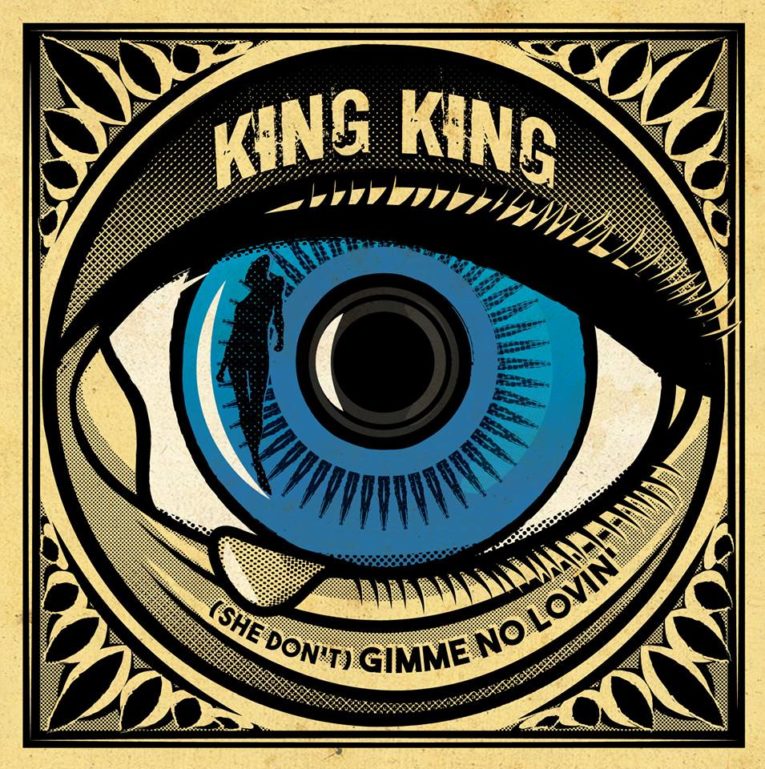 By Martine Ehrenclou
Today, the highly acclaimed rock band, King King, releases their new single, "(She Don't) Gimme No Lovin'" from their upcoming new album, Exile & Grace. Their fourth studio album will be released Friday, October 6, 2017, on Manhaton Records.
This band is on fire.
Exile & Grace is King King's first studio album of original material since their award-winning, "Reaching for the Light" and features the single, "(She Don't) Gimme No Lovin'," mixed by Chris Sheldon (Foo Fighters, Feeder, and Therapy.) The album promises to deliver even more of a punch, with killer songs performed with true passion by a tight line-up of players.
"
Exile & Grace
has a rockier feel and sound to it," said King King front man, Alan Nimmo. "We are following our influences from the Classic Rock genre, Bad Company, Whitesnake, and Thunder. We really set out to challenge ourselves with this album. We've stepped up the quality of songwriting and pushed ourselves physically in both performance and delivery."
The new single follows King King's win of five awards at 2016's British Blues Awards, including best male vocal (Alan Nimmo,) best bass player (Lindsay Coulson,) best song ("Rush Hour",) best album (Reaching For The Light) and best songwriter. They won "Best Band" from The British Blues Awards 2012, 2013, & 2014.
King King is one of the most exciting rock-blues bands to shake up fans all over the world. This is a must see band with alive, talented and powerful players. Their live album was reviewed by Rock and Blues Muse here .
King King is embarking on their biggest UK tour to date. The band will play a series of high profile concerts to support the release of their new single from the upcoming album, Exile & Grace.
King King Facebook page: https://www.facebook.com/kingkingalannimmo/
Website: http://www.kingking.co.uk/Home.html
Spotify: https://play.spotify.com/artist/4SXsNXgRundFdewI58vbZT