Sign Up And Get The Free Download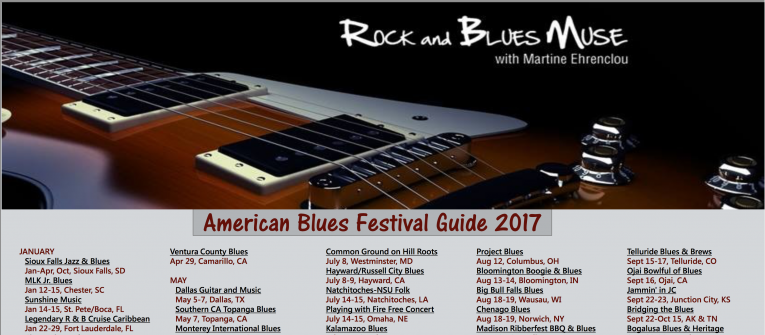 Rock and Blues Muse has created a free Blues Festival Guide 2017 for Blues Festivals around the country! Each festival listed has a live link to click on and the link will take you to the Blues Festival's site.
Just subscribe to our weekly newsletter and you receive an immediate download of our Blues Festival Guide.
This is our way of thanking all of you for following Rock and Blues Muse.
If we have missed an important blues or rock festival, please feel free to send us your suggestions!
Enjoy!