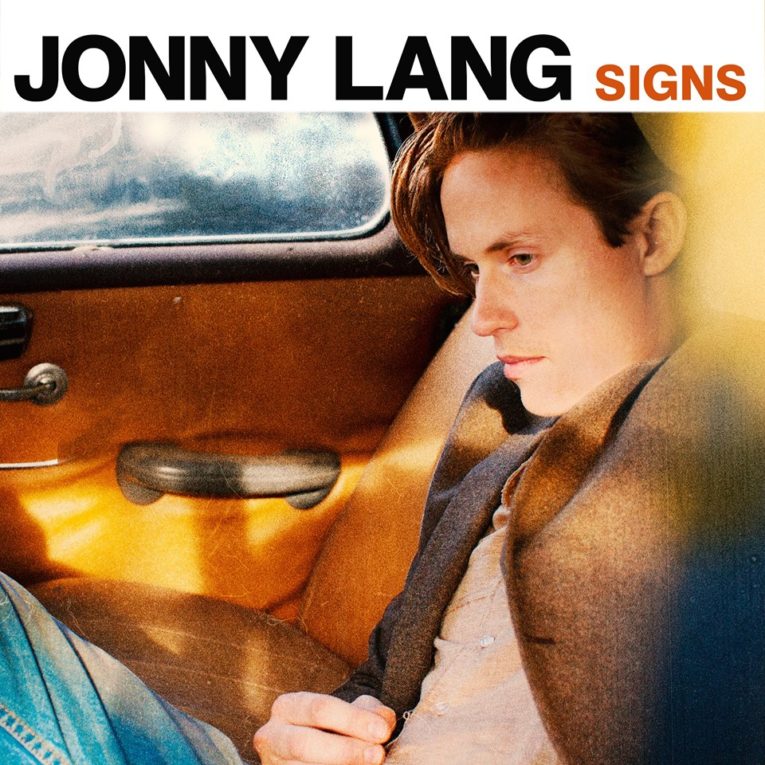 By Martine Ehrenclou
Sometimes you come across an album that's just so good, it can be hard to capture in words. Signs, the new album by Jonny Lang, out September 8th, on Concord Records, is that album.
The Grammy Award-winning, singer-guitarist-songwriter, Jonny Lang, has put together a stunning collection of 11 tracks. Signs is his return to early blues, rock, R&B and gospel, with an emphasis on guitar, which he is known for.
His first album in four years, Signs combines Lang's soulful, powerhouse voice with beautifully written songs that rock, some with searing lyrics and melodies that cut to the bone. The musicianship is outstanding. I was taken aback by Signs. I'd listened to his first album years ago and had recently seen him perform at the Experience Hendrix Tour. I was not prepared for the exceptional quality of Signs.
Grab your headphones. Signs is one of my picks for best album of 2017.
As a teenage musical prodigy, Lang began his music career performing with greats like Buddy Guy, BB King and Jeff Beck, and toured with the Rolling Stones. His debut album, Lie To Me in 1997, went platinum when he was 15 years old as did the next one. 20 years and four more records later, Jonny Lang returns with the album of his life.
Lang met with co-producers, Drew Ramsey and Shannon Sanders in an L.A. studio and put down a dozen tracks in a few days. A few overdubs and more recording occurred later on. The songs are tightly arranged and a sense of immediacy is captured on Signs.
The first track, "Make It Move," is a juke joint stomp with plenty of gospel influence. Opening with acoustic guitar and a rhythmic thwap, Lang's vocals are primal if anything. He digs deep and the emotion is raw. The dirty guitar riffs are equally raw, a la, Gary Clark Jr.
"Snakes," the second track, moves the album into gear. After a brief bluesy vocal run by Lang, this track kicks off with a hard-driving beat and dizzying guitar licks. With an R.L. Burnside flavor, "Snakes" is a high energy blues-rock number. With a sense of urgency in Lang's vocals, "Snakes" is a dynamic, haunting song, a warning about temptation. There's darkness that lies in wait for Lang, perhaps for all of us, and if there ever was a song about not giving into it, this is it. Lang's falsetto vocals on the bridge are so rife with emotion, I had to lean back and breath deep when the song was done.
"Last Man Standing" is a hard rock tune about running for one's life and the will to survive.
I'm holding on with both hands
I'm gonna fight
Like it's my last chance.
I might be bruised
I might be broken
But know that I'll be
The last man standing.
This song is about a warrior. Lang's voice delivers enough emotional power and texture to differentiate it from just a great rock song with a fierce guitar solo. The song break features a solo drum beat as Lang dials back to softer vocals. Then the track builds into an all-out rock anthem, one that speaks of triumph.
There is vision to this album, a common theme that forms a cohesive body of work. That theme is of redemption and empowerment. And no one does it like Jonny Lang.
The title song, "Signs," is a standout dirty blues-rock number. I love this song. The laid-back beat combined with Lang's outstanding vocal phrasing and feel, make this track, in my opinion, one of the best on the album. Lang on guitar is nothing short of virtuoso. He simply kills it on the solos and riffs. An octave lower than Lang's vocals, the guitar riffs follow the melody line, creating a dynamic effect. As I listened for the fifth time, the emotion in Lang's voice, paired with the guitar, still raised the hair on the back of my neck. Lang scats on the outro, the guitar riding side saddle.
"What You're Made Of" is a departure for the album, one that appears in just the right place. It's a definite standout track and it's fun. With the syncopated rhythms and contemporary R&B/jazz chord progressions, I marveled at how tightly knit Lang and his band are. This is excellent musicianship paired with great grooves.
"What You're Made Of" could easily fit on contemporary gospel charts right alongside J. Moss, Deitrick Haddon and Tye Tribbett. Jonny Lang has full command of his voice and his falsetto vocals on this song rival, dare I say, Prince.
"Stronger Together," a soul-infused pop song, is saved by Lang's vocal phrasing. It has a solid hook but I wondered if this was included on the record as a crossover effort into the pop music market. If so, my bet is it will be successful.
"Into The Light" circles back to blues-rock with a nice groove and rhythmic guitar. The song speaks to the darkness at the back door and stepping into the lighter side of life. A full chorus leads this song into rock anthem territory, or just shy of it.
Sung with restraint, "Bring Me Back Home" is a rock-gospel ballad and Jonny Lang nails it. Leslie Odom Jr. has nothing on Lang's vocals on this song. And that's saying a lot. "Bring Me Back Home" is a beautiful, moving song. Lang opens an emotional vein and with it comes the innate, exquisite voice that he has. And it isn't about Lang flooding emotion into the song—he holds back, which serves his delivery well. This is also about superb songwriting and guitar playing, the band, the musicianship. Lang's guitar solo is as moving as his voice. Talk about a memorable song. My goodness.
"Wisdom," a blues-rock tune with old school spice, is a crowd pleaser for blues fans. Think Robert Johnson and others of his day. Lang adds spare and dirty guitar to the song to bring it into this decade, this year. Vocally, he delivers what the song dictates and in this case, it's his deep, lower register, full of rich tone. The song is spare and the guitar licks and solos give new meaning to the word "raw."
"Singing Songs" closes the album with what feels somewhat like a lullaby. It's expertly orchestrated and Lang throws himself into it. Almost ethereal, it is a grand ending to a stunning album.
Jonny Lang is currently on tour. Check the website for tour dates.
Signs by Jonny Lang is available:
Website: http://jonnylang.com
Facebook: https://www.facebook.com/JonnyLang/
Spotify: https://play.spotify.com/artist/5rX1EodZfwxmW4fQX2Caot
Apple/iTunes: https://itunes.apple.com/us/artist/jonny-lang/id390133