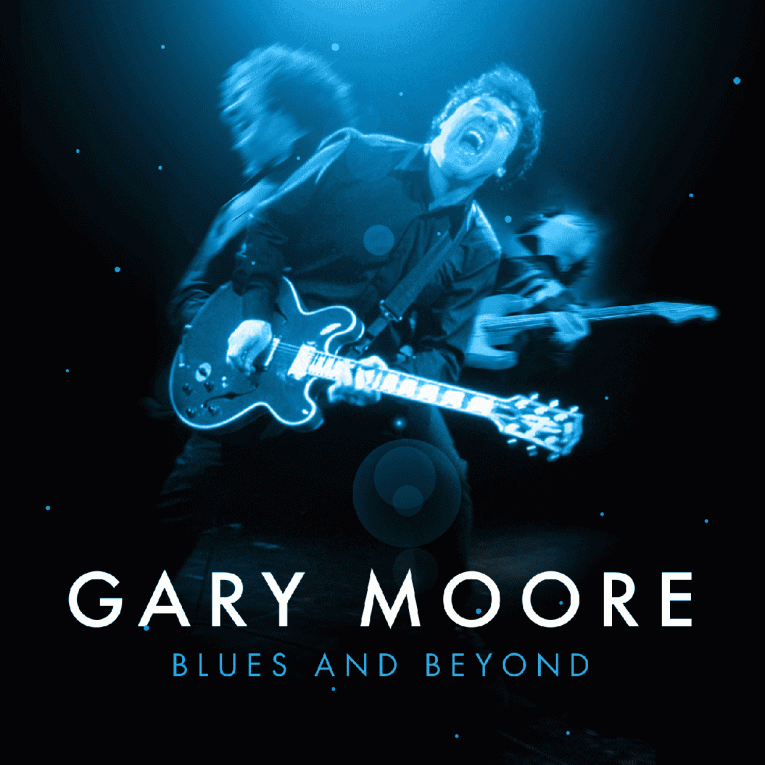 On November 24th, 2017, BMG will release Blues and Beyond by Gary Moore, a remarkable collection of his powerful and emotive blues studio recordings. Blues and Beyond is released on double CD, 4 LP and as a box set, which includes unreleased live recordings and the official Gary Moore biography, I Can't Wait Until Tomorrow, written by Gary Shapiro.
Best known for his evocative solo hits, "Parisienne Walkways" and "Still Got the Blues" (live versions feature in this set), and his on/off membership of Thin Lizzy, Gary Moore's solo career comprises over twenty albums. Throughout the 1980s, Gary moved up the rock hierarchy, but turned his back on what he regarded as the empty flash of metal and reverted to his heart music – the blues – where ironically, he scored his biggest commercial success through his 1990s and 2000s blues albums.
As well as running his own bands, during a successful solo career, Gary mixed with the best that rock and blues could offer, playing live and on record with George Harrison, Jack Bruce, Ginger Baker, Greg Lake, BB King, Albert King, Albert Collins and many others. Gary was also the guitarist many looked up to, not just for the terrifying speed of his fretwork, but for the passion, fire and honesty in his playing.
Box Set: The audio package includes the cream of Gary Moore's powerful and emotive blues studio recordings on 2 CDs plus a further 2 CDs of newly mixed and mastered live concert recordings with two previously unheard song versions. This is the first time the entire concert has been available on CD.
Also included, is the brand new book I Can't Wait Until Tomorrow, which offers a unique insight into the world of Gary Moore. This full-length Gary Moore-authorized biography is new, unreleased and all you need to know about the man behind the guitar. For the true collector, included are a number of reproductions of ultra-rare memorabilia items including a concert ticket, album launch event invite, VIP wrist band and AAA pass. This box is the ultimate collection of Gary Moore's blues output and documents the evolution of a legend.
Includes exclusive Gary Moore wristband for the first 500 pre-orders. You can pre-order here https://garymoore.pmstores.co
 Track Listing
CD1
Enough of the Blues
Tell Me Woman
Stormy Monday
That's Why I Play the Blues
Power of the Blues
Ball and Chain
Looking Back
Surrender
Cold Black Night
There's a Hole
Getaway Blues
We Want Love
Memory Pain
The Prophet
CD2
You Upset Me Baby
Bring My Baby Back
I Can't Quit You Baby
World of Confusion
Picture of the Moon
Can't Find My Baby
Drowning in Tears
Evil
My Baby (She's So Good to Me)
Ain't Got You
Just Can't Let You Go
How Many Lies
Torn Inside
Parisienne Walkways
CD3 (Box set only. Previously unreleased)
Walking By Myself
Oh Pretty Woman
Need Your Love So Bad
Since I Met You Baby
Surrender
Cold Black Night
All Your Love
Still Got the Blues
CD4 (Box set only. Previously unreleased)
Too Tired
The Sky Is Crying
Further On Up the Road
Fire
The Blues Is Alright
Enough of the Blues
For more information on I Can't Wait Until Tomorrow, see here http://www.gary-moore.com/news.html