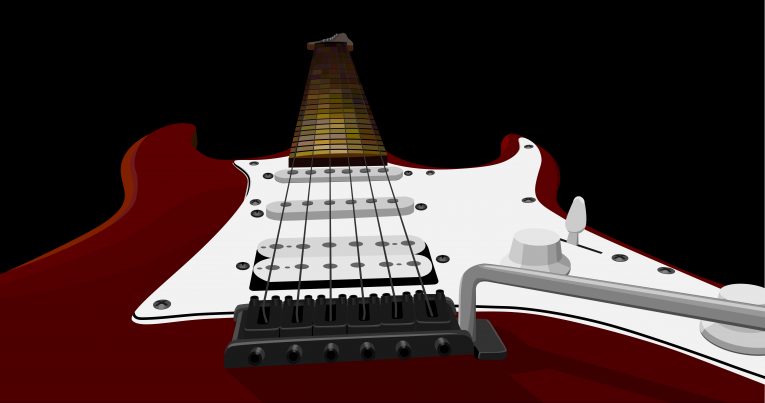 By Martine Ehrenclou
Just for fun, here's a few favorite blues-rock guitar songs/solos by truly great guitar players to brighten your weekend. This is by no means a complete list or one meant to capture the absolute best guitar songs/solos. Just something I put together for your listening enjoyment. The list of artist's videos are in no particular order.
We will, however, be putting together a list of top favorite guitar solos/songs in the near future and we want to hear from you! In the comment section below, please put your favorite guitarist's song/solo. Include the guitar player's name and the title of the song. We will be compiling the most loved songs/solos to publish at a future date.
We want to hear from you! Please comment below in the comment section of this post.
Enjoy your weekend.
Note: only very brief information is included on each artist and is not meant to encompass all of each their great accomplishments.
Stevie Ray Vaughan
From Dallas, TX, SRV is considered a virtuoso guitar player and is thought to have ignited a blues revival of the '80s.  Inspired by his older brother Jimmie who also plays guitar, Vaughan drew from bluesmen like Albert King, Otis Rush, Muddy Waters, Jimmie Hendrix and others. Vaughan bridged the gap between blues and rock. He was included in the Blues Hall of Fame in 2000. He died in a helicopter crash in 1990.
Gary Moore
Moore was a Northern Irish musician, recognized as a virtuoso rock and blues guitarist, singer and songwriter. According to his website, Gary Moore was regarded as one of the finest guitarists that the British Isles has ever produced. Moore graced the lineups of several notable rock bands including Thin Lizzy, Collosseum II and Skid Row and also had a highly successful solo career. He released 21 albums and nine live albums. He passed away at age 58 in 2011.
Kenny Wayne Shepherd
From Shreveport, LA, KWS is an American guitarist, singer and songwriter and is self-taught. He is thought to have been mentored by Stevie Ray Vaughan. KWS has seven singles in the Top 10 and holds the record for the longest-running record on the Billboard Blues Charts with his album, Trouble Is… KWS has sold millions of records, shining a light on the blues of the past and forging ahead with his own modern twist on a classic sound. According to his Facebook page, Kenny Wayne Shepherd's name is synonymous with an extremely talented "young blues artist" and has won many music awards.
Eric Clapton
From England, Eric Clapton is an English rock and blues guitarist, singer and songwriter. He is the only three-time inductee to the Rock and Roll Hall of Fame. Clapton ranked second in Rolling Stone Magazine's list of "100 Greatest Guitarists" of all time. He was also named number five in Time Magazine's list of "The Top Electric Guitar Players." Clapton has won many music awards. In the mid 60's Clapton left thee Yardbirds to play with John Mayall & The Bluesbreakers. After leaving Mayall, Clapton formed the power trio, Cream, with drummer, Ginger Baker and bassist Jack Bruce. After his next group, Blind Faith, Clapton has had a very successful solo career to this day. Clapton stated that blues musician, Robert Johnson, is his single most important influence.
Eric Gales and Jonny Lang
From Memphis, TN, Eric Gales learned to play the guitar upside down and left handed. According to his website, he released his first album at age 16 for Elektra Records to an amazing response from the public and media. Guitar World Magazine's reader's poll named Eric as "Best New Talent" in 1991. After recording a second album for Elektra, Eric and his two brothers teamed up for another record on the House of Blues label. He recorded several critically acclaimed albums over the next few years. As both an African American and left-handed guitarist of extraordinary ability, he is compared to Jimi Hendrix but Gales also draws upon influences such as Albert King and Eric Johnson.
From Minneapolis, MN, Jonny Lang is an American blues, gospel and rock singer, songwriter and guitarist. He has five albums that charted on the top 50 of the Billboard 200 and has won a Grammy Award. At age 15, Jonny Lang released a blues album in 1997, Lie to me, which went Platinum. At age 17, his next album went platinum and earned a Grammy nomination. Lang is considered an extremely talented guitarist and vocalist.
Prince (Blues solo)
Born in Minneapolis, MN, Prince signed a recording contract with Warner Bros. Records at the age of 18. His 1979 album, Prince, went platinum and his next three albums continued to be successful. He blended funk, blues, and rock. His album, Purple Rain, the sound track album to his film debut, became his most critically and commercially successful release and sold over 20 million copies. He won several music awards and an Academy Award for the film, Purple Rain. He was inducted into the Rock and Roll Hall of Fame. Prince was a multi-instrumentalist and was considered an extraordinary, multi-talented musician.  He released 39 albums. Prince died in 2016 at the age of 57.
Joe Bonamassa
From New York, Joe Bonamassa is an American blues-rock guitarist, singer and songwriter. At 12 years old, Bonamassa opened for B.B. King. Joe B. has put out 15 solo albums, of which 11 have reached number one on the Billboard Blues Charts. He also serves as the guitarist for hard rock supergroup, Black Country Communion. Bonamassa performs about 100 shows a year worldwide and is considered an extremely talented guitarist. He was nominated for a Grammy Award and was chosen as Billboard's #1 Blues Artist in 2010 and 2014.
Orianthi
Orianthi is an Australian musician, guitarist, singer, and songwriter known for performing with Michael Jackson as lead guitarist for his This Is It concert series and for touring with Alice Cooper's band. In 2009, Orianthi was named as one of the "12 Greatest Female Electric Guitarists" by Elle Magazine and won the award as "Breakthrough Guitarist of the Year" 2010 by Guitar International Magazine. She has been playing in bands since the age of 14 and performed in her first stage show for Steve Vai at the age of 15. She has released four albums and has won several music awards.
Buddy Guy
Born in Louisiana, Buddy Guy is an American blues guitarist and singer. He has influenced guitarists including Jimi Hendrix, Eric Clapton, Jimmy Page, Keith Richards, Jeff Beck, John Mayer and Stevie ray Vaughan. Guy was ranked 30th in Rolling Stone Magazine's "100 Greatest Guitarists of All Time." For almost 50 years, Guy has performed live concerts of energetic blues and blues rock, predating the 1960's blues rockers. Guy has been called the bridge between the blues and rock and roll. Buddy Guy has won numerous music awards and was inducted into the Rock and Roll Hall of Fame. Born to Play Guitar, won a Grammy Award for Best Blues Album in 2016.
Jimi Hendrix
Born in Seattle, Washington, Hendrix was considered one of the most creative and influential musicians of the 20th century. He was instrumental in utilizing the previously undesirable sounds caused by guitar amp feedback. He helped to popularize the use of the wah-wah pedal in mainstream rock. According to Rolling Stone Magazine, Hendrix pioneered the use of the instrument as an electronic sound source. He was the recipient of several music awards and was ranked in Rolling Stone Magazine as the sixth greatest guitarist of all time. His first single, "Hey Joe" spent 10 weeks on the UK charts in 1967. In 1967, he performed at the Monterey International Pop Festival and The Jimi Hendrix Experience become one of the most popular touring acts in the world.