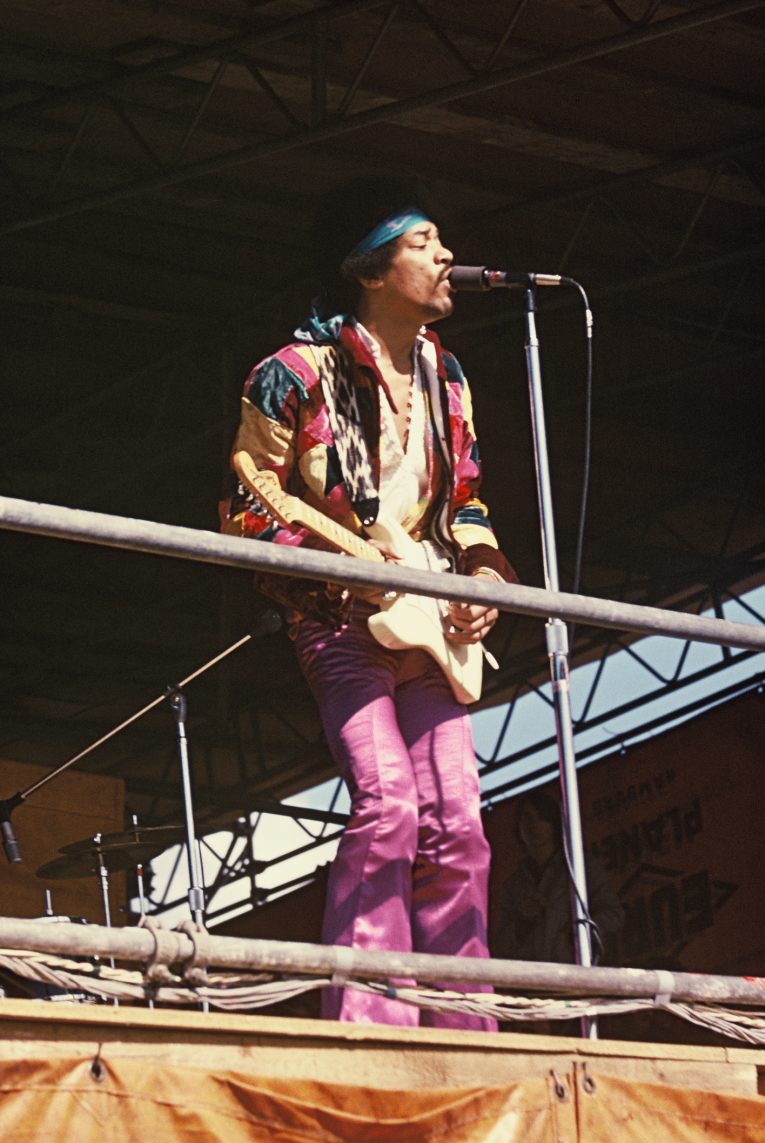 Jimi Hendrix would have been 75 years old today. Born in Seattle, Washington, Johnny Allen Hendrix was a legendary American guitarist, singer and songwriter. He is regarded as one of the most influential electric guitarists in the history of music. He was later named James Marshall Hendrix by his father.
The Rock and Roll Hall of Fame describes Hendrix as "arguably the greatest instrumentalist in the history of rock music."
Hendrix pioneered the explosive possibilities of the electric guitar, favoring overdriven amplifiers with high volume and gain and used guitar amp feedback in his music. He combined fuzz, feedback and controlled distortion to create a new musical form. His music embraced the influences of blues, ballads, rock, R&B, and jazz. He was unable to read or write music.
After the UK chart success of the songs, "Hey Joe" and "Are You Experienced," his album, Are You Experienced released in the UK May 12, 1967, spent 33 weeks on the charts. He achieved music fame in the U.S. after his performance at the Monterey Pop Festival in 1967. His third studio album, Electric Ladyland, reached #1 in the U.S. Hendrix then headlined the Woodstock Festival in 1969.
Jimi Hendrix released three albums: Are You Experienced, Axis: Bold as Love, and Electric Ladyland.
Posthumous albums include: The Cry of Love, Rainbow Bridge, War Hero, Loose Ends, Crash Landing, Midnight Lightning, Nine to the Universe, First Rays of the New Rising Sun, South Saturn Delta, Valleys of Neptune and People, Hell and Angels.
Hendrix received several rock music awards which included a number of Hall of Fame Grammy Awards and an induction into the UK Music Hall of Fame. He also received a star on the Hollywood Walk of Fame.
It is impossible to include all of the recognition and awards for Jimi Hendrix. He lives on as one of the most iconic guitarists/musicians of our time.
Happy Birthday, Jimi Hendrix.