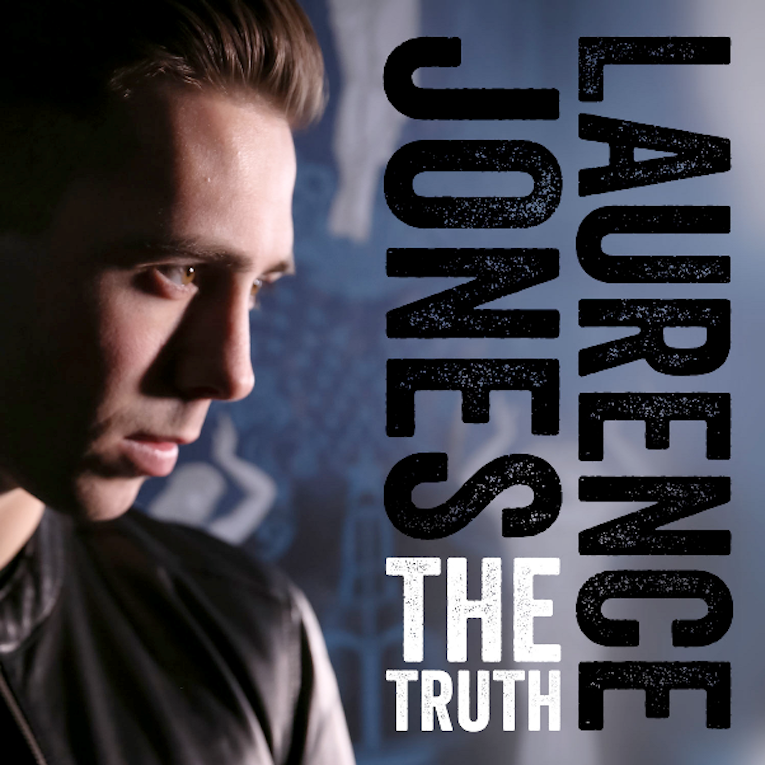 25-year old British blues rock guitarist and singer-songwriter, Laurence Jones, will release his new studio album The Truth on Friday 9th March 2018.  To dovetail the release of the album, Laurence will start his nationwide tour at London's Borderline on Tuesday 23rd January. All tickets are £15 and available from www.thegigcartel.com and the 24-Hour Box Office 08444 790 898.
Laurence is often labelled as "the future of the blues." He's won several major awards and accolades, and has sold over 50,000 albums across four albums.  He's supported the likes of Status Quo, Gary Clark Jr, Kenny Wayne Shepherd, James Bay, Van Morrison, Buddy Guy, Robert Cray, Joe Bonamassa, Jools Holland, Eric Burdon, and many more.
Hailed as "one to watch" by all corners of the music industry, including press, concert and festival booking agents, blues fans and various musicians. Over the past five years, Laurence has really come into his own, and with his new album The Truth, he has now developing his own creative skin by writing and performing songs that are distinctive to his unique sound and identity.
Says Laurence, "The direction of this album is one I have always wanted to take and that's crossover blues, just like my heroes John Mayer, Eric Clapton and even Jimi Hendrix. They managed to really bring the sound of the blues to the masses. This is definitely my favourite album that I have made to date. I can't wait for people to hear The Truth."
"My main inspiration was to create catchy songs with guitar solos. I listened to a lot of modern music and keep up to date with what's in the charts. I just want to hear more guitar in today's music and you could say my songs are commercial but with the guitar."
Now into his fifth studio album, what sets
The Truth
apart from all of his previous albums?
Explains Laurence, "I have mixed my new influences and old influences together to create this album. The vocals for me is what sets this record apart from previous albums. The vocals and story of a song connect emotionally with people. If you combine this with the rawness of the blues guitar that emotion can come across even stronger. It's all about the melodies, people can sing along to all of these songs. Sometimes the simplest things come across more powerful."
"My all-time inspiration is Eric Clapton. Everyone's waiting for the next Eric Clapton. To me the guitar lines can be as catchy as the vocals and bring out of the message of the song. I love artists that show versatility and hopefully this comes across on the new album, The Truth."
 
The Truth – Tracklist
What Would You Do
Don't Let Me Go
Hold Me Close
Keep Me Up At Night
Give Me Your Time
The Truth
Take Me
Gone Away
Can't Go On Without You
Never Good Enough
 Produced by: Gregory Elias
For more information on Laurence Jones and his current tour and album:
Website:  www.laurencejonesmusic.com     
Facebook: https://www.facebook.com/laurencejonesmusic/