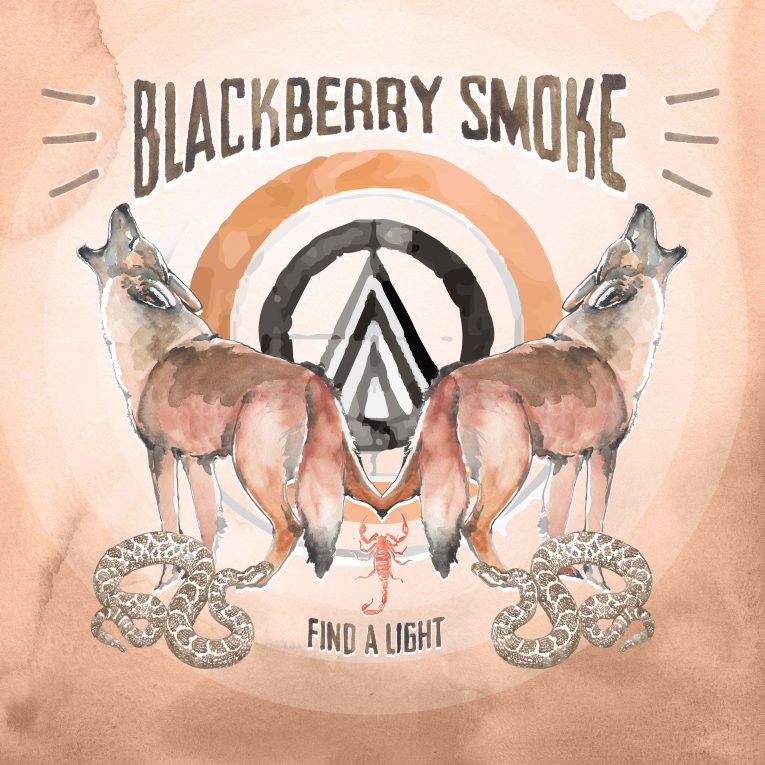 Blackberry Smoke's anticipated new album, Find A Light, will be released April 6 on Thirty Tigers and is now available for pre-order. In advance of the release, the album's lead track, "Flesh And Bone," has just been released.
Find A Light features special guests Robert Randolph, Amanda Shires, The Wood Brothers.
Of the album, lead singer/guitarist, Charlie Starr comments, "The new album is a melting pot of Blackberry Smoke music with a wide range of sound and emotion. I think it's our most inspired work yet."
Self-produced by the acclaimed 5-piece band, Find A Light is Blackberry Smoke's sixth full-length studio album and features 13 new songs written/co-written by Charlie Starr. Band-members include Richard Turner (bass, vocals), Brit Turner (drums), Paul Jackson (guitar, vocals), and Brandon Still (keyboards.)
The release of Find A Light culminates a series of breakthrough years for the Atlanta-based band following the release of 2016's acclaimed album, Like An Arrow  which debuted at #1 on Billboard's Country and Americana charts.
In addition to their work as musicians, Blackberry Smoke remains committed to charitable work and has raised nearly $200,000 benefiting children's cancer research.
FIND A LIGHT TRACK LIST:
1. Flesh And Bone (written by Charlie Starr)
2. Run Away From It All (written by Charlie Starr, Keith Nelson)
3. The Crooked Kind (written by Charlie Starr)
4. Medicate My Mind (written by Charlie Starr, Travis Meadows)
5. I've Got This Song (written by Charlie Starr)
6. Best Seat In The House (written by Charlie Starr, Keith Nelson)
7. I'll Keep Ramblin' feat. Robert Randolph (written by Charlie Starr, Robert Randolph)
8. Seems So Far (written by Charlie Starr, Travis Meadows)
9. Lord Strike Me Dead (written by Charlie Starr)
10. Let Me Down Easy feat. Amanda Shires (written by Charlie Starr, Keith Nelson)
11. Nobody Gives A Damn (written by Charlie Starr, Keith Nelson)
12. Till The Wheels Fall Off (written by Charlie Starr)
13. Mother Mountain feat. The Wood Bros (written by Charlie Starr)
To pre-order Find A Light, https://www.blackberrysmoke.com
Blackberry Smoke is currently on tour. For tour schedule https://www.blackberrysmoke.com/tour/