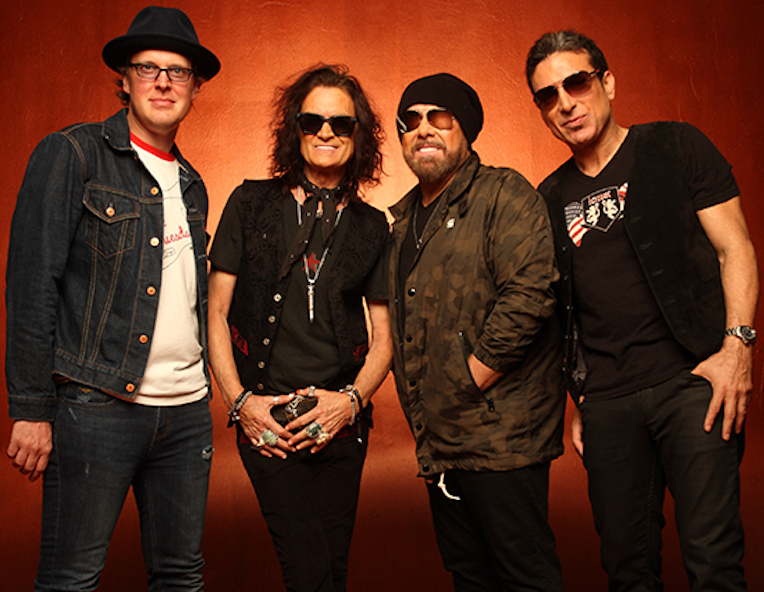 Black Country Communion just released a new video, "Love Remains" from their recently released album, BCCIV. The rock supergroup consists of vocalist/bassist Glenn Hughes (Deep Purple, Trapeze) drummer Jason Bonham (Led Zeppelin, Foreigner) keyboardist Derek Sherinian (Dream Theater, Alice Cooper, Billy Idol) and guitarist Joe Bonamassa. They released their album BCCIIV on Mascot Records Sept. 22, 2017.
Black Country Communion is an earth-shattering combination of American and British rock influences. Their tremendous success conveys an important message—classic rock is thriving!
Black Country Communion's inception took place when legendary frontman and bass player, Glenn Hughes and world-renowned blues rock guitarist Joe Bonamassa, fused their styles on stage in Los Angeles in November of 2009 for a performance at Guitar Center's King of the Blues event. With the guidance of producer Kevin Shirley (Black Crowes, Aerosmith, Led Zeppelin) they added to their rock lineage by recruiting powerhouse drummer, Derek Sherinian.
The initiative for the album BCCIV came from Joe Bonamassa who contacted the band in 2016 to see if they would be up for recording a fourth studio album. Joe said, "I just felt the time was right for Black Country Communion to go back into the studio and write and record a fourth album."
For more information on BCCIV and Black Country Communion:
Website: https://www.bccommunion.com
Facebook: https://www.facebook.com/bccommunion/