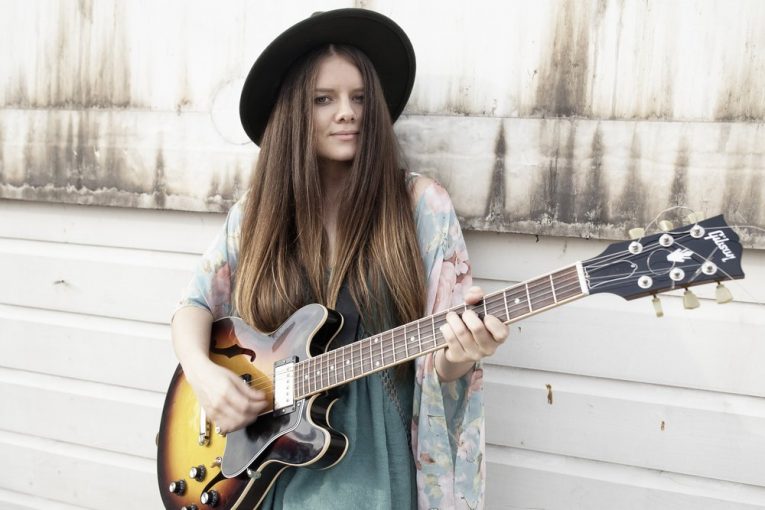 By Tom O'Connor
Arielle brings her ethereal vocals and solid guitar work to Mind Lion, a new five-song EP released February 9th. Currently on tour as direct support for Eric Johnson, Arielle's music offers a pure, powerful connection through authentic songwriting, reminiscent of the 60's and 70's. Self-described as a "wander-lusting gypsy" and "classic folk rocker" the power, dynamics and nuanced control she has over her voice in this collection reveals those attributes and so much more; yearning ingénue, powerhouse vocalist and guitarist, even battle-scarred love-warrior. That's a lot to cram in to just five songs.
Although usually a solo act and having opened for Gregg Allman, Heart, Joan Jett, Graham Nash and more, for this collection Arielle is ably assisted by Adam Peri on keyboards and bass, and Asher Fedi on drums. They build all the runway she needs to take off from with her angular guitar playing and …that voice.
The EP kicks off with "Voices in My Head." The song will garner a lot of favorable and unsurprising comparisons to Bonnie Raitt in vibe and style, all well-earned. Her clear, bell-like vocal tone sugarcoats a surprisingly powerful lyrical idea; that our biggest and most formidable enemies are usually the negative voices in our own heads. Nothing could be truer. Preach it.
Next up, another heavy idea comes wrapped in a sweet-sounding candy shell on "Devil's Disguise." Musically it would fit in as part of a collection of obscure 50s jukebox favorites. But the message, delivered in her other-worldly lilt, brings more weight than the almost doo-wop chords would suggest–that we're not ok, things aren't great, but in spite of all that, hope remains, and it is standing there in plain sight, right next to love. The choice is ours. Her inventive and vibrant guitar break in this tune is icing on the cake.
The message lightens up, a little, on "Just Another Reason" another song that subtly becomes a vocal showcase for a voice that doesn't need to show off because with a four-octave range, the promise rings true. Arielle just has to present those tones, and bring those long, flawlessly held notes and before you know it you've just absorbed a pep talk about not letting your past, or even your present, steal your joy. To drive that message home, she and the band roll out the big amps and big sound for "Take 2." Smart enough to know that her vocals are so good they can sometimes distract from her abilities as a guitar player, Arielle finds room for this almost Joe Satriani-esque pure rockin' guitar-wailing instrumental track. It is a good fit as it pushes your understanding of her talent, and potential, even further past where and what you thought it was.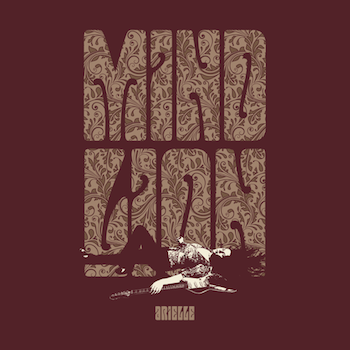 The collection closes with a sparsely constructed cover of Muse's "Madness." Leaning heavily on a simple bass line and a soft, but deceptively intricate, drum/percussion chart, once again Arielle's voice floats like a dream over it all, punctuated by her own inventive guitar breaks. The story of a lover who finally figures out how much was his/her own damn fault is a message of hope and growth for all of us; both the sinner and the sinned against.
This five song collection packs more emotional punch than many of the full-length LPs I'll be listening to this year. No doubt.
Arielle is currently on tour with Eric Johnson, see here
For more information on Mind Lion and Arielle:
Website: https://www.imarielle.com/
Facebook:https://www.facebook.com/the.official.arielle
Apple/iTunes: https://itunes.apple.com/us/album/mind-lion-ep/1344340910?app=music&ign-itsct=afftoolset_1&ign-itscg=30200&ign-mpt=uo%3D4 
YouTube: https://www.youtube.com/user/OfficialArielle/featured