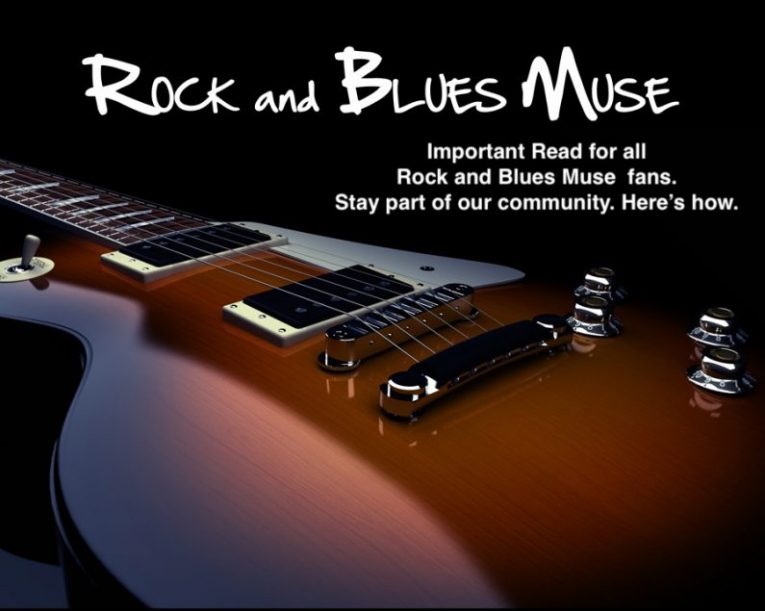 Dear Fans of Rock and Blues Muse,
Because of Facebook's major changes to business pages, you will not be seeing our concert and album reviews, artist interviews, new video/single premieres, Rock Muse, new artist features, playlists and more, on Facebook like you used to.
Why?
Because Facebook is dramatically reducing exposure for business pages like ours. Their focus is now more on personal pages and friends and family. Which is great, except it's bad news for Rock and Blues Muse followers. You probably have noticed changes already. I know we have.
What are we going to do about it?
We appreciate all of you so much, your conversations with each other, and with us, your interactions with our music posts. We love Blues, Blues-rock, Rock, Southern Rock, Roots Music, and guitar players, as much as you do. We love real music with real musicians just like you do. We value your contributions to our site and appreciate you as part of our music community. We've come up with a few ideas.
Become a Member of Rock and Blues Muse
Register for our mailing list on our website (you get a free 9-page 2018 Blues Festival Guide) and you'll receive our free once a week roundup of our posts. You'll be the first to know about Rock and Blues Muse' future developments for special member exclusives.
Your Facebook News Feed Preferences
You can choose "See First" for Rock and Blues Muse Facebook page in your news feed preferences on Facebook. This will help you see our ongoing posts from our page.
What Can You Do?
Subscribe to our Mailing List (Right hand side of this web page or on our Facebook page)
Let us know in the comment section below if you'd like us to create a Rock and Blues Muse Facebook group.
Let us know if you have any ideas of your own and what you'd like to see from us.
We want to hear from you.
We have big plans for Rock and Blues Muse. Coming soon you'll see:
-More concert & album reviews & artist/band interviews
-More videos and single premieres
-Downloadable music
-More playlists
-Contests and giveaways
-Discounts on music products and services
-And much more.
Thanks for being a part of our community!
Martine
Senior Editor/Publisher
For more info about Facebook changes see the  article here. https://www.nytimes.com/2018/01/12/technology/facebook-news-feed-changes.html