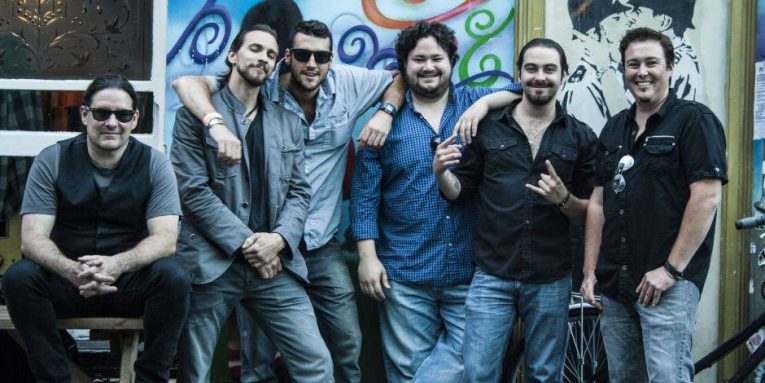 By Martine Ehrenclou
Led by former lead guitarist of Southside Johnny and the Asbury Jukes, Billy Walton and his band hail from New Jersey with their sixth album, Soul of a Man on Vizztone Label Group. With a soulful, crunchy voice and wicked guitar chops, Billy Walton returns with a 13-track album, perfect for getting the party started on a Saturday night.
Having been embraced by the UK Blues scene as a finalist in the "2016 Best Overseas Artist" by the British Blues Awards, these soul-blues rockers are currently on tour in Europe and in the U.S. The Billy Walton Band includes Billy Walton on vocals and guitar, William Paris on bass and vocals, Johnny D'Angelo on drums, Sam Sherman on keys, Sean Marks on sax, and Ian Gray on Trombone.
"Soul of a Man" kicks off the album with an old school blues-soul rocker. Walton's vocals are distinctive and gritty with an ear-pleasing tone. The band is tight and Walton's guitar licks sizzle and smoke.
"I Don't know" opens with a New Orleans jazz horn intro and then launches into a 50's style foot-stomping number with Walton's licks woven throughout the verses. This song's energy invites you to see the band live.
"Hell or High Water" is a standout track on the album, and the reason I gravitated to them in the first place. It's more blues-rock than soul-infused blues and this style definitely compliments the band. The horn section fills out the sound nicely and Walton's guitar licks tease the already-rockin' track to new heights.
The Billy Walton Band ventures into more soul territory on "Something Better," complete with organ overlays on the verses. The horns add a lively punch to this upbeat tune about unrequited love.
"Let It go" is a lively rock and soul number that celebrates music as a salve for the soul. True to the album, "Let It Go" and "Aint It True" are party tunes, sure to lure people to the dance floor.
"Shine The Light", more along the lines of "Hell Or High Water" is more rock and it's good. This is where the Billy Walton Band really shines—in more rock-oriented tunes that showcase Walton's made-for-rock vocals, his screaming guitar solos and the band's tight rhythm section.
The closing track, "Days Like These" opens with some nice harp playing by Jack Gist and Walton on acoustic guitar, giving the song a swampy, Southern roots feel. This song has some depth to it. The lyrics, combined with Walton's gutsy vocals, pack a bite.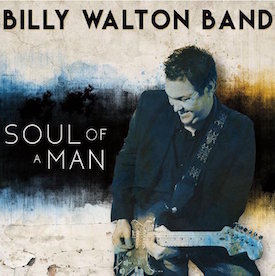 For more information about Soul of a Man and the Billy Walton Band:
Website: http://newjerseyrockband.com
Facebook: https://www.facebook.com/Billy-Walton-Band-147605632812/
Amazon: https://www.amazon.com/Soul-Man-BILLY-WALTON-BAND/dp/B077HXH7X3