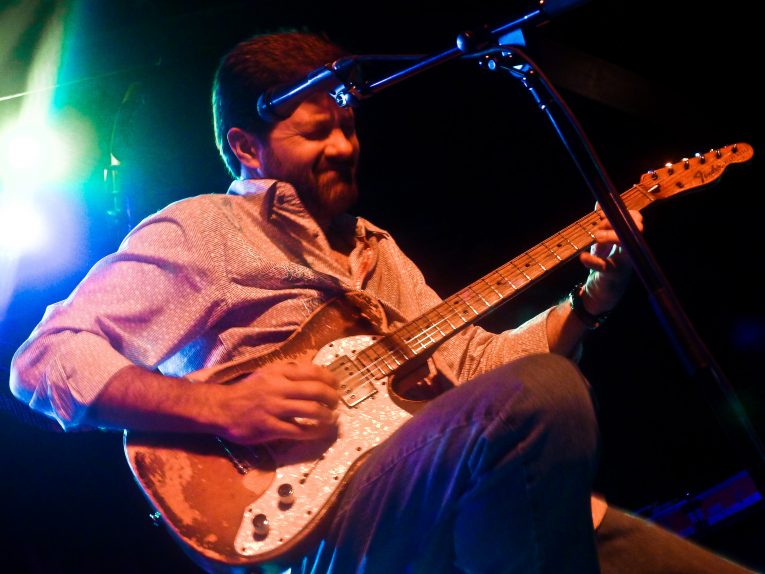 "Night Train" is a classic Tab Benoit song performed at Rams Head On Stage, March 6, 2018 in Annapolis, MD, shot by Natasha from 1AnitrasDance on YouTube. Thanks to her for use of this video.
This video features Benoit's scorching blues vocals and blazing guitar chops and Eric Johanson on guitar. Benoit is a Blues favorite and  Louisiana's #1 blues-roots artist for good reason.
If you haven't heard of Tab Benoit, you're in for a nice surprise. He has a massive following and has won the B.B. King Entertainer of the Year Award, The Blues Music Awards' "Best Contemporary Male Performer" and received a Grammy nomination for "Best Traditional Blues Album" for his album Brother to the Blues.
This video features Tab Benoit on vocals and guitar, Jeff McCarty on vocals, Eric Johanson on guitar, Corey Duplechin on bass, and Jeffrey Alexander on drums.
The tune, "Night Train" is featured on Tab Benoit's albums, Tab Benoit Night Train To Nashville and The Best of Tab Benoit.
Tab Benoit is also a very active environmental conservation advocate. He is the driving force behind Voice of the Wetlands , an organization that works to save Louisiana's Wetlands. They put on a music festival each year in Houma, LA. In 2010 he received the Governor's Award for "Conservationist of the Year" from the Louisiana Wildlife Federation.
Enjoy! Leave your comments below in the comment section. We like to hear from you!
For more information on Tab Benoit:
Website: http://www.tabbenoit.com
Facebook: https://www.facebook.com/TabBenoit