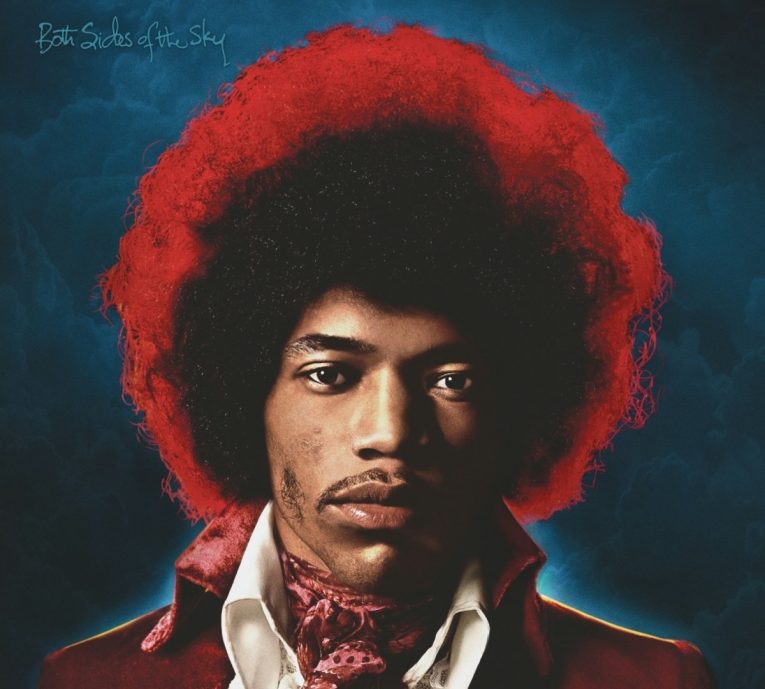 By Randy Patterson
In conjunction with the Jimi Hendrix Estate, Sony's Legacy Recordings has released Both Sides of the Sky. It is the third disc in a triad of recordings from the legendary icon's vault of previously unreleased musical treasures.  The disc follows 2010's Valleys of Neptune and People, Hell and Angels that came out in 2013.
Though Jimi Hendrix left this earth to kiss the sky almost forty-eight years ago, his impact is still felt. Both Sides of the Sky gives us yet another glimpse into what was burning from inside his creative being for release.
Raw. High-energy. From the heart and soul. None of those traits are new or surprising but they are somehow different this time. Maybe it's that, with age and experience, we can hear Hendrix with a heart that's closer to what his was at the time.
Engineered by the only person to ever engineer Jimi's albums while he was alive, Eddie Kramer was also pulled in by the Hendrix estate to work his magic on Both Sides of the Sky. This masterful stroke only enhances Hendrix's vibe and spirit.
Soaked with raw and gritty blues, enthusiasts will keep this collection on continual play with frequent slaps of the "Repeat" button on what will likely be many of their favorite tunes.
A large chunk of the album features Band of Gypsys. The synergy between Hendrix, Billy Cox and Buddy Miles is obvious and energizing. Many have said that Jimi was at his musical best when he played with Band of Gypsys. This album may convince many that this is the case.
That said, band members Noel Redding and Mitch Mitchell (from Experience) also appear on one cut, the classic, "Hear My Train A Comin'."
While these band mates are, in and of themselves, an amazing experience to listen to, what knocks this disc out of the park is some of the other stellar contributors heard on Both Sides of the Sky.
Case in point number one: Johnny Winter lends his noticeable chops to "Things I Used to Do." The unmistakable South Texas flavor of Winter's work is prevalent but blends seamlessly with Hendrix's signature sound.
Case in point number two: Stephen Still's work on "$20 Fine" and Hendrix's amazing treatment of "Woodstock." The symbolism of this parring is breathtaking enough, but the sound will knock you back on your heels.
Case in point number three: Lonnie Youngblood's performance with Jimi on "Georgia Blues" can be summarized by one word–wow. Lonnie's voice and sax work, coupled with Jimi's clean and pure blues chops, are pure magic. This song alone, is well worth the price of the entire CD. Yeah, it's that good.
Hendrix fans and rock historians will, obviously, want this disc for their personal library. This disc is also an excellent example of phenomenal rock and blues as it really should be played.
We welcome your comments. Please comment in the section below.
For more information on Both Sides of the Sky:
Website: https://jimihendrix.com/news/new-jimi-hendrix-album-both-sides-of-the-sky-march-9/
Facebook: https://www.facebook.com/JimiHendrix/
Apple/itunes: https://itunes.apple.com/ca/album/both-sides-of-the-sky/1318808449