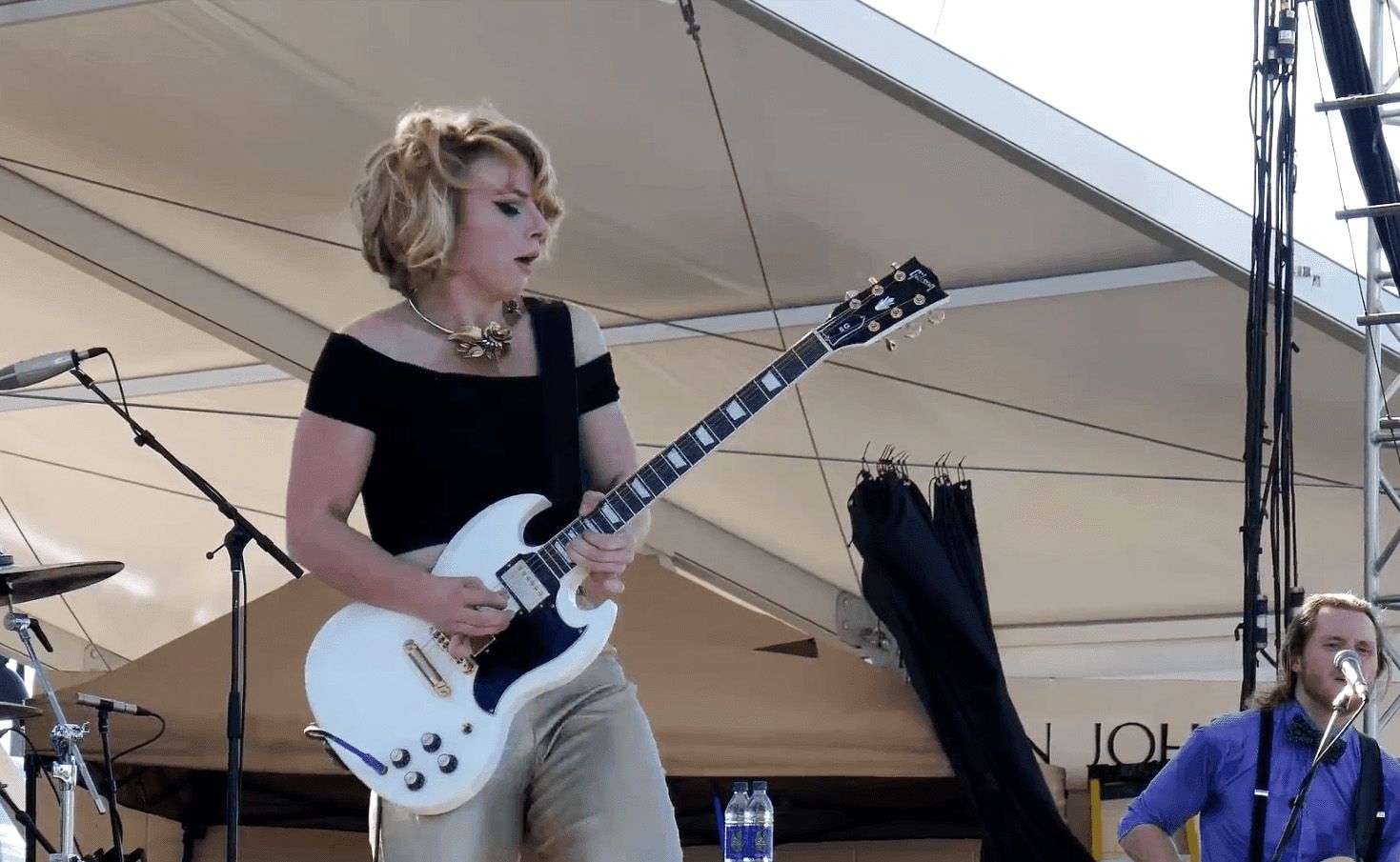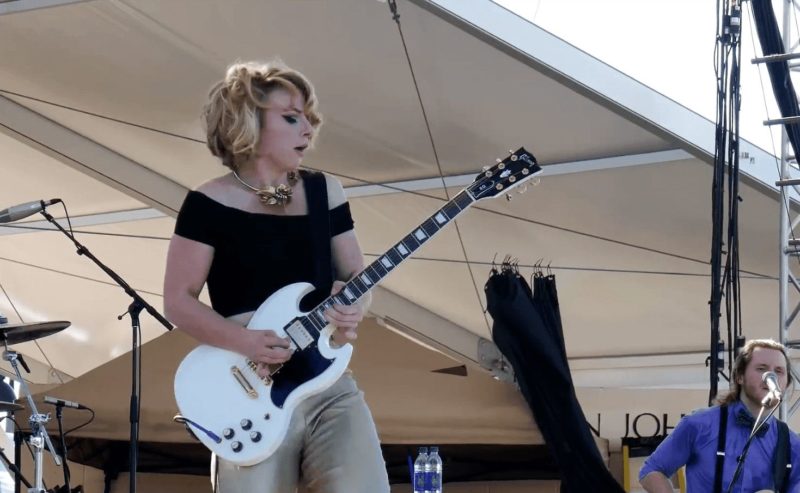 We love Samantha Fish and her music, and this new video is no exception. "Somebody's Always Trying" is on her Chills & Fever album. This video was shot at the Sea Blues Festival on February 25, 2018 by Michael Wolf, datflys on YouTube.
Along with a great voice and quite the vocal range, Fish offers some kick a** guitar chops. She's one heck of a performer too. Her band is tight–check out that horn section.
Total respect for Fish for taking the time to make sure the sound is right before her big solo on her custom Gibson SG.
Samantha Fish is currently on tour, see tour schedule here: http://www.samanthafish.com/tour/
For more information on Samantha Fish:
Website: http://www.samanthafish.com
Facebook: https://www.facebook.com/samanthafishmusic/