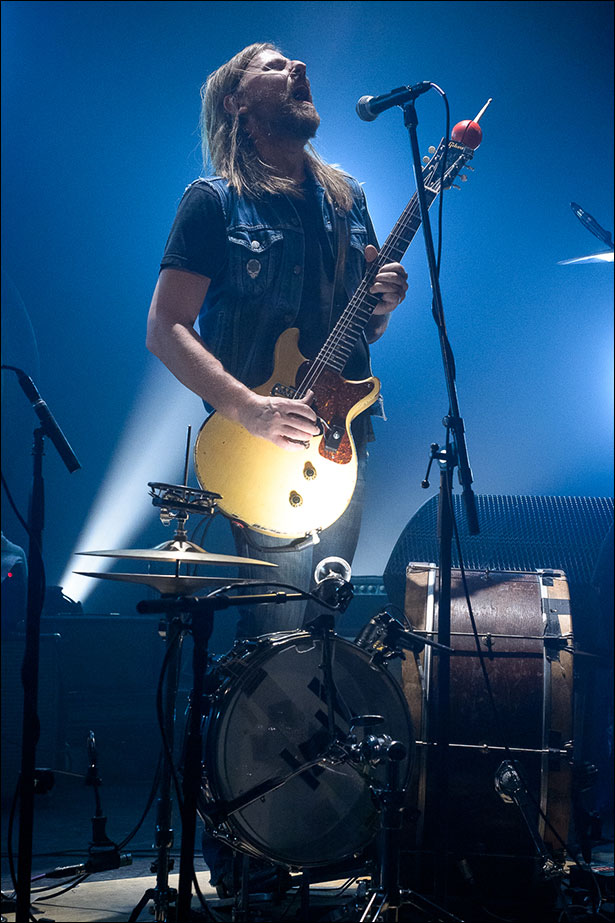 Steve Hill, the one-man band blues rock machine, will release his new 14-track live album "The One-Man Blues Rock Band" on Manhaton Records in the UK on Friday 11h May 2018.  To support the release, Steve will tour the UK in May supporting King King and Danny Bryant.
Steve Hill is the multi-Juno award winner for "Blues Album of the Year," 2016 Maple Blues Award Winner for "Electric Act of the Year" "Guitarist of the Year" and "Entertainer of the Year."
"The one-man band style has made Steve Hill the top star in the Canadian blues scene right now," says Bob Mersereau of the Canadian Broadcasting Corporation.  When it comes to one-man bands, guitarist and singer extraordinaire Steve Hill has no limits. Anything goes. He is the true exponent of a one-man band. Steve performs standing up while singing and playing guitar, his feet playing bass drum, snare drum, hi-hats and with a drum stick fused to the head of his trusty guitar, any other percussion within reach.
"The One-Man Blues Rock Band" features originals that are outright rockers (Damned, Dangerous, Rhythm All Over, The Ballad of Jonny Wabo, Still Got It Bad to more acoustic-based melodic tracks (Emily) and three re-imagined and rearranged covers (Voodoo Child). The live album shows an artist at the top of his game. It comes as no surprise why the Montreal Gazette has referred to Steve Hill as, "the meanest guitar player in Canada."
"I wanted to capture a live album that featured all the energy of my live shows," says Steve. There are no overdubs on this live album…  I play everything myself in real time.  There are no tapes or loops.  What you hear is what you get."
Further info about Steve Hill's new live album "The One-Man Blues Rock Band" and his tours with King King and Danny Bryant see here http://www.stevehillmusic.com/shows/
For more information about Steve Hills see here http://www.stevehillmusic.com
TRACK LISTING – STEVE HILL "THE ONE-MAN BLUES ROCK BAND"
Rhythm All Over (3:52)
Go On (5:10)
The Collector (3:51)
Damned (3:47)
Tough Luck (4:24)
Never Is Such A Long Time (6:37)
Hate To See You Go (5:22)
Emily (4:09)
Nothing New (4:23)
Out Of Phase (4:21)
Still Got It Bad (5:30)
The Ballad Of Johnny Wabo (5:22)
Dangerous (3:57
Voodoo Child (Slight Return) (7:32)