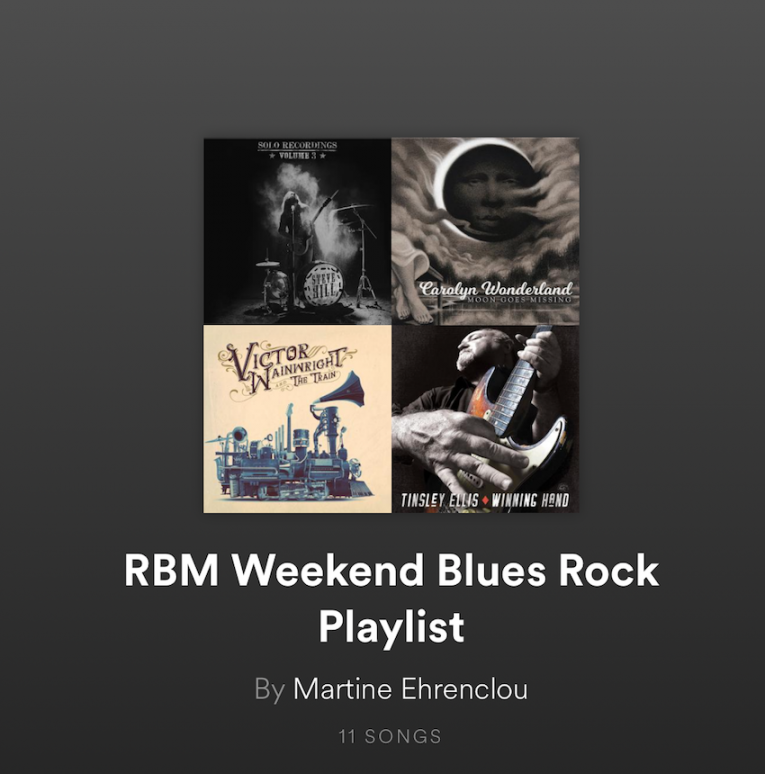 Get your weekend going with our brand new blues-rock playlist. We've started with one of Steve Hill's great songs and if you aren't familiar with him, you should be. A one-man band blues rock dynamo with a new album coming out shortly. Stay tuned.
With a combo of brand new and favorite tunes, we hope our RBM Weekend Blues Rock Playlist rocks your weekend.
Going Down the Road Feeling Bad: Steve Hill
Bad to the Bone: Carolyn Wonderland
Sound of a Broken Man: Tinsley Ellis
Wiltshire Grave: Victor Wainwright
Damn Your Eyes: Beth hart, Joe Bonamassa: Damn Your Eyes
Deep River Blues: Tommy Emmanuel
Cruisin' for a Bluesin': Bernard Allison
Midnight Rider: Gregg Allman
Bad Habit: Black Stone Cherry
I'll Keep Ramblin': Blackberry Smoke
Mama Told Me: Shaw Davis & The Black Ties.
Here's the link to the playlist https://open.spotify.com/user/rockandbluesmuse/playlist/7nJFuhccUZFiAmguTCzbPF?si=ZEFe8DWSTo68aiTJNHzETQ 
ENJOY! Let us know what you think. We like to hear from you! Comment below.