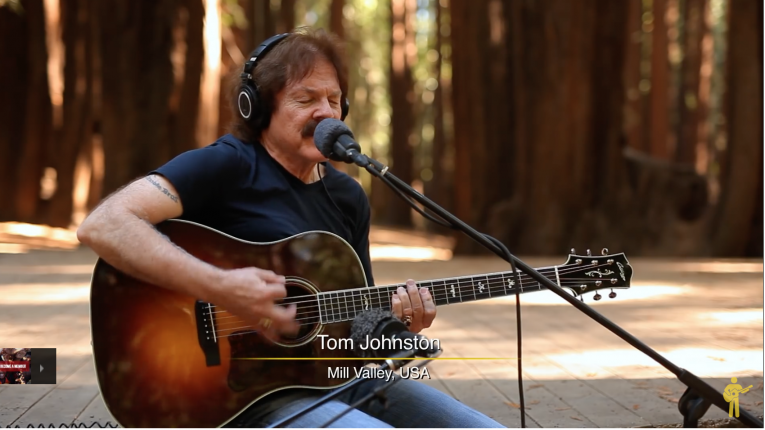 By Martine Ehrenclou
You might have seen Playing For Change videos circulating over the last few years. I thought the videos were pretty cool–musicians playing the same song from around the world. Then I found out about the organization, Playing For Change, and thought it was even cooler.
The "Listen to the Music Series" is music from Playing For Change and features Tom Johnston from the Doobie Brothers. It is their newest work made up of 12 new songs around the world and showcases Buddy Guy, The Doobie Brothers, Warren Haynes, Dr. John, Jack Johnson, Preservation Hall Jazz Band, and many more. All music in this series was recorded live outside with a mobile recording studio and features over 300 musicians from 25 countries. The album will be released April 20, 2018, with one new video dropping every month.
100% of Playing For Change profits from their album go to the Playing For Change Foundation, which helps support music education across the globe.
Playing For Change was born in 2002 as a shared vision between co-founders, Mark Johnson and Whitney Kroenke, to hit the streets of America with a mobile recording studio and cameras in search of inspiration and the heartbeat of the people. This musical journey resulted in the award-winning documentary, "A Cinematic Discovery of Street Musicians."
Playing for Change arose from a common belief that music has the power to connect people regardless of their differences. In 2005, a small group of filmmakers set out with a dream to create a film rooted in the music of the streets. That dream has been realized and has grown into a global sensation that has touched the lives of millions of people around the world.
Playing for Change is a nonprofit organization create to inspire, connect and bring peace to the world through music. Their mission is to create positive change through music and arts education. 15 music programs have been created in Bangladesh, Brazil, Ghana, Mali, Nepal, Rwanda, South Africa, Morocco, Mexico, Argentina, and Thailand. More than 2000 young people attend free classes in dance, instruments, languages and musical theory, all taught by qualified teachers.
To pre-order Listen To The Music, Songs Around The World, see here:
https://shop.playingforchange.com/products/pre-order-listen-to-the-music-songs-around-the-world
To learn more about Playing For Change, see here:
https://playingforchange.org
Listen to the Music Facebook page:
https://www.facebook.com/PlayingForChange/
Playing For Change Foundation Facebook page:
https://www.facebook.com/PlayingForChangeFoundation/