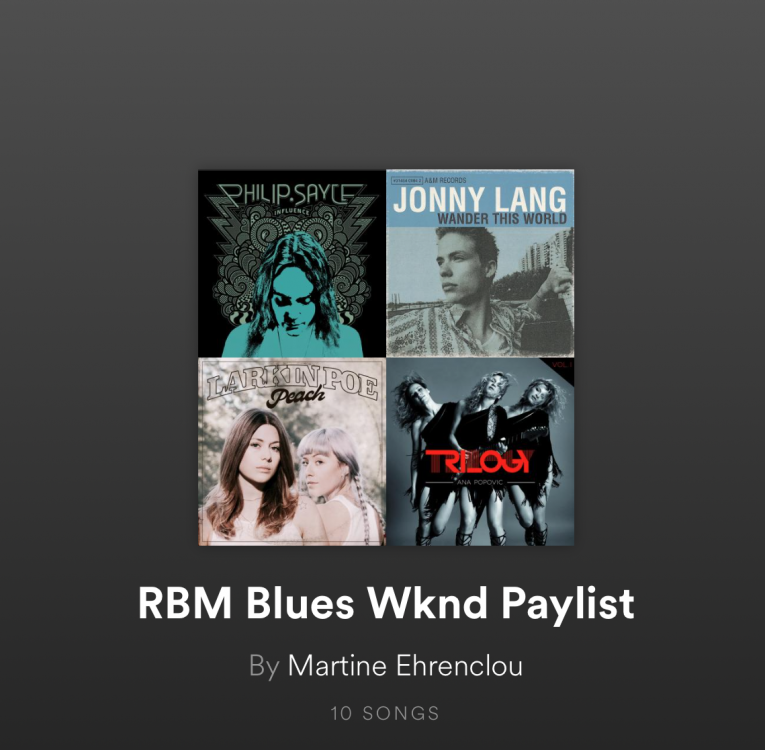 Get your weekend going with some great music courtesy of Rock and Blues Muse. Just click on the link below, put on your headphones or sync this to your stereo or car and you're off and running for a great weekend! This playlist has everything from class Hendrix, SRV, to Larkin Poe, Ana Popovic, Jonny Lang, to Samantha Fish and Tedeschi-Trucks.
Enjoy!
"She Was a Doorman": Ana Popovic
"Sailin' Shoes": Philip Sayce
"Before You Hit The Ground": Jonny Lang
"Come on in My Kitchen": Larkin Poe
"Bird On A Wire": Tedeschi Trucks Band
"Texas Flood": Stevie Ray Vaughan
"Wait On Time": King King
"Georgia Blues": Jimi Hendrix
"On Your Way Down": Little Feat
"Gone For Good": Samantha Fish
Here's the LINK https://open.spotify.com/user/rockandbluesmuse/playlist/4DhCsWDrVmKcRBgIMrtEdS?si=fe3fF88bS026ng_mZ262sw
Let us know what you think of the playlist! We like to hear from you.
Martine