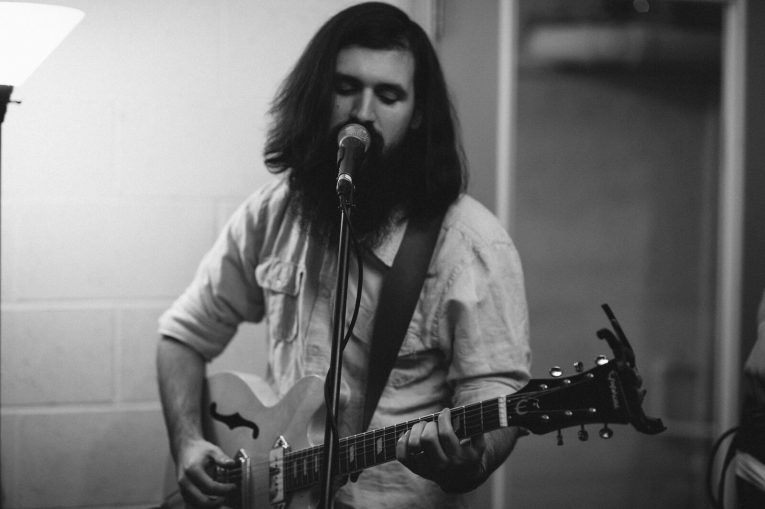 By Scott Bampton
Out May 1st, God is the first in a four-part recording project by Nashville solo artist, Steven Dunn.
The first in a four-part record series, God is an eclectic and eccentric five-track-EP that Dunn says is inspired by the late Johnny Cash and his belief that all music should be tied to faith, love and death. And on the curiously titled, God, Dunn's own journey of self-discovery comes across loud and clear. Originally from rural Indiana, Steven Dunn followed his spiritual roots to Tennessee, where he has found his creative home. And with his gentle brand of mountain folk-blues, Dunn tackles some rocky territory, questioning every fibre of his own being.
Opening track "Til Rocks Cry Out" is a delicate acoustic-led folk track in the vein of Joseph Arthur, and it showcases Dunn's lyrical frankness and distinctive portamento vocal style. The track couldn't be more laid back, with Dunn's slurred consonants making it sound as if he's about to drop out of tune at any given second. The fact that he never quite loses his tonality speaks volumes of his vocal control, creating a style of his own that borrows from Bon Iver and Damien Rice.
Lyrically, Dunn bares his soul throughout the record. On "Lord, If You're Willing" you can almost smell the bourbon on his breath as he muses about "another round of whisky on the road to Galilee." Leaving the exact interpretation up to the listener, Dunn frequently questions his relationship with God, and his own place in the world. Giving his acoustic guitar a short rest, Dunn opts for an electric blues guitar sound, blasting out a solo that's somehow sleepy and precise at the same time. Clearly an accomplished guitarist, Dunn shows a mature restraint in his solo to best serve the song's gospel-influenced dynamics. Vocally, the verses are split between low murmurs and soaring melodies—a juxtaposition that keeps you on your toes throughout the melancholy ballad.
Conversely, "If You're Listening" rumbles along in sauntering fashion, as if Dunn is drifting down the Tennessee River on a makeshift raft with only his guitar for company. The country-esque fiddles moan and wail, perfectly balancing out Dunn's nonchalant vocals and chilled-out guitar playing.
The aptly titled "Deliverance" is a hearty slice of Americana, with a light glazing of Irish folk. More fiddles are this time joined by some delicate slide guitar, while Dunn once again muses over his own mortal fate. Dunn's lyrics reflect, in his own words, an intention to, "Bring attention to the fleeting lives we lead and our inability to rationalize different aspects of emotions throughout various stages of life." His music is perhaps best enjoyed if you're in a reflective, but self-assured mood.
Closing track "Lament" sees Dunn re-introduce his electric guitar to the mix, with brief flourishes of lead guitar framing several musical ups and downs. Presumably, Dunn's aim is to emulate the highs and lows of everyday life through the bipolar dynamics of his music – one minute, the guitars and vocals soar, the next they crash down to earth. In that sense, the track, and the record as a whole, are a splendid triumph.
Musically intricate and accomplished, God is a deeply thoughtful record that achieves Steven Dunn's stated aim – to explore every facet of faith, love, and death. Delving deep into the human condition with his soul-stirring songwriting, Dunn has delivered a remarkable opening to his ambitious four-part record series. Here's hoping the next three chapters are equally impressive.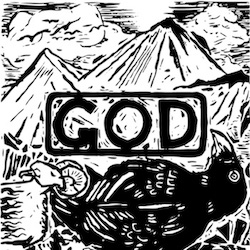 To pre-order the album, God see here
For more information on God and Steven Dunn:
Website: http://www.steven-dunn.com
Facebook: https://www.facebook.com/stevendunnmusic