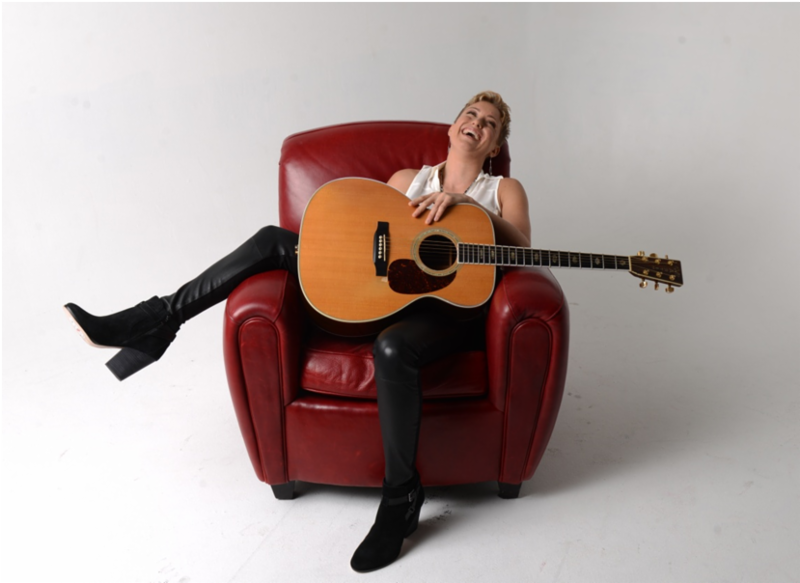 2017 International Fingerstyle Guitar Champion, guitarist, singer-songwriter, Christie Lenee, just released a new single, "Castle on the Hill," her innovative interpretation of the Ed Sheeran song.
Lenee is a captivating performer with a devoted following among instrumental, folk and rock band audiences. Combining guitar mastery, contemporary singer/songwriting and storytelling, her unique guitar work is described as "Michael Hedges meets Joni Mitchell and Dave Matthews."
"My intention with this project is to artistically weave the tapestries of modern fingerstyle guitar with contemporary folk-pop," says Lenee. "I'm doing my best to bridge the gap so it's not 'instrumental' or 'vocal,' and so that every song has a little bit of both. Even when it means light vocalizations on an instrumental piece, or a lyrical song with orchestral segments, I am enjoying combining the two."
Lenee is  featured in the May print issue of Guitar Player magazine (on stands now) which dives deep into the musician's fingerstyle guitar technique. AXS.com's Jim Wood noted "through the use of harmonics and tapping, Lenée's infectious style utilizes all parts of the guitar and combines elements of folk, rock and pop into one tasty and eclectic musical stew." (April 14, 2018) She recently told Digital Journal that "years ago, I set my intention to be an inspirational songwriter, though over time I've come to realize that inspiration comes in many forms. Talking about the dark and the light, the beauty and moments of pain are all forms of inspiration." (April 19, 2018)
After wrapping up a performance earlier this week in New York City at Rockwood Music Hall, Lenee is continuing on her national 29-date tour which will make additional stops in Richmond, VA, Mobile, AL, Palo Alto, CA, Los Angeles, CA, Nashville, TN and Ashville, NC, among many others, before wrapping in Tampa, FL at Straz Center for the Performing Arts on November 18.
During off time while touring, Lenee has been spending countless hours in the studio recording songs for an upcoming full-length album. Three new singles are next on deck for digital release (details TBA).
Christie Lenee is currently on a 29 -date national tour. For your schedule see here:
http://christielenee.com
For more information on Christie Lenee:
Website:http://christielenee.com
Facebook: https://www.facebook.com/ChristieLenee/