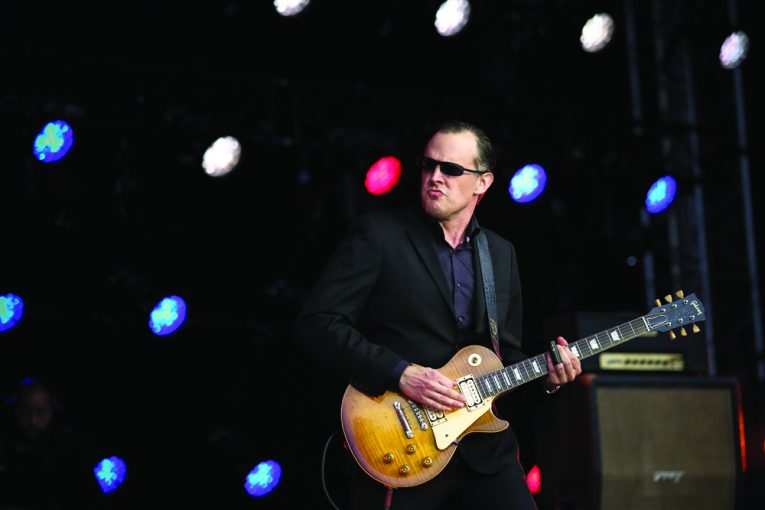 Two-time Grammy-nominated blues rock guitar icon, Joe Bonamassa, released the video "Double Crossing Time" from his upcoming album, British Blues Explosion Live. The album will be released Friday May 18thon CD/DVD/Blue-ray & 3LP via Mascot Label group in Europe and J&R Adventures in the U.S.
A salute to the British Blues Explosion, featuring the music of Eric Clapton, Jeff Beck and Jimmy Page, Joe Bonamassa pays tribute to his British Blues heroes during a short tour of Britain—5 performances only. The show was recorded at Greenwich Music Time at the Old Royal Naval College in Greenwich, London, on July 7, 2016.
The five-piece band included Michael Rhodes (bass), Reese Wynans (keyboards,) Anton Fig (drums,) and Russ Irwin (rhythm guitar & backing vocals.)
Joe Bonamassa has been more influenced by the impact of British Blues than by any other music. From a young age, Joe fell in love with the hard rocking, gritty, and edgy sound from the mid-1960's and has the deepest reverence for what Eric Clapton, Jeff Beck and Jimmy Page accomplished with their music.
Joe passionately believes in the need for this and future generations of blues musicians to continue to explore the music of these three icons of blues history.
For more information on British Blues Explosion by Joe Bonamassa:
Website: https://jbonamassa.com
Facebook: https://www.facebook.com/JoeBonamassa