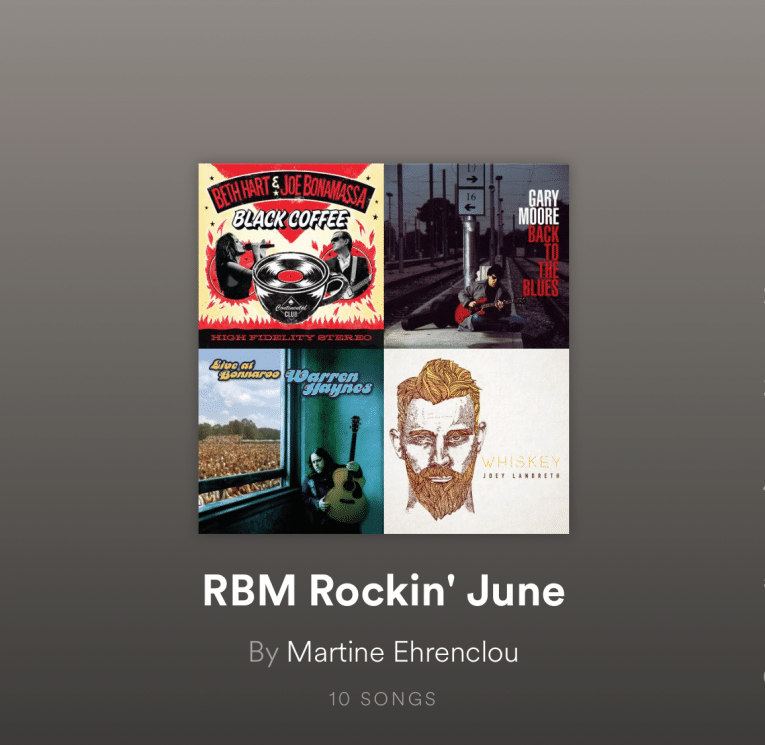 RBM Rockin' June Playlist
Need to recharge? Lift your mood with our brand new blues and rock playlist. With a combo of new and older tunes, we hope our playlist rocks your week. We chose some blistering blues-rock masters, some soulful and rockin' blues artists, and a couple of rock songs to get your energy moving. We threw in a couple of beautiful ballads to just to break it up.
Enjoy! Let us know what you want to hear for future playlists!
Here's the link to the playlist https://open.spotify.com/user/rockandbluesmuse/playlist/3F5xZ5AGAKuslZejQ9aITo?si=1E3nncvFTRCQxeljT_fOxQ
Sitting On Top Of The World– Beth Hart, Joe Bonamassa
Stormy Monday-Gary Moore
Still Feel Gone-Joey Landreth
Soulshine-Warren Haynes
Back To The Start-Anthony Gomes
A Little Bit-Dustin Douglas & the Electric Gentlemen
Cult of Personality-Living Coulour
Johnny Ray-Ana Popovic
I'm A Woman-Deborah Coleman
Time Has Come-Joanne Shaw Taylor