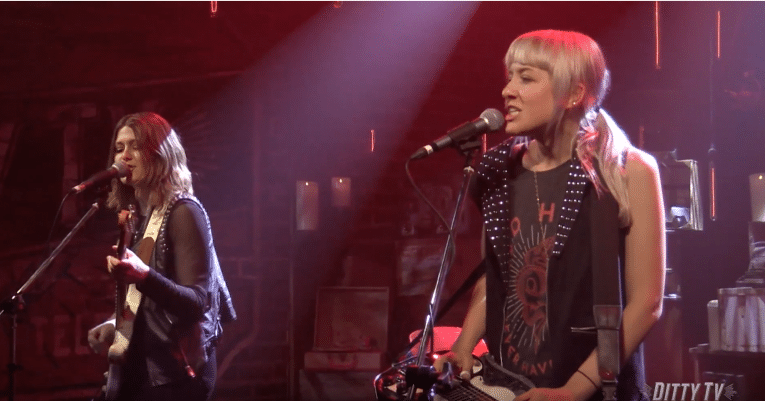 "Black Betty" is our pick for video of the week because we think Larkin Poe is incredibly talented. An American roots rock band from Atlanta Georgia, fronted by sisters Rebecca Lovell (lead vocals, electric & acoustic guitar, mandolin, piano) and Megan Lovell (harmony vocals, lapsteel, dobro) Larkin Poe's new "Black Betty" video with their band on DittyTV, just rocks.
Larkin Poe performed an all-acoustic version of "Black Betty" a while back, which was a big hit with fans. They have strong Southern harmonies, ripping electric guitar and slide guitar riffs. They are referred to as the Little Sisters of the Allman Brothers.
Larkin Poe's first full length album, Kin, was released in 2014. A year later T Bone Burnett brought Megan and Rebecca to record harmonies and instrumentation on The New Basement Tapes album,  alongside Marcus Mumford of Mumford & Sons, Elvis Costello and others.
After the release of their second album, Reskinned, in 2016, Larkin Poe performed as part of the backing band at the MusiCares tribute to Tom Petty in Los Angeles, alongside Jackson Browne and Don Henley.
Their latest album, Peach, released in 2017, was voted one of Rock and Blues Muse' top 10 albums of 2017.
For more information on Larkin Poe:
They are currently on tour. See the tour schedule here.