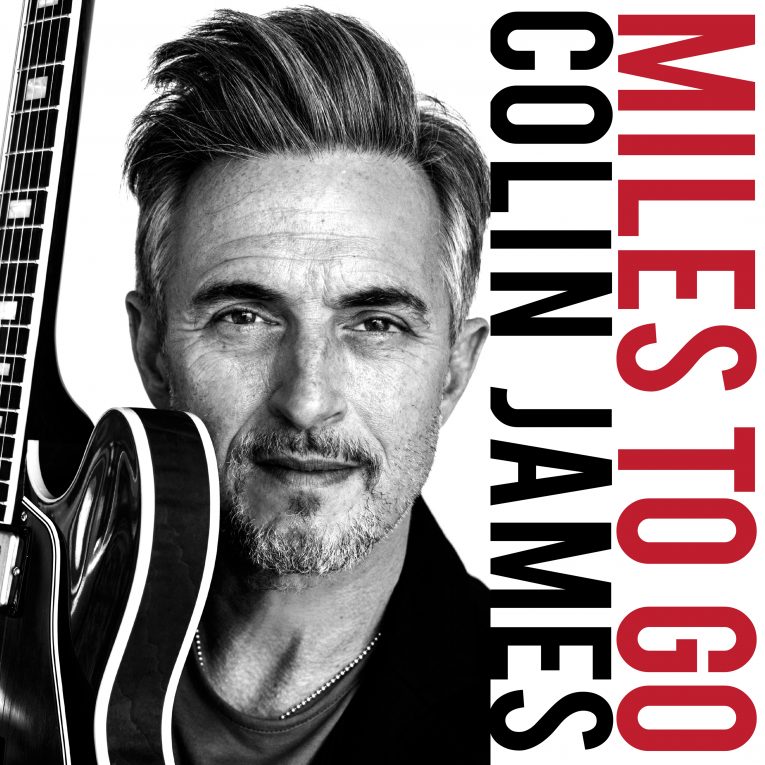 With his 19th album, Miles to Go, releasing September 21 (Stony Plain Records in USA;  True North Records for the rest of the world), acclaimed guitarist Colin James is getting back to the Blues.
James is a multiple Juno Award winner (Blues Album of the Year 2017) and Maple Blues Award winner (2018 Electric Act of the Year, Recording/Producer of the Year and Guitarist of the Year) and more.
Miles to Go is Colin James' ambitious sequel to his critically-acclaimed 2016 CD, Blue Highways, and it continues James' story with a collection of carefully curated songs handpicked from some of the greatest blues artists.
In the months leading up to the recording, as James was reflecting on songs for the album he decided to reacquaint himself with a beautiful red Gibson ES-335.  It was just like the guitar he played as a teenager, but regretfully had to sell for rent money. While James reconnected with this guitar, Miles to Go seemed to just flow onto the studio floor.
This album blends songs old and new, some of them completely reimagined and some almost perfect homages. But all are unified by a theme of undying love for the blues and the highest respect for the creators that led the way.
Known as one of Canada's best blues musicians, it wasn't until Blue Highways that James found himself on a blues chart: the album spent 10 weeks at No. 1 on the Roots Music Report's Blues Chart. It also landed him one of his biggest hits: "Riding in the Moonlight," a Willie Dixon song that James covered that landed on a Spotify playlist garnering millions of streams.
When James set out to make Blue Highways, an album of blues covers recorded with his touring band, he always intended it to be the first of two installments. Now we have Miles to Go, in which James records nine new covers of his favorite artists (Howlin' Wolf, Muddy Waters, Blind Willie Johnson, Blind Lemon Jefferson, Little Willie John, Robert Johnson, etc.) and adds two originals, "I Will Remain" and "40 Light Years."
"Blues has always been a pass-it-forward kind of thing," says James. "It's also surprisingly hard to write. You have to be careful how modern you get in your phrasing. Certain writers can write a song that sounds like it was done 40 years ago, but it's deceptively hard."
So much of Colin James's career has pointed him to this moment: joyfully tangled up in the blues, which, as he notes, "is the only genre where you can maintain a young profile at the age of 53."
Collin James is currently on tour.
Website http://www.colinjames.com