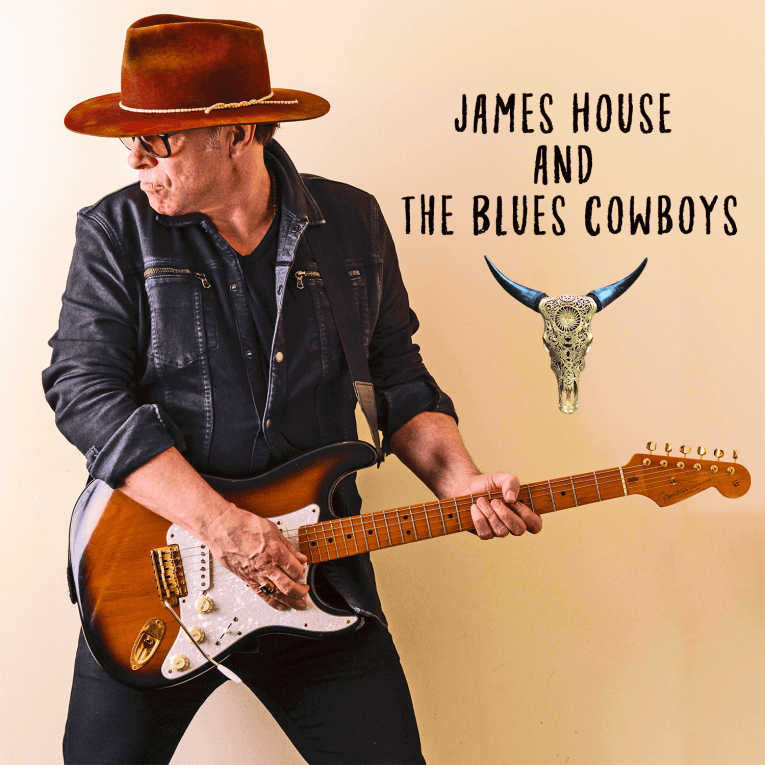 Rock and Blues Muse is pleased to present an Exclusive Premiere of the new album James House and The Blues Cowboys by Grammy nominee, hit songwriter, James House. For 24 hours starting today, Thursday August 2nd,  you can to listen to the entire album, all free, all access, before the release date on August 3rd.  This is a one-time opportunity to listen to his great album before it is released!
Click on this link to sample the full album,  James House and The Blues Cowboys on Apple/iTunes since the 24 hour all access is now over.https://itunes.apple.com/us/album/james-house-and-the-blues-cowboys/1404467788?ls=1&app=itunes
The above link will only be available August 2nd.
Nashville-based blues singer-songwriter, James House, blends the sounds of blues, Americana and rock to create tracks that highlight his songwriting and musical talents. James has written songs with Grammy nominated artist, Joe Bonamassa (including Bonamassa's latest song "Redemption") Beth Hart, Diamond Rio, Dwight Yoakum, Martina McBride, Rita Coolidge, Rod Stewart, The Beach Boys, Lisa Hartman, Fiona, and more.
James' songs have been nominated for Grammy Awards, Country Music Association Awards, Academy of Country Music Awards and topped the charts for many artists.
His new album, James House and The Blues Cowboys, includes some of the best musicians with great pedigrees—Todd Sharp (Rod Stewart, Bonnie Raitt, Eric Clapton), Mike Bradford (Uncle Kracker, Kid Rock), and Kenny Greenberg (Willie Nelson, Kenny Chesney, Bob Seger) to assist with the recording process.
James House says, "The Blues is your soul crying out and stripped bare. There is also great joy in singing the blues and I want to share that feeling with blues fans everywhere."
Rock and Blues Muse says, "The album starts out with the Swampy-tonk vibe and dirty slide guitar of "Jail House Blues." This is the first hint that this collection is going to be driven, not just by House's impeccable guitar skills, but by his expressive voice as well – a tool that most musicians known for their playing fail to develop so fully."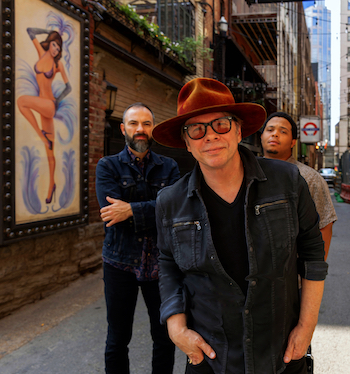 James House and The Blues Cowboys Track Listing:
Jail House Blues
Arkansas Woman
Ain't No Way
 Long Way Down
Good Love
 Moving On Over
Well Ran Dry
Gone Again
Boomerang
Ballad of the Kings
Which Side of the River (ft. Roddie Romero and Smoov-Ras)
To pre-order James House and the Blues Cowboys see here
What people are saying about James House…
"There is a vulnerable truth in James House's songwriting that is very humbling for any writer to experience and that voice!! That voice is pure emotion, heartbreaking and soul lifting at the same time."
— Beth Hart, Blues-rocker and singer/songwriter
"James House is one of the premier songwriting and musical talents in the world today. His ability to flourish in so many different genres is a testament to his lifelong dedication to his songwriting craft."
— Joe Bonamassa
A longtime resident of Nashville, James House was raised on music from his family's ranch in Oregon and the Sacramento Delta where he and his friends would head to Fillmore East in San Francisco to hear blues greats like Paul Butterfield and BB King. The talented songwriter moved to Los Angeles where he honed his craft working on film soundtracks, had various studio sessions and signed with Warner/Curb and later with Atlantic Records where he recorded with Steely Dan's producer, Gary Katz. He is currently on tour. Tour schedule see here.
For more information on James House: