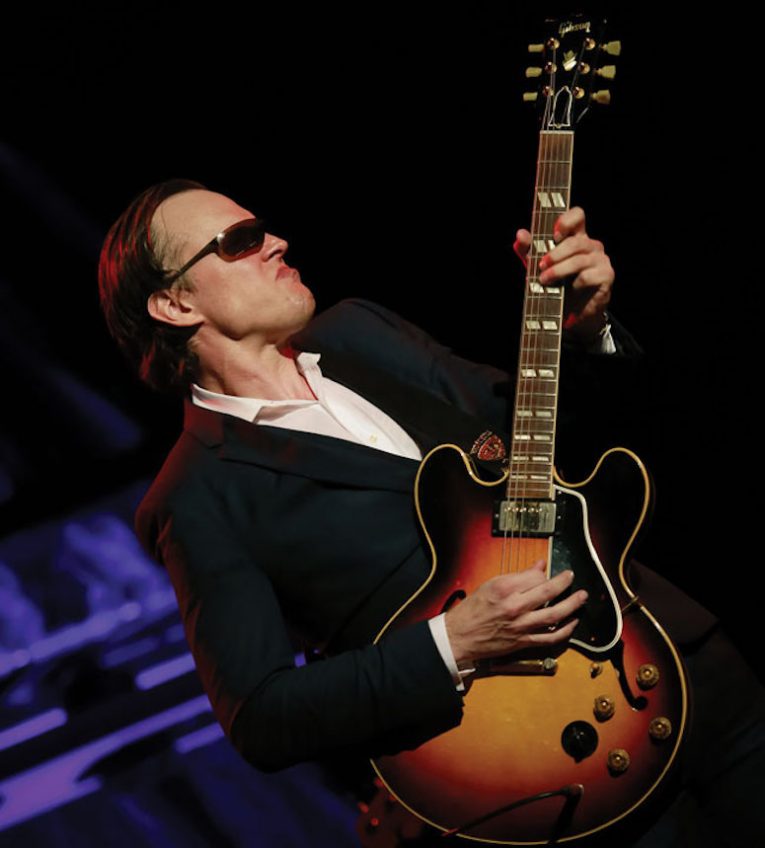 Two-time Grammy nominated blues rock titan, Joe Bonamassa, releases the music video for his song, "Self-Inflicted Wounds" from his upcoming album, Redemption, due out September 21st, via J&R Adventures in the US and Provogue/Mascot Label Group in Europe.
Redemption, Bonamassa's 13th studio album and third in a row of all original material, sees him at his most ambitious and diverse as he continues to redefine and push barriers of blues-rock. It features a collection of 12 exhilarating songs that reflect a rebirth that he is currently going through. "I'm going through some other stuff in my life I didn't expect to be going through. It's a rising, it's contrition, it's acceptance, it's everything. It's painful, but knowing that there's a rising coming," Bonamassa explains.
The album reunites Bonamassa with some of Nashville's finest music minds such as Tom Hambridge, James House, Gary Nicholson as well as Richard Page, Dion Dimucci and continues his long creative relationship with Kevin Shirley. From a Producer's perspective, this is far and away the most challenging and diverse album that Joe has ever made, " says Shirley.
The album was recorded at various locations including Blackbird Studios, Nashville, TV, The Cave Australia, Sydney OZ, Studio at the Palms, Las Vegas, NV, Criteria Hit Factory, Miami, FL, and Addiction Sound Studios, Nashville, TV. It was recorded with a remarkable collection of musicians including drummer Anton Fig, bassist Michael Rhodes, keyboardist Reese Wynans, horn players Lee Thornburg and Paulie Cerra, harmony vocalist Gary Pinto, background singers, Mahalia Barnes, Jade McRae, Juanita Tippins. Kevin Shirley introduced two extra guitar players, Kenny Greenburg, and Dog Lancio. "It was interesting because having two extra guitar players involved allowed me to play a certain way," Bonamassa adds.
Shirley elaborates further. "We're trying to do different things with Joe. I'm always trying to push him and push him in different directions and I think it's one of the things that makes it exciting, that he's always pushing boundaries. On the last record I took the keyboard player out of the equation and I brought two drummers, because I wanted Joe to play hard."
Track list
Evil Mama
King Bee Shakedown
Molly O'
Deep in the Blues Again
Self-inflicted Wounds
Pick Up The Pieces
The Ghost of Macon Jones
Just 'Cos You Can Don't Mean You Should
Redemption
I've Got Some Mind Over What Matters
Stronger Now in Broken Places
Love is a Gamble

To pre-order Redemption see here https://www.mascotlabelgroup.com/joe-bonamassa/
For more information on Redemption and Joe Bonamassa: