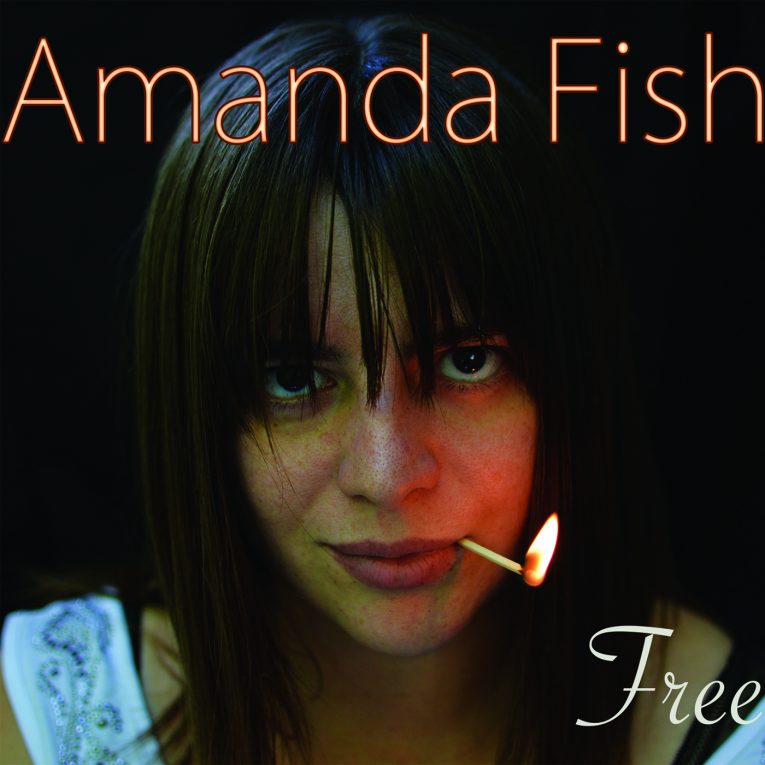 "The Ballad of Lonesome Cowboy Bill," the first single from Amanda Fish's sophomore album, "Free," showcases her vocal intensity and lyrical range on a rocking tribute to the power of late night radio. Amanda Fish, who plays bass, acoustic guitar, mandolin, and piano, is joined by drummer Glen James, fast-rising country star Sara Morgan on background vocals, and VizzTone label mates Tyler Morris and Bob Margolin on electric guitars. Free is due out September 14 via VizzTone Label Group.
For this all-original album, Amanda has refined her focus to blues flavored rock, while still revealing influences ranging from R.L Burnside to Nirvana. Her songs show mature songwriting and express her victories over forces beyond her control and those within herself. Amanda's remarkable singing is stronger and more expressive than ever and she plays a wide range of instruments, including all bass tracks, acoustic guitar, electric and 12-string guitar, mandolin, and piano.
The other musicians who join Amanda on Free include Dave Hays, Ken Valdez,  Coyote Bill, Lois Nadal, Chris Hazelton, and special guests Alastair Greene and Richard Rosenblatt.
List to "Ballad of Lonesome Cowboy Bill" here:


Amanda Fish began as a singer songwriter in late 2012, refining her original material as a solo act for two years before she formed her band in early 2014, a Roots Rock and Soul project featuring Amanda's signature "from-the-gut" vocals locked into a sturdy groove.
In 2015 she released her first LP, Down in the Dirt, on VizzTone Label Group, for which she was awarded the 2016 "Sean Costello Rising Star" Blues Blast Music Award. Amanda and her band set Beale Street on fire in the 2017 International Blues Challenge Semi-Finals, playing new material slated for her next release.
Track Listing for Free:
1. 2020
2. Not Again
3. Anymore
4. The Ballad of the Lonesome Cowboy Bill
5. Blessed
6. Going Down
7. You Could Be
8. Bullet
9. Here We Are
10. Don't Mean A Thing
11. The Bored and Lonely
12. Free

To pre-order Free by Amanda Fish see here https://itunes.apple.com/us/album/free/1412834871
For more information on Amanda Fish: