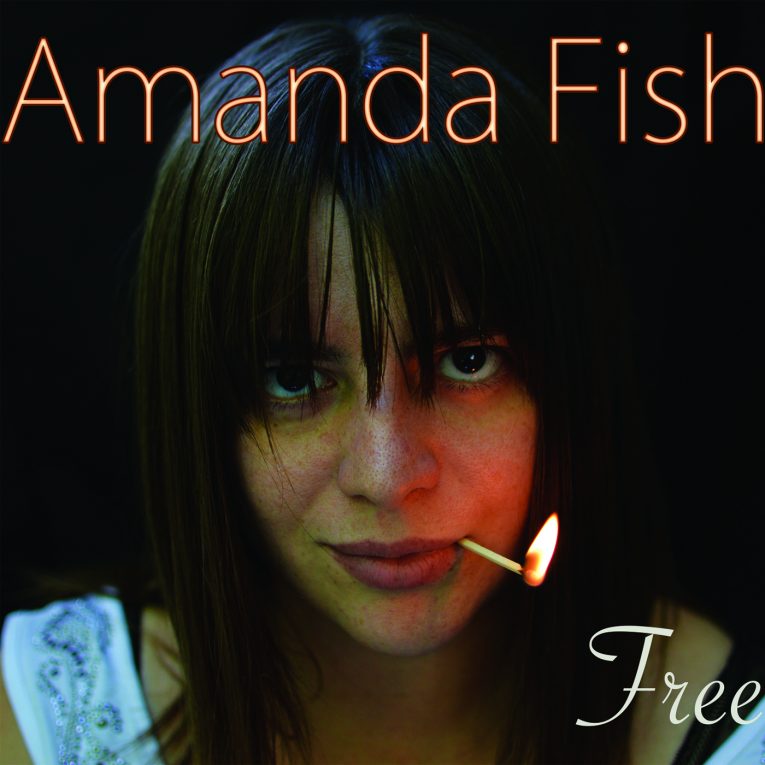 By Dave Resto
A perfect storm of blues, roots, rock and soul is forecasted to touch down on September 14 when Amanda Fish drops her newest album, Free. It's her second release through VizzTone Label Group and features VT labelmates Tyler Morris, Bob Margolin and Richard Rosenblatt. Other guest musicians include Alastair Greene, Sara Morgan and Coyote Bill. Glen James plays drums on all tracks.
The Kansas City-based Amanda Fish is a formidable singer, songwriter, and multi-instrumentalist (bass, piano, guitar and mandolin), all of which have made her a force of nature, worthy of respect and recognition. Her first VizzTone release Down in the Dirt (2015) was an award-winning success (Sean Costello Rising Star, 2016). That was followed by her band's memorable semi-finals performance at the 2017 International Blues Challenge in Memphis. That set featured the material now found on Free.
"2020" starts things off with Fish and the band laying down a tight bass line, crisp guitar work and a popping drum groove worthy of James Brown's approval. Fish unleashes her gutsy, sexy bellow at the top of this track, at the end and at all points in between. She's got the chops to go with the attitude.
The low-growl guitar riff and rim-click drum shuffle intro to "Not Again" give it a "La Grange/Hip Shake Boogie" feel. But Fish's sultry crooning and Richard Rosenblatt's backwoods harmonica blasts give this song a character all its own.
On the break-up soul ballad "Anymore" Fish sings it cool and smooth. Following a sublime organ solo by Chris Hazelton, she wails her final warning as the song plays through the outro. Her muscular voice sounds perfectly tinged with just the right amount of whiskey and cigarettes.
"The Ballad of Lonesome Cowboy Bill" was the advance single from the album. It's a heartfelt ode in praise of Fish's hero of late night radio, who "pushed the limits of that big, bad FCC." The layering of strings and backing vocals lend dynamic punch to the choruses and the guitar solo will soar through your speakers. It's an instant country/rock classic.
If you're listening for bar room blues/rock, "Going Down" and "Bullet" will deal you a pair of Aces. These songs are heavy on guitar, offering crunchy riffs and blistering slides. Fish digs deep to belt out these rockers and she always sounds like she's got more to give.
"You Could Be" is a powerful piano and organ-driven love ballad in the vein of Aretha Franklin's "(You Make Me Feel Like) a Natural Woman." Fish lifts her mighty voice with the strength of a woman who is in love with someone who deserves her, and the backing vocals shine.
Conversely, "Don't Mean a Thing" is a slow blues scorcher where Fish bares her soul after a broken relationship. On an album packed with incredible vocal performances, this one stands out both emotionally and technically.
After covering a breadth of emotions and musical genres, Fish chose to close her new album with the title track, "Free." It's an inspiring, quick-paced gospel tune which bounces joyfully as she sings, "Oh I just can't wait to be free!" Perhaps that's how she felt after laboring to create the twelve impressive songs she offers here.
Amanda Fish is currently on tour. See tour schedule here.

For more information about Free by Amanda Fish: