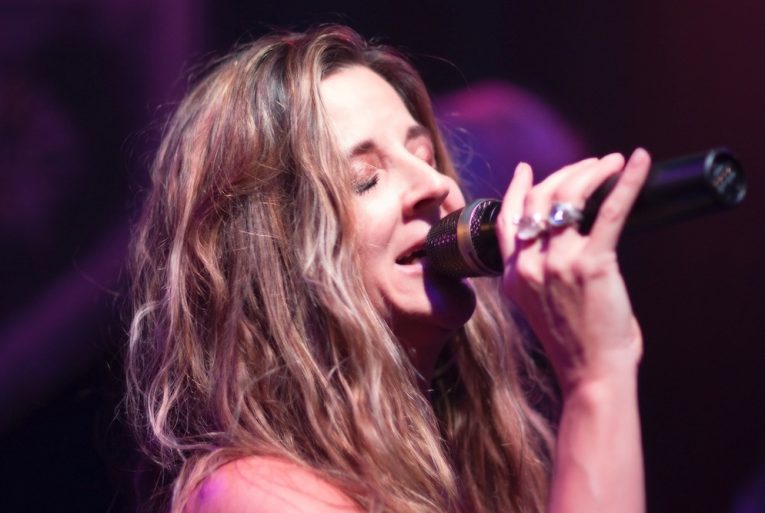 Benefiting The National Breast Cancer Foundation & Michelle's Place
Featuring Eight of Southern California's Most Dynamic Female Artists.
Saturday, October 27, 2018–12 noon–8pm. Gates open 10am. 
 The music festival will be held outdoors at Civic Center Plaza, Old Town, 41000 Main Street, Temecula, CA,
12-8pm. Gates open at 10am. (Rain or Shine.)
October is Breast Cancer Awareness Month. The SoCal Divas of Blues Festival is partnering with and donating a portion of all ticket sales to the National Breast Cancer Foundation  and Michelle's Place, a Temecula based breast cancer resource center.
Eight dynamic Southern California-based female blues artists will perform at the SoCal Divas of Blues Festival: Shari Puorto; Casey Hensley; Shyy But Flyy; Diana Rein; Brigitte Rios Purdy; Give Me Back My Wig; Mercedes Moore; and Jade Bennett.
"This blues festival is unique in that we are solely promoting the dynamic influence of women in blues music today," explains Andy Doty, Festival Promoter and owner of Old Town Blues Club, the latter who are presenting the SoCal Divas of Blues Festival. "All eight acts are fronted by female performers, with most of the acts coming from the Southern California region." Doty previously presented the 1st Annual Temecula Blues Festival this past April, also at Civic Center Plaza.
"We are thrilled to be part of the SoCal Divas Blues Festival event in Old Town. Michelle's Place appreciates the support and the opportunity to reach women and their families about the resources we provide as well as information on early detection.  And, what a great way to celebrate Breast Cancer Awareness month!  We look forward to the event and to the music of the SoCal Divas!" – Kim Gerrish, Executive Director, Michelle's Place.
"We are so grateful to have your support this October with your upcoming Divas of Blues event. Old Town Blues Club is going to make such an impact, providing help and inspiring hope to women facing breast cancer – thank you!"–Michelle Romanczukiewicz, Senior Fundraising Coordinator, National Breast Cancer Foundation.
An After-Party at Old Town Blues Club will follow the Festival.
Tickets: $38 (earlybirds); $43. (regular/day of show) now on sale at https://www.eventbrite.com/e/socal-divas-of-blues-music-festival-tickets. Info: (951) 676-2722. All ticket sales are final.