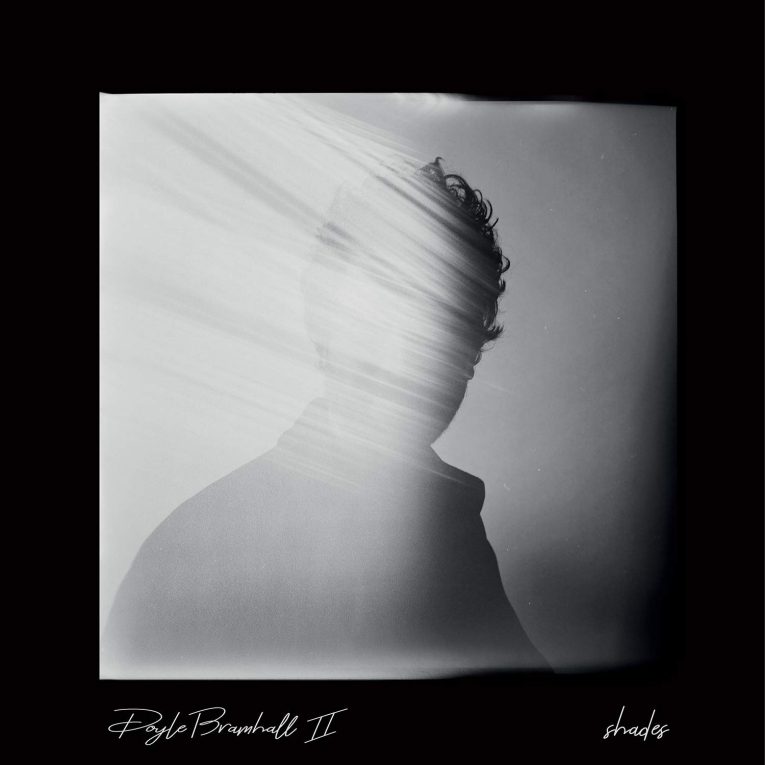 By Tom O'Connor
In demand singer-songwriter and guitarist, Doyle Bramhall II will release his latest album, Shades on October 5th. The intense and wide-ranging collection is a strong follow-up to his 2016 release Rich Man and marks his first album on the Provogue label. As a left-handed guitarist who plays his guitar "upside down" (i.e.: still strung for a righty a la Dick Dale and a few notable others), Bramhall is automatically going to have a non-standard approach to the instrument. This means unusual tones and textures are to be expected as he easily juggles genres from blues-rock and psychedelia to some smooth R&B as he figures out what is on his mind these days and how he is going to explain it to all of us.
The opening track "Love and Pain" pulls the listener in with a spooky and hypnotic central theme and lets you know that with topics such as gun violence hitting you right out of the gate, this is not going to be a lightweight listening experience. The heaviness continues on "Big Hammer" with another relentlessly driving and looping beat and a realistically bleak vibe  until the extended lead break finally lets a little sunlight in.
A clear clue to how legit Doyle Bramhall II is, (or any musician, really) can be found in the caliber of his/her "special guests." So, when Eric Clapton is on hand to happily lend a significantly gorgeous guitar solo to "Everything You Need" that should be enough for listeners to sit up and pay some serious attention, just in case you weren't already. The song "London to Tokyo" is a journey of sorts, floating the listener on an easy, swaying beat with bouncing strings, while still leaving plenty of room for a burning, buzzy guitar break that makes it all feel as much like a painting as it does a song.
And speaking of very special "special guests" Norah Jones joins Doyle and the band for the touching and lovely ballad "Searching for Love." Not willing to just rest on the laurel of having a heavy-hitter like Jones on the track, there is an extended instrumental outro to this six and a half minute song that takes the listener beyond even the heart-felt lyrics and into the feeling itself.
The vibe definitely changes on "Live Forever," starting with the off-mic chuckles heard just before the first notes land. Guest musicians, the Greyhounds (Austin TX), help take this song in a heavily West-Coast garage psychedelia direction, full of lush harmonies and short, heavily distorted guitar breaks. The overall calm vibe of the collection is restored on the contemplative "Break Apart to Mend," which is a piano-driven slow turn around the Maypole of nostalgia and maybe a little regret. It is also the kind of spare ballad where a weaker singer would have nowhere to hide their flaws, but Bramhall's vocals easily meet every challenge. The tempo stays on the slow side for another heartfelt narration of a love that'll need more work to survive on "The Night." I'll admit I'm slightly confused by this particular song, which sort of meanders interestingly through soft soul and some big-sounding choruses but then pulls even further back with some extended "la la" vocals near the end.
The collection finishes strong on the final three tracks. Diving back into a hypnotic drone that reminds me of the opening track, "Parvanah" is an interesting exploration. The tune rides on a slithery and snaky rhythm that takes its time getting you where it knows you want, and need, to go. The tempo remains steadily slow-paced on the more conventional sounding "Consciousness" but it still managed to get "out there" into the realms of late-Beatles-esque psychedelia by the time it fades out at just the right moment.
On the closing track, "Going Going Gone" (Bob Dylan), Bramhall makes one final serious stab at your heartstrings and succeeds completely with an assist from the Tedeschi Trucks Band on this gospel-tinged wonder. The closing track proves to listeners one more time that, as far afield as he might go – sonically, rhythmically  and lyrically, his roots are solidly planted in the emotionally honesty of American and Americana music.
For more information on Shades by Doyle Bramhall II: