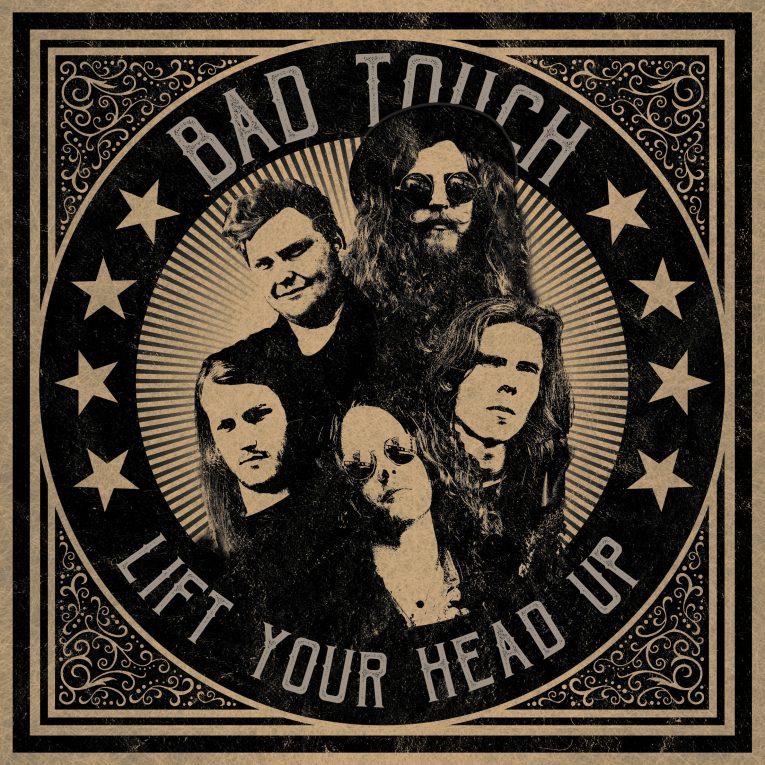 Bad Touch, one of the UK's hottest rock bands, release their official single, "Lift Your Head Up" to coincide with their new album release, Shake A Leg, out today October 5. The single was remixed for radio by Romesh Dodangoda and the official music video features Romesh's remix of the single. The music video was directed by Ciaran Paddy Fallon. Watch "Lift Your Head Up" below.
Bad Touch's third album, Shake A Leg, follows their 2016 album, Truth Be Told, featuring the single "99%." Shake A Leg takes a more personal and ambitious approach to songwriting and production due to the band's choice to write more spontaneously in the studio itself, which resulted in more emotional, in the moment performances. The album features 13 hand-picked songs that originate from a collective of all of the members' influences. "We wanted the album to embody songs that not only sounded fresh and exciting, but also communicated lyrics that meant something to us on a personal level that our fans could identify with," says guitarist Rob Glendinning.
Bad Touch is made up of Stevie Westwood on vocals, Rob Glendinning on lead guitar, Daniel 'Seeks' Seekings on guitar and vocals, Michael Bailey on bass, and George Drewry on drums and vocals. The concept behind the making of their new album represents the band's relentless touring schedule.
Known by fans and critics alike as a busy and hardworking band, Bad Touch are looking forward to performing tracks from Shake A Leg when they tour the UK in October and November.
Rock and Blues Muse reviewed
Shake A Leg
by Bad Touch. For the review
see here
.
For more information on Shake A Leg by Bad Touch and their current tour: