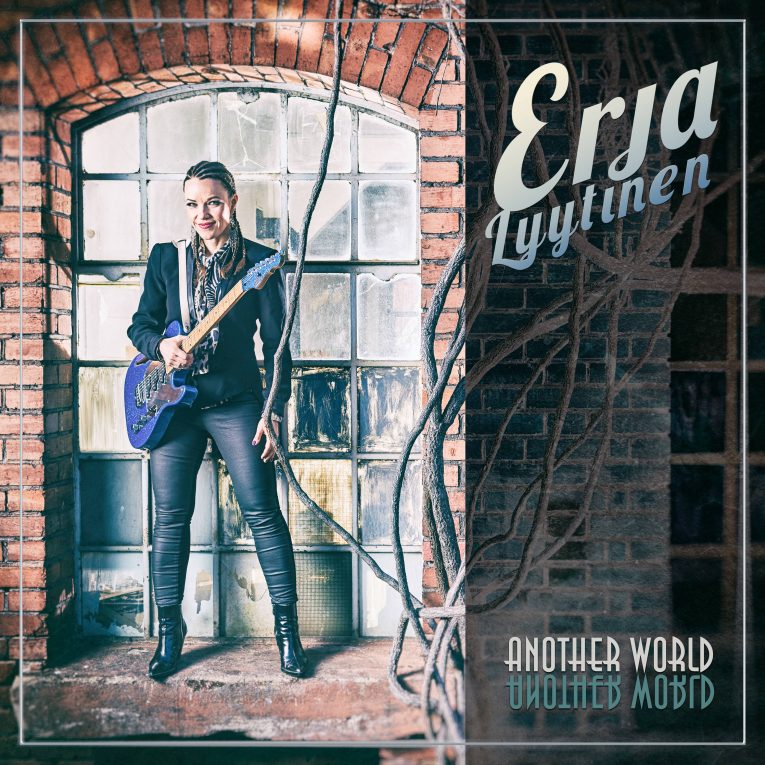 European Blues Award winner, Finnish vocalist, guitarist and songwriter, Erja Lyytinen releases a new single, "Another World" from her upcoming studio album to be released early 2019. Self-released on Erja's own label, Tuohi Records, it's the second single to follow, "Without You", also from the same album.
With ten studio albums and two live albums to her name, plus awards for Best Guitarist, Best Artist, Best European Blues Album, Lyytinen  is known as "the Finnish slide goddess." Rooted in both traditional and modern blues, she blends styles like jazz, pop, soul and rock into a sound all her own. Upon discovering Lyytinen's music, Sonny Landreth remarked, "I sure enjoyed her guitar skills. She's obviously made a name for herself. Things are going well fo her and for good reason."
Her new single, "Another World" describes a fictional love story in a parallel universe. Written and composed by Erja Lyytinen herself, the song was recorded in Finland, mixed by Chris Bell in Austin, Texas, and mastered by Gavin Lurssen in Los Angeles.
The video was made by Darknoise Productions, who have also worked with Erja on her previous music videos ("Stolen Hearts" and "24 Angels"). Lost in the world of dystopia a woman is imagining living her perfect life on another planet. There is a parallel universe free of pollution and darkness, a fantasy world that has not been damaged by modern technology, but has beauty, love and nature.
"The song has a lot of meanings," says Erja. "First of all, it is a love story. It´s a dream about loving somebody in another dimension, because it´s not possible in this world. I have always loved sci-fi movies, so I wanted to add something extraterrestrial and supernatural to the video, too.  Also, it is pointing at how important it is for us to be aware of environmental aspects. Do we need to find another planet someday to be able to breathe? All this has been wrapped together by these two worlds happening at the same time, and how in the end it is important that we as lovers, and as a human race, could survive."
Erja continues: "We added big guitars on the track and it has a guitar solo inspired of blues rock – guitarists such as Eric Gales and Jimi Hendrix. The melodic 80's rock music was also a source of inspiration while writing the song. Heart is one of my all-time favorite rock bands, and when performing their hit song "Alone" on Stars Stars on National TV last year, it kind of brought me back to that music style."
"Another World" kicks off her upcoming UK tour on Tuesday November 6th at London's Borderline. Order the song from iTunes, Spotify, Apple Music, Deezer and Google Play via this link
https://oceans.lnk.to/sQYHA
For more information on Erja Lyytinen:
Website: http://www.erjalyytinen.com
Tour http://www.erjalyytinen.com/tour/
Facebook https://www.facebook.com/erjalyytinen/