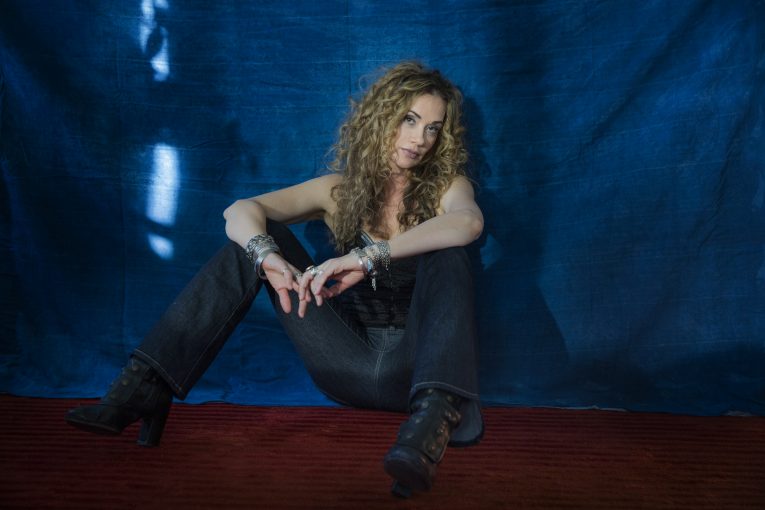 We are pleased to premiere the new video "Sedative" by blues-rock singer-songwriter, Dana Fuchs, from her new album, Love Lives On, released earlier in the summer.
The fiercely talented Fuchs has been putting out music for the last decade and her powerful album Love Lives On feels like a kind of arrival. A mix of blues, roots music, R&B and soul, this "fearless New Yorker has always broken the boundaries in the pursuit of art and truth."
Called one of the greatest singers in blues, rock or any other genre, Fuchs bares her spiritual soul in her songs.
About her song "Sedative" Dana Fuchs says, "The mind can be a torturous thing if we believe our thoughts to be anything more than just 'thoughts' created by the mind.  I wrote this song because I think the world is in the throes of anxiety and depression and we need to find a healthy way out.  A quick fix pill isn't always the answer. We need to become mindful."
Having just returned from a successful six week tour playing to packed houses in Denmark, Norway, Germany, the UK and then to Southern California, Dana Fuchs is excited to be appearing live on the Howard Stern Wrap Up Show at 11am on Halloween, October 31st. So tune in!
Watch the video " Sedative" here.
"An easy way to judge the caliber of any blues singer is to look at the company she keeps. In addition to guitarist and long-time collaborator Jon Diamond, Dana Fuchs has no trouble attracting the talents of in-demand session killers such as organist Charles Hodges, Stax bona-fided Steve Potts on drums, Jack Daley on bass and some additional keys by Glenn Patscha. Scott Sharrard is also on-board for some songwriting credits." Tom O'Conner, Rock and Blues Muse.
Dana is also an acclaimed actress having starred in the cult classic "Across the Universe" as well as the star in the acclaimed Off-Broadway production of Love Janis!
For Dana Fuchs upcoming tour dates see here https://www.danafuchs.com/tour-1/