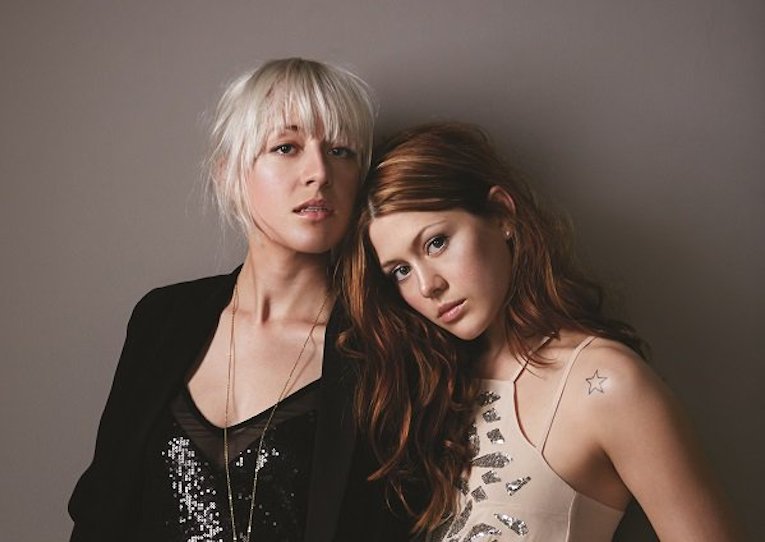 Our video of the Week is the brand new "Honey Honey" by the always inventive and talented, Larkin Poe. They aren't afraid to push boundaries and have the talent to do it. In anticipation of their upcoming album, Venom & Faith out Friday, Nov 9, 2108, we are excited to feature this brand new video.
Larkin Poe is an American roots rock blues band from Atlanta Georgia, fronted by sisters, Rebecca Lovell (lead vocals, electric and acoustic guitar, mandolin, piano) and Megan Lovell (harmony vocals, Lap steel, dobro) Larkin Poe have strong Southern harmonies, sizzling electric guitar and slide guitar riffs, and a unique blues-roots sound. They are badass musicians and we love it that they are women and their music is contemporary cool with  blues in the rearview mirror.
This video has a haunting roots rock sound with a melodic sound, meaningful lyrics and a marching percussion.
Check out "Honey Honey" here.
For our very recent  interview of Rebecca Lovell and Megan Lovell
read here.
The sister duo has three studio albums Kin, Reskinned, and Peach, and four EPs, Spring, Summer , Fall, Winter and Thick as Thieves.
For more info on Larkin Poe:
Website http://www.larkinpoe.com
Facebook https://www.facebook.com/larkinpoe/
Instagram https://www.instagram.com/larkinpoe/?hl=en