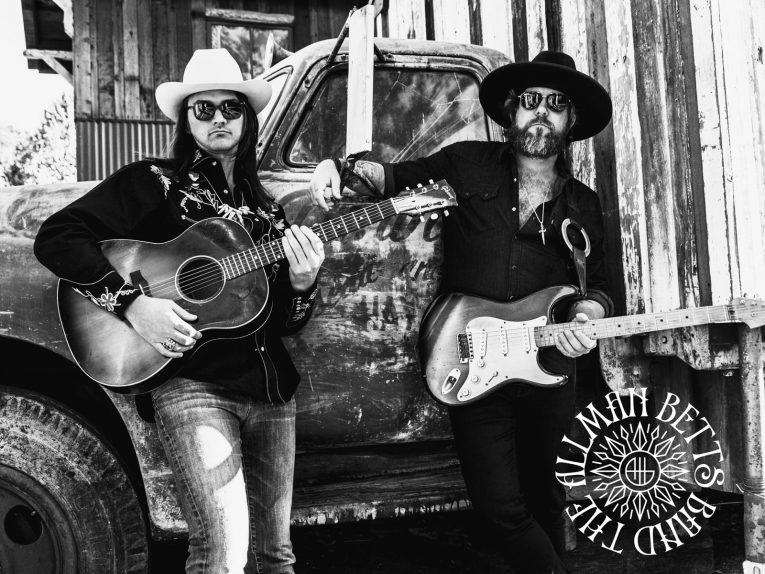 After a successful tour as the Devon Allman Project with special guest Duane Betts, the sons of Gregg Allman and Dickey Betts announce that they are joining forces to form The Allman Betts Band.
Starting in 2019 the two will release a new Allman Betts Band album and embark on a worldwide tour. Music and songs from their solo projects and Allman Brothers and Gregg Allman classic songs will be performed in honor of the 50thAnniversary of The Allman Brothers Band.
The new album by The Allman Betts Band will be released in Spring of 2019 and will be produced by Matt Ross-Spang (Jason Isbell, Margo Price, John Prine and Elvis Presley.) The record will also feature Chuck Leavell (former ABB keyboardist and current musical director of the Rolling Stones) and Peter Levin (Gregg Allman Band Hammond B3 player.)
The Allman Betts Band will include Devon Allman, Duane Betts, Berry Oakley Jr, Johnny Stachela on guitar and R. Scott Bryan and John Lum on percussion.
Before the launch of The Allman Betts Band you can find Devon Allman with Duane Betts on tour through late February 2019 as The Devon Allman Project. See here for tour dates.
For more information on The Allman Betts Band: