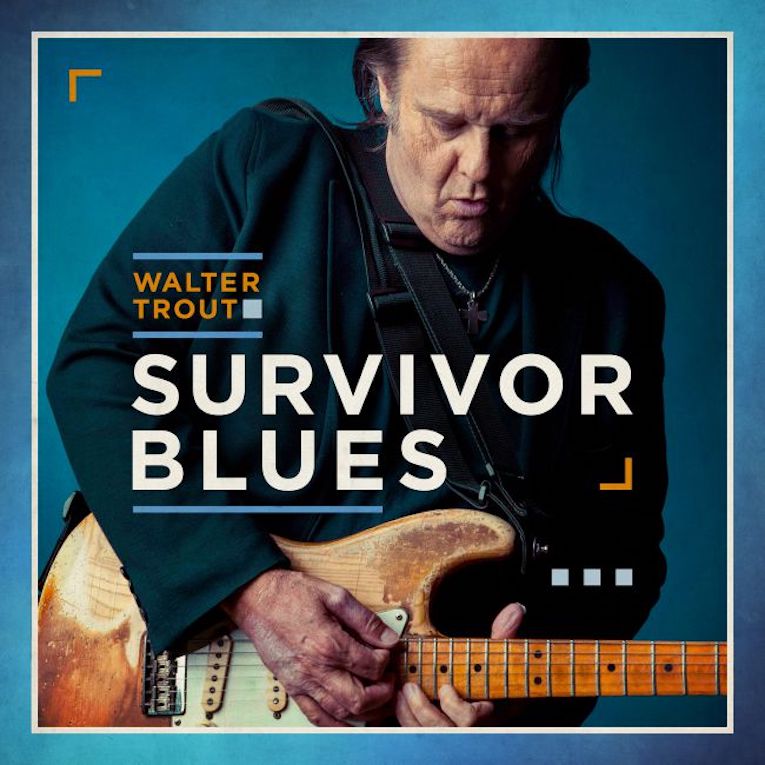 Blues master, Walter Trout announces that he'll release a new album, Survivor Blues on January 25, 2019 via Provogue/Mascot Label Group. The collection is of old and obscure blues songs with Trout's unmistakable take on each one, including a cover of the Jimmy Dawkins track, "Me, My Guitar And The Blues." Listen below.
Trout said, "I'm riding in my car sometimes, and I've got a blues station on, and here's another band doing, "Got My Mojo Workin'. And there's a little voice in me that says, 'Does the world need another version of that song?' So I came up with an idea. I didn't want to do 'Stormy Monday' or 'Messing with the Kid.' I didn't want to do the Blues greatest hits. I wanted to do old obscure songs that have hardly been covered. And that's how Survivor Blues started."
Survivor Blues will be released worldwide on CD, Double vinyl, download and streaming services.
Walter Trout Survivor Blues Track Listing:
Me, My Guitar And The Blues
Be Careful How You Vote
Woman Don't Lie (feat. Sugaray Rayford)
Sadie
Please Love Me
Nature's Disappearing
Red Sun
Something Inside Of Me
It Takes time
Out Of Bad Luck
Goin' Down To the River (feat. Robby Krieger)
God's Word
Pre-order of Survivor Blues includes a free poster in the Mascot Provogue store see here.
For more information on Walter Trout and Survivor Blues:
Also be on the lookout for Walter Trout on the Rockin' The Blues Tour 2019 that also includes Jonny Lang and Kris Barras. http://rockintheblues.com