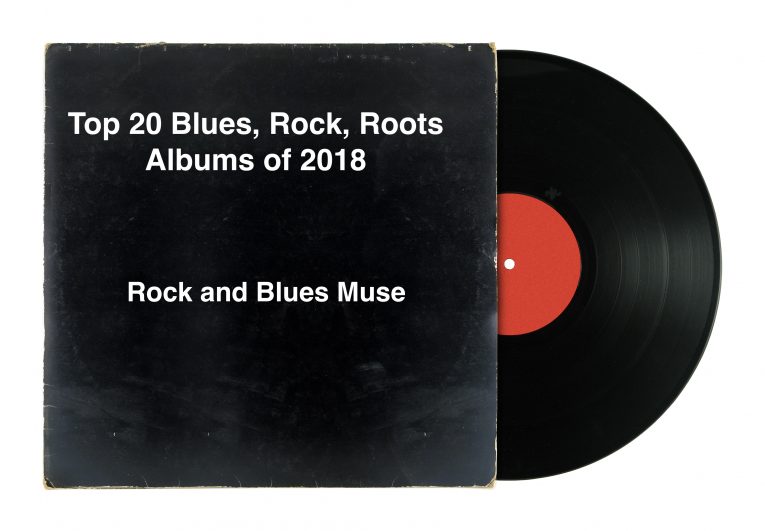 This year brought many outstanding blues, rock and roots albums. We're so fortunate that there are so many talented artists who are releasing such good music. These 2018 releases are an inspiration and each one is chosen for its musicianship, songs and overall quality. It was difficult to choose and if a favorite album didn't make it on the list, it's just because we had to make decisions somewhere. This is a list of some of our top favorites and they are in no particular order.
We polled our staff and our readers for our Top 20 Blues, Rock, Roots Albums of 2018. We chose one live record, even given the obvious challenges of including a live album in a list like this. We included it because we think it is too good to leave out. The albums are listed in no particular order.
If you have doubts about the staying power of blues, blues-rock, rock and roots music, these top 20 albums of 2018 will inspire faith in their longevity. Rock on!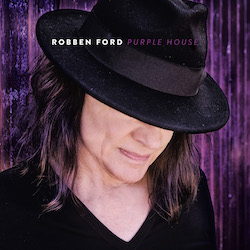 Robben Ford, Purple House
Released in October via earMusic, Robben Ford, a five-time Grammy nominee, guitar master, virtuoso with groove, nailed it on this album with a fresh approach to production, emphasis on songwriting and exquisite musicianship. All nine tracks are catchy, contemporary blues, R&B, jazz and rock, with strong soulful vocals courtesy of Ford, in addition to dazzling and soulful guitar work. The emphasis here is on great songs. All nine make up a stellar album that was co-produced by Ford and Grammy-winning producer, Casey Wasner. Shemekia Copeland and Travis McCready are guest vocalists on a couple of tracks. When you get this kind of musicianship, combined with stellar tracks, thoughtful lyrics, a tight band and soulful vocals, it's not unlike a great novel you just can't put down.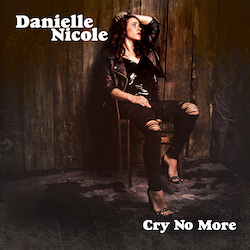 Danielle Nicole, Cry No More
Released in February via Concord Records, Danielle Nicole is a superb vocalist, songwriter and bassist who created an album with awe-inspiring blues, R&B and soul tracks. Nicole's vocals are some of the best we've heard in a long time. The album boasts top shelf musicianship and terrific songs, one of which was offered to Nicole by Bill Withers. Kenny Wayne Shepherd guests on the album as does Luther Dickinson, Walter Trout Sonny Landreth and more. Producer Tony Braunagel (Taj Mahal, Bonnie Raitt) together with Nicole, wrote 9 out of 14 songs. Nicole was the first woman to win The Blues Foundation's 2014 Blues Music Award for Best Instrumentalist-bass.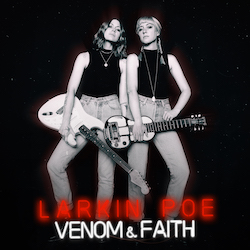 Larkin Poe, Venom & Faith
Venom & Faith by Larkin Poe released in November is their fourth album and yet another testament to Rebecca and Megan Lovell's innovation and talent as artists. With their own brand of  blues roots-rock, this sister duo honor their Southern history and hurl it into the present. This album is a modern interpretation of traditional blues. Multi-instrumentalists, singer-songwriters, Larkin Poe offers powerhouse vocals, seamless harmonies, guitar and lap steel, and downright unique elements to their raw and rootsy  sound on this collection of 10 originals and covers. They are as authentic as they come. Venom & Faith is a follow up to their critically acclaimed album, Peach, which was nominated for a Blues Music Award.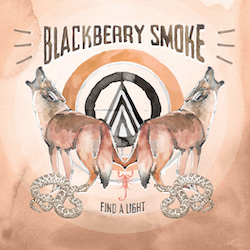 Blackberry Smoke, Find A Light
Featuring 13 new songs written/co-written by frontman, singer and guitarist Charlie Starr, this record released by Blackberry Smoke in April via 3 Legged Records will remind you why Southern rock resonates so deeply with rock fans with no end in sight. The band draws from their country roots for inspiration for this smoking record with great songs and top quality songwriting. The rocking heart of Blackberry Smoke shows itself on a number of tunes, complete with acoustic and rock flourishes. Blackberry Smoke teamed up with Robert Randolph on one of the tunes and the result is a stomping rhythm with a gospel choir. Every song is strong on this album and includes additional guests, Amanda Shires and The Wood Brothers.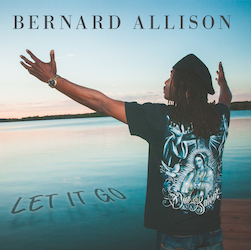 Bernard Allison, Let It Go
Let It Go kicked off the new year with a stellar album by the uber-talented guitarist, singer-songwriter, Bernard Allison, released in February via Ruf Records. Contemporary blues and blues-rock at its best, Bernard Allison (son of the late blues heavyweight Luther Allison,) put together a funky blues album that rocks. There's something for everyone on Let It Go with smoking guitar chops, soulful vocals, and funky blues rock fun. Outstanding musicianship is the name of the game on this album that was produced by the legendary Jim Gaines. Let It Go is an uplifting record with genre bending tunes, that Allison largely wrote himself, with the exception of two covers by his father. Let It Go is another impressive addition to this blues heavyweight's expansive collection of music.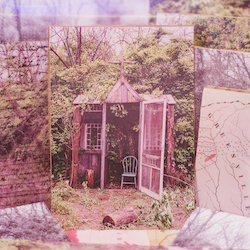 Marcus King Band, Carolina Confessions
Singer-songwriter and guitarist, Marcus King released a sensational album of blues, Southern rock, soul and R&B in October via Fantasy Records, produced by Grammy winner Dave Cobb. We've been featuring Marcus King for a while and for good reason. The phenomenal King is a gifted singer, songwriter and guitarist. The Marcus King Band fires on all cylinders on this album with the highest caliber of ensemble playing and memorable tunes. At the age of 22, MKB have written a classic. The 10 songs were written by King and one was co-written with Dan Auerback of the Black Keys.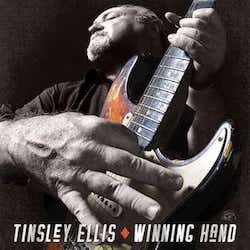 Tinsley Ellis, Winning Hand
Veteran bluesman and guitar hero, singer-songwriter Tinsley Ellis, released Winning Hand in January via Alligator Records. Produced by Ellis and Kevin McKendree (keyboardist,) Ellis created 10 songs of blistering blues, blues-rock and soulful ballads with melodic riffs and guitar virtuosity. With ten tracks, nine original, we chose this album not just for Ellis' mind-blowing talent but because the songs are well written and moving with passionate, soulful vocals and stinging guitar work. Winning Hand satisfies Ellis' goal of releasing five albums in five years and this marks his 19th and his return to Alligator Records. The album is a clear celebration.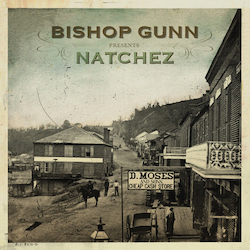 Bishop Gunn, Natchez
From Natchez Mississippi, Bishop Gunn makes its debut with one helluva rocking blues/southern rock album released in May via Farm2Turntable. With modern and unique, timeless songwriting of which careers are made, this is swampy Southern rock and blues done right. Bishop Gunn is the real deal. Lead singer, Travis McCready has a voice that many strive for. Produced by Grammy-winning producer Casey Wasner, the entire album is stellar, not just a grab bag of singles. This album took us by storm.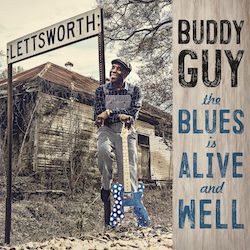 Buddy Guy, The Blues Is Alive And Well
The Blues Is Alive and Well by Buddy Guy released in June via the RCA/Silvertone label, produced by Grammy winner and drummer, Tom Hambridge. An outstanding album in every way, it is Guy's 18th studio album. Buddy Guy is a living blues legend who is known for his fiery guitar licks, outstanding vocals and his penchant for great storytelling. From soulful and bluesy to funky,  Buddy Guy plays lightning fast guitar solos (his calling card) and packs powerful emotion into his vocals on the 12 tracks. Keith Richards, Mick Jagger and Jeff Beck are among the stars who join the fun. With great songs co-written largely by Guy and Hambridge, this album is a must listen.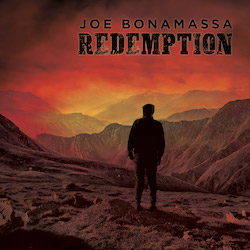 Joe Bonamassa, Redemption
The blues-rock giant and two-time Grammy nominated artist, Joe Bonamassa, celebrates his 26th year in music with his 13th album released in September via J&R Adventures. Redemption was inspired by a tumultuous period in Bonamassa's life and has distinct shades of dark and light by the renowned guitar virtuoso. With 12 original songs, there are upbeat shuffles to gothic Americana and rock with groove. In addition to a full horn section, the album features Bonamassa's strong songwriting, soulful vocals and impressive guitar chops. His touring band of legendary artists back him up—Reese Wynans on keys, Michael Rhodes on bass, Anton Fig on drums, Lee Thornburg on trumpet, Paulie Cerra on sax, and more.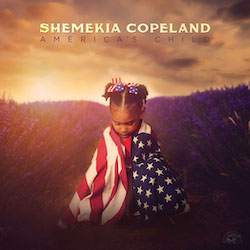 Shemekia Copeland, America's Child 
The reigning Queen of the Blues, three-time Grammy nominee and multiple Blues Music Awards winner, Shemekia Copeland released her album in August via Alligator Records, produced by Will Kimbrough. America's Child  features powerhouse and soulful vocals from Copeland who sings with conviction and passion. She is the daughter of Texas bluesman, Johnny Copeland. With 12 moving songs of blues, rock R&B and country, Shemekia offers a rootsy soul-shaking album with plenty of fierce commentary. And we like to hear artists taking a stand. There's also playfulness on the album and plenty of groove. The songs'  lyrics are rich with imagery. Steve Cropper, John Prine, Emmylou Harris, and Rhiannon Giddens, and others, guest on the album.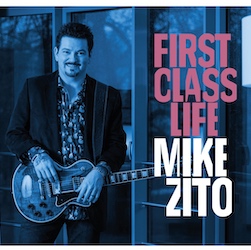 Mike Zito, First Class Life
Missouri born singer, songwriter, guitarist Mike Zito released First Class Life in May via Ruf Records. After rocking the rafters with his last album, Make Blues Not War, Mike Zito makes a triumphant return to his blues roots with First Class Life with nine originals and two covers. A consistently strong album from start to finish, Zito's songwriting reaches new heights, mixing in his trademark humor and keen observations on social issues. Zito's guitar chops shine on this album, as do his soulful vocals. On the title track, Zito expresses his thanks for having a "second chance at living a first class life."  Zito won the Rock Blues Artist of the Year from the Blues Foundation in 2018.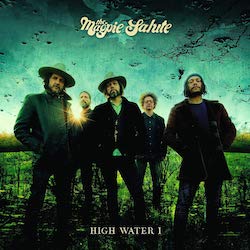 The Magpie Salute, High Water I
Rich Robinson keeps the spirit of the Black Crowes alive on this album by The Magpie Salute released in August via Mascot/Eagle Rock Entertainment. You'll hear an impressive collection of 12 original blues-rock tunes with harmonies, strong songwriting, and top shelf musicianship on the band's debut studio album. Produced by Rich Robinson himself, the album is blues, rock, and Americana and shifts smoothly and easily along a multitude musical styles. Given the years of experience these musicians have, the ensemble playing unsurprisingly is inspired and very tight, and John Hogg's vocals are a particular revelation, inspired and emotional without being overpowering.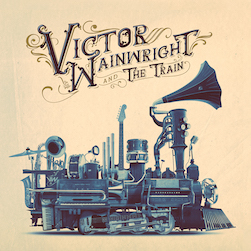 Victor Wainwright & The Train
Three-time winner of the Pinetop Perkins Award for Piano Player of the Year and winner of the BB King Entertainer and Band of the Year Award, Victor Wainwright now has a new award to add to his lengthy resume—Grammy nominee, thanks to this album. Released via Ruf Records in March, Wainwright and his new band put together an electrifying, feel-good record with plenty of heart and soul. The album is funky, it's rockin', it's bluesy roots music with genre-bending styles. The common thread throughout this expertly produced album is Wainwright's soulful, punchy, right-on-target vocals and world class piano chops. The record has the energy of a freight train, and it's artfully channeled by Wainwright and the band.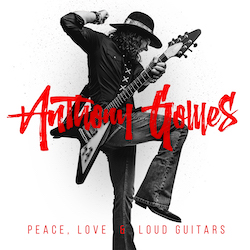 Anthony Gomes, Peace, Love & Loud Guitars
Master blues-rock guitarist, singer-songwriter Anthony Gomes released a high octane guitar-based blues record in October via Up 2 Zero and produced by Gomes and Peter Carson. With several blues awards to his name, Toronto-based Gomes has 20 years as a successful blues-rock artist. Peace Love & Loud Guitars rocks with fresh blues and blues-rock and a touch of gospel, blistering guitar licks and scorching vocals. All 12 stellar tracks are written by Gomes, including a moving tune that is an ode to BB King. Gomes is also an award-winning blues historian who possesses a deep understanding of the genre. The songs on the album stem from tradition but feature a very modern feel.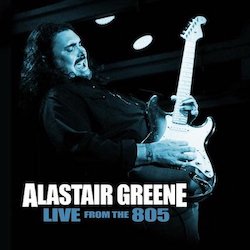 Alastair Greene, Live From the 805
Blues-rock guitarist, singer-songwriter Alastair Greene recorded a live performance in his native Southern California and released the two-disc set in August via Rip Cat Records and recorded by Sean McCue. Hot on the heels of his 2017 release, Dream Train, this album is so strong and the recording produced so seamlessly, we had to include it in our list. Guitar master Alastair Greene showcases his love of the blues and blues-rock on this stellar live album of 20 songs. This release showcases Greene's commitment to rocking blues after spending seven years as lead guitarist for The Alan Parsons Project. Greene showcases soulful vocals and outstanding guitar work (including slide.) It is a collection of powerful, stripped down music of mostly originals.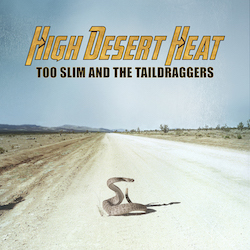 Too Slim and the Taildraggers, High Desert Heat
After landing six straight releases in the Top 10 Billboard Blues charts, legend Tim "Too Slim" Langford and his band, The Taildraggers show no mercy on their new album released in April via Vizztone Label Group in partnership with Underworld Records. Led by Too Slim/Tim Langford on lead vocals and guitars, this collection of nine lyrically strong songs and one hot cover, features contemporary blues-rock, Southern rock and straight up rock with an edge. Slide guitar master, passionate vocalist and composer, Langford has won multiple individual awards for best guitarist, best slide guitarist, and best songwriter. He and the band are in the Hall of Fame in several blues societies in the Northwest. This record rocks.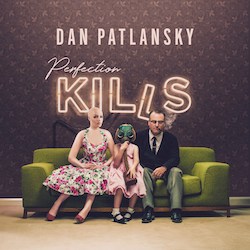 Dan Patlansky, Perfection Kills
Released in February, Perfection Kills is the ninth release from South African blues-rock guitar virtuoso, singer-songwriter, Dan Patlansky, and a follow-up to his highly successful 2016 album, Introvertigo. Perfection Kills proves that Patlansky is a guitar slayer, killer vocalist, and a sharpshooter behind the mixing console. He produced and released the album of 10 songs himself. With natural musicianship, smooth vocals, and intelligent songwriting, this album cements Patlansky's status as one of blues rock's most accomplished musicians. The album covers the spectrum of blues, from rocking numbers to slower, even tender blues tracks, showcasing Patlansky's versatility as an artist. From start to finish this album features strong songwriting and Patlansky's outstanding guitar chops.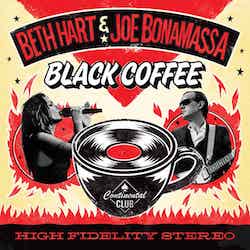 Beth Hart & Joe Bonamassa, Black Coffee
Recorded in just five days in Las Vegas, powerhouse singer-songwriter Beth Hart and blues-rock titan Joe Bonamassa teamed up for a scorching third album together, released in January via Mascot Label Group, produced by Kevin Shirley. Mastery and fearlessness shine on every single track of these 10 soul, blues, rock and R&B tunes. Complete with Hart's vocal raw power and emotional intensity and Bonamassa's masterful guitar work, this Grammy nominated duo created 10 covers that demonstrate their outstanding musical chemistry. A follow up to their last Grammy nominated album, Seesaw, Black Coffee features interesting and fresh interpretations of carefully selected standards. The duo is backed by Bonamassa's band of A-list musicians.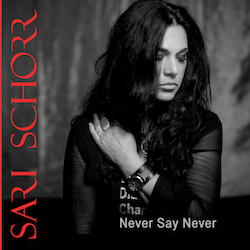 Sari Schorr, Never Say Never
Powerhouse vocalist Sari Schorr continues to turn heads with her second album, Never Say Never, issued in October on Manhaton Records, produced by Henning Gehrke. The record is a follow up to her 2016 album, A Force of Nature. New York based singer-songwriter Sari Schorr serves each of the 11 blues and rock tracks with authentic emotion and scorching vocals, including an impressive vocal range. Schorr rocks throughout the album with powerful, sultry and textured vocals and shows a softer side on a couple of numbers that pack quite an emotional wallop. With autobiographical tunes and some that address social issues, Schorr shows off a broad range of styles with 11 strong tracks, nine of which were co-written by Schorr, Gehrke and others. The record's musicianship is outstanding.