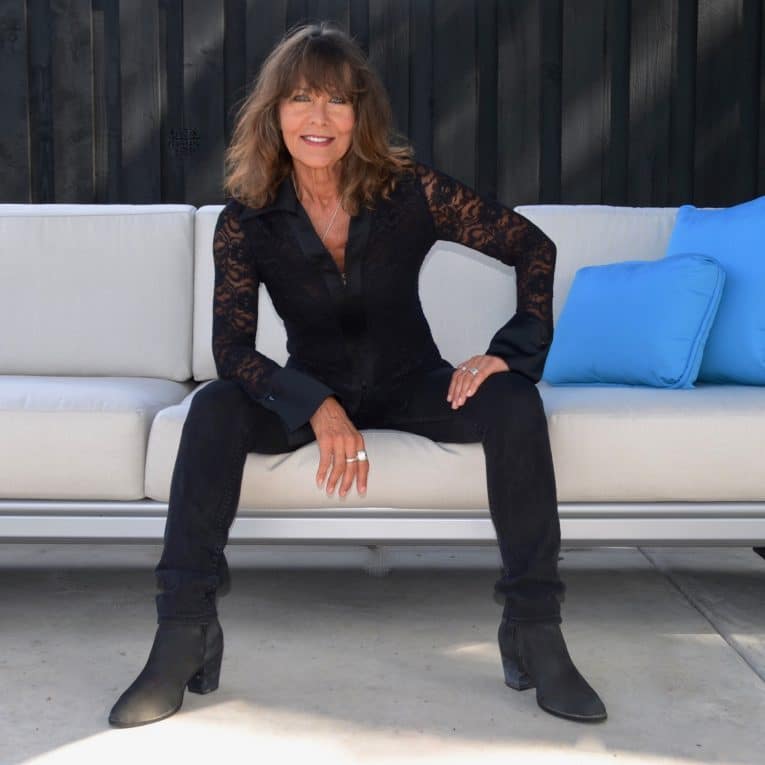 By Tom O'Connor
The recent release of Best of Live by Karen Lawrence and Blue By Nature via Hostel Records, is a welcome blast of original blues from a singular vocalist and a ready-rocking band. Re-mixed and re-engineered songs pulled from a previous live release are like the best fillet cuts from an impressive slab of beefy blues.
Lawrence's vocal prowess and unvarnished emotion have been well-known in the Blues community and beyond for quite some time and these tracks obviously caught her and the rest of the band in peak form and on an especially good night. Blue By Nature's powerful two-guitar attack, piloted by Rick Dufay and Fred Hostetler, manage to both compliment and push each other. The dynamics might sound downright dangerous at a few points, but you always know they're both rowing in the same direction. Of course, the guitarists have all that room to roam because the rhythm section of Dan Potruch on drums and Charlie Diaz on bass always has a keen eye on the compass and know exactly where the ship is sailing.
Karen and the boys bounce fast and hard out of the gate with "It's All About You," a rousing love song from a hard-lovin' woman who might, or might not be, fed up with the guy who isn't appreciating her many charms. The guitars of Dufay and Hostetler really shine and burn from start to finish on "Another Day, Another Mile," a burly, straight-ahead blues chugger that a forty mule team couldn't stop.
The smart money can bet that a singer known for her deeply emotive style isn't going to make you wait too long for the hard stuff, and on "Fun and Games" Lawrence let's you feel in full the pain of pure heartbreak. With her peerless voice she turns a simple tune into a big, towering bonfire of a torch song. Let yourself feel it, I dare ya. Always knowing when to change gears, Karen and the band follow that heart-stabber with the ballsy and swaggering "I Had It All Wrong," and those dual guitars, grooving deep in the pocket, sound all right to me. This all leads up to a sure-footed album stand-out; "You Got Me Workin'. Ignited by Dufray's ass-kicking slide work this song fearlessly plays with time, tone and tempo in a way that only happens when everyone in a band has each other's back. There's room for everyone to make their statement on this tune, and they do. The mindmeld groove continues, but with a much more playful bounce both sonically and vocally, on the sly "You Got A Way About You." When Lawrence chirps "I don't wanna wake up!" you won't want to either.
Coming from somewhere out of space and time, the surprising "It's Been So Long" starts with an almost psychedelic 'tick tock' of guitar strings but soon morphs into a swivel-hipped groove that sounds equal parts Santana deep cut and James Bond Movie theme song. Album closer "I'll Get Along Alright" hews a little closer to the band's usual centerline, and that is always a good way to go out. This grinning and growling blues workout let's you hear the band at their most playful and connected best, as they play a bit fast-and-loose with each other. As always, Lawrence's voice plays like an instrument itself, always adding more color to a phrase that most would dare attempt and makes it sound as natural as breathing.
This collection is a great example of what a little additional polishing and tightening can accomplish. It can turn already great songs and performances into gleaming little gems that are perhaps a little more noticeable and radio-friendly. Smart move I think, since this is the sort of thing the world needs to hear more of.
For more information on Best of Live by Karen Lawrence and Blue By Nature: