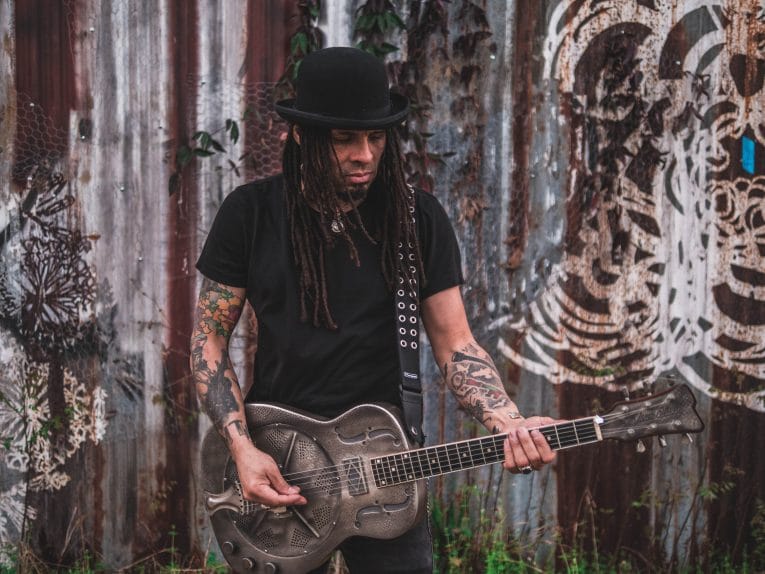 Our featured video is "While You Was Gone" by genre defying and acclaimed guitarist Eric McFadden from his latest album, Pain By Numbers on Whiskey Bayou Records (Tab Benoit.) It's dark and edgy in theme, but we liked it for its overall artiness, and of course McFadden's guitar playing, singing and the song. It's raw blues-rock and we like to spice things up every now and then.
Nominated for "Best Rock Artist" by L.A. Music Critic Awards in 2018, McFadden packs a lot of power into a few moments of this video.
Encompassing three decades of recording and performing live, McFadden has created his own original style. His music is dirty blues-rock in a break-all-the rules way. This brings unleashed passion to his songwriting, guitar playing and his creative Pain By Numbers journey.
Guitar Player Magazine writes, "If San Francisco is home to anyone approaching the abilities of a modern Jimi Hendrix, it's Eric McFadden." Produced by famed musician Tab Benoit, Pain By Numbers is twelve tracks of dark gospel, compelling rock, and dirty blues. McFadden enlists renowned musicians on the album such as bassist Doug Wimbish (rock band Living Colour) drummer Terence Higgins (Warren Haynes) and Tab Benoit on Keyboards. Pain By Numbers represents an artist exposing his own vulnerability with unmatched expression, style and delivery and above all, originality.
McFadden is a member of the supergroup, T.E.N., alongside Thomas Pridgen (Mars Volta) and Norwood Fisher (Fishbone). Eric has also collaborated with Fishbone front man, Angelo Moore and Queen delphine on a project called Tasty Face. In the past, McFadden toured extensively with the Eric McFadden Trio (EMT), which featured bass phenom James Whiton (Tom Waits) and the great Paulo Baldi (Cake, Les Claypool). Eric was also a member of the all-star band, Stockholm Syndrome, which included notable players such as Dave Schools (Widespread Panic), Jerry Joseph (Jack Mormons), Wally Ingram (Sheryl Crow) and Danny Louis (Govt. Mule).
Eric McFadden is currently on tour. See here
For more information on Eric McFadden: