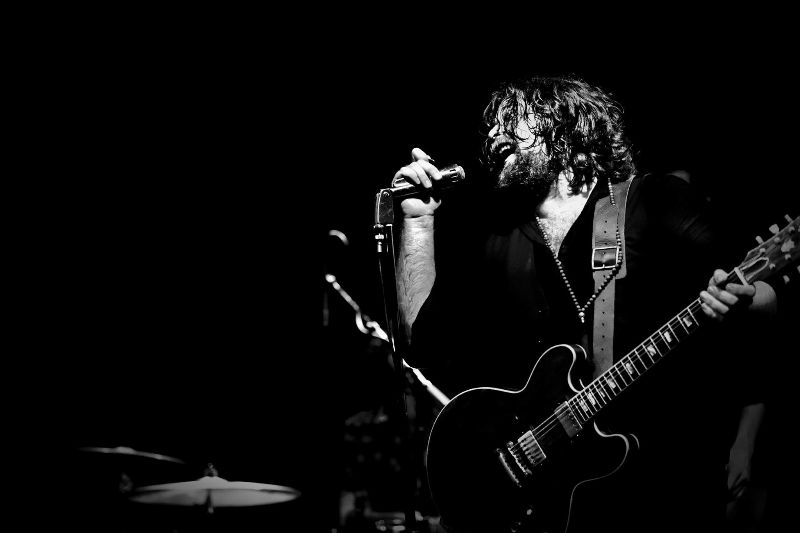 Our pick for Video of the Week is JD Simo's "You Need Love" from his upcoming album, Off At 11, out March 1, 2019. Acclaimed guitarist/vocalist JD Simo channels classic sounds from acid rock, traditional blues, folk and soul to free form jazz, and reinvigorates them into a kaleidoscope of sound for a new generation of music lovers.
"You Need Love" offers a taste of JD Simo's influences, including Jimi Hendrix Experience, Captain Beefheart, Miles Davis and the Allman Brothers, to blues guitarists such as Lightnin' Hopkins and BB King. JD Simo explains, "There's an underlying theme of love that permeates the album. Both outward love but also inner self love. These days, everything is so heavy, but I just want to point out some joy, love and deep passion; in this world, we all share that spirit. Off At 11 does that."
On OFF AT 11, one can almost touch the ghosts of the brilliant, wounded masters of the blues who have shaped and guided his art and craft.  JD Simo's brand of blues is like the surge of sound from a classic car, say a Chevy V-8. It starts with a roar, then a rumble. Then a low, throaty hum. The explosion of the gas in the cylinders are like emotional triggers – liberating, visceral. Intense.
JD Simo has channeled life experience into a conversation about life experience. "There isn't a single way to express the blues, thank God," he chuckles. "You can be joyful or plaintive, all in the same song. And there are always two sides of me when I play, because I'm eternally obsessed with both. There's my love for obscure black music from the Forties and Fifties, and how I choose to relate to them. There's also my trippy, psychedelic side, the possibilities that the Dead and the Allmans present. Or where John McLaughlin points me on Bitches Brew."
He elaborates, "The blues, it's grown folks music. The blues is not for kids. Blues to me, it's an art form. It's not supposed to be flashy. And that fools a lot of people."
Produced by JD Simo in association with his co-manager Michael Caplan, OFF AT 11 consists of 8 tracks that are laid out on the record like a musical journey through gifted guitar playing and singing, incredible rhythm section arrangements and lyrics that convey that "all the feels" momentum.
JD Simo will be embarking on a US tour in early 2019 before European dates throughout the spring.
For more information about JD Simo and Off At 11: