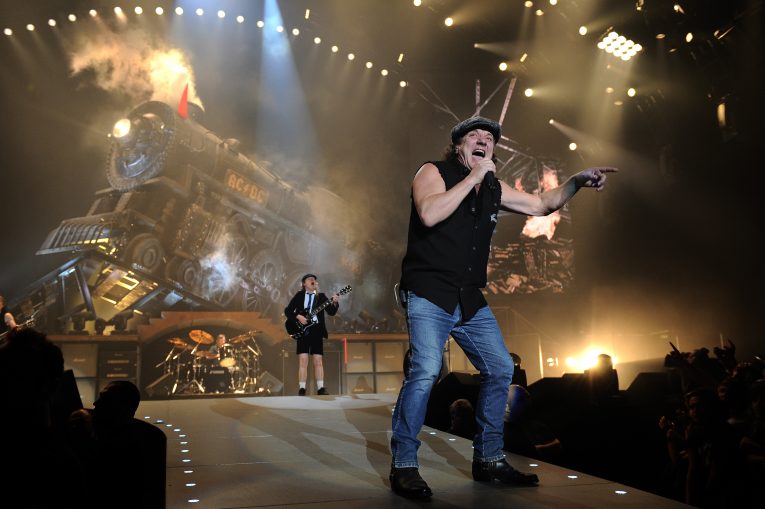 US Radio host Eddie Trunk reported that the new AC/DC album is done and features recordings by the late Malcolm Young. Trunk recently discussed AC/DC's recording with a listener on SiriusXM Volume, stating that a very reliable source had updated him on the band and that they went to Canada to record it. Trunk then went on to confirm the speculation that Malcolm Young's riffs will be on the album and refers to it as a tribute to the guitarist. Apparently Malcolm had music recorded that they worked from.
Trunk also said that AC/DC doesn't know when or how the record will come out.
Previously reported, the band Terrorizer said they ran into Brian Johnson at an airport in Florida and asked him about the rumors of him being on the new AC/DC album and he said, "Yes, and that he is "sick of denying it."
Listen to Eddie Trunk on Trunk Nation about the new AC/DC album below.
Recent news reported that Brian Johnson is supposedly back in AC/DC. Recent rumors of Brian's involvement with AC/DC have been circulating for several months, ever since he and drummer Phil Rudd, and guitarists Angus Young and Stevie Young were photographed outside Vancouver's Warehouse Studios. The rumor claimed that AC/DC was in the process of making another album. Online reports point to Angus Young dedicating the new AC/DC album to his late brother.
Brian Johnson was forced to leave the AC/DC tour more than two years ago due to hearing loss. He was replaced by Axl Rose.