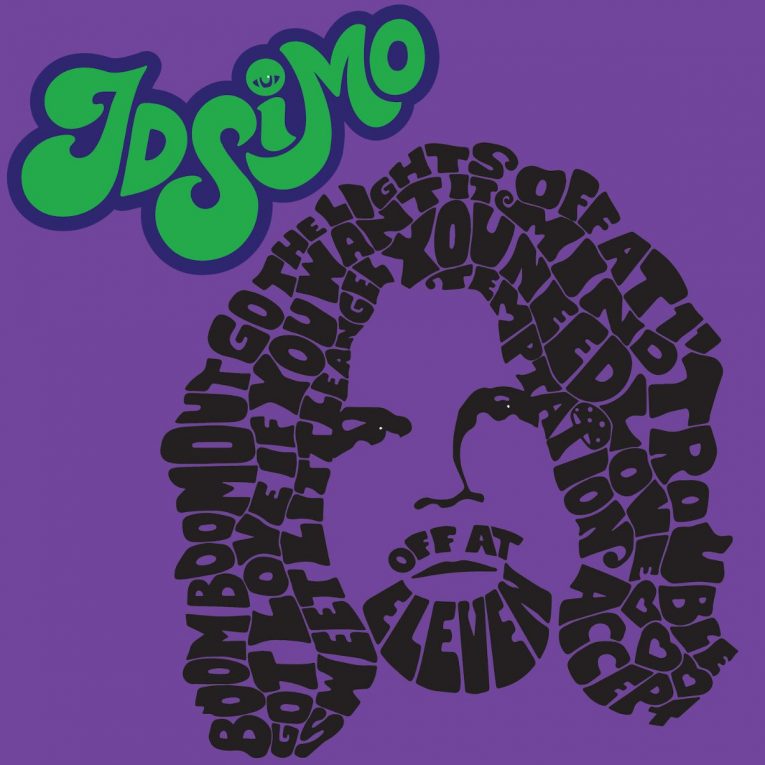 By Mike O'Cull
Guitarist/vocalist JD Simo has received a lot of well-deserved glory as of late for his soulful and energetic take on Second Generation blues/rock. Simo's sound is based in the spirit of the late 60s but infused with the intensity of a rising star of today. His first solo album, Off At 11, out March 1, 2019, skillfully blends classic blues, rock, and psychedelic influences into songs and performances that are the equal of his inspirations. JD Simo stands on the shoulders of giants and takes his art to a whole new level. He has the grit and groove of Stevie Ray Vaughn at his best but folds in the improvisational spaciousness of the Dead, Allmans, and Butterfield's East-West. The end result feels like a new giant walking the Earth in our present moment.
Off At 11 is only eight songs total but JD Simo demonstrates a masterful command of tone and phrasing on each one. His solos are duets with the open air and he never goes over the edge into the getting-paid-by-the-note power wanking that often occurs when blues and rock guitar collide. Instead, Simo has that Miles-type thing where the only notes he plays are the right ones and the silence between them matters more than the pitches themselves. This is still rock music but it's the kind that hypnotizes, not the kind that attacks.
The set opens with a slow and heavy trip through Little Walter's "Boom Boom Out Go The Lights." Simo's tone and vocals reveal the true threat of the lyrics in a dramatic way that's much more pent-up than the party-down Pat Travers' version most people are used to hearing. It's evident from the first bar that this isn't the typical power trio record. The title track, "Off At 11," is up next and immediately launches into a full-on space jam situation that leaves the pentatonic boundaries of the blues behind, crashes through the Allman Brothers, and winds up hanging out in a bar somewhere with Jerry Garcia, John McLaughlin, and early Zeppelin. It's the kind of cut that can only go down live and JD Simo, drummer Adam Abrashoff, and bassist Andraleia Buch delver it like flowing water. The three players make an able, flexible improvisational unit that's a pleasure to behold.
"You Need Love" is the single and mixes Yardbirds-esque British blues with the freewheeling jam aesthetic before spiraling off into something that sounds like
ZZ Top
if they'd been hippies as well as hell raisers. Covers of "Got Love If You Want It" and "Sweet Little Angel" are also included and both have merit, especially the latter, where Simo's reverb-drenched tone and sense of dynamics would make the Blues Boy, himself, proud. The final cut, "Accept," is almost 17 minutes of ebbing and flowing psychedelic blues/rock that crashes like waves on a rocky shore and again displays the intuitive chemistry shared by these three musicians.
You might not have heard JD Simo before and that's cool; every career takes time to build. Rest assured, however, that you'll be hearing a lot more about him as Off At 11 makes its way through the world and the band keeps playing the incendiary live gigs it's already known for. Simo's turned heads opening for Blackberry Smoke, The Gregg Allman Band, Warren Haynes, Tommy Emmanuel and others. The band has also played Bonnaroo, Warren Haynes'  Christmas Jam and Mountain Jam since forming in 2010 to rave reviews. Simo is a large talent and is just beginning to show us what he can do under his own name. Where he goes from here is anybody's guess but Off At 11 is an impressive start to JD Simo's life as a bandleader and solo artist. Stick around for more fireworks yet to come.
For more information about Off at 11 by JD Simo: