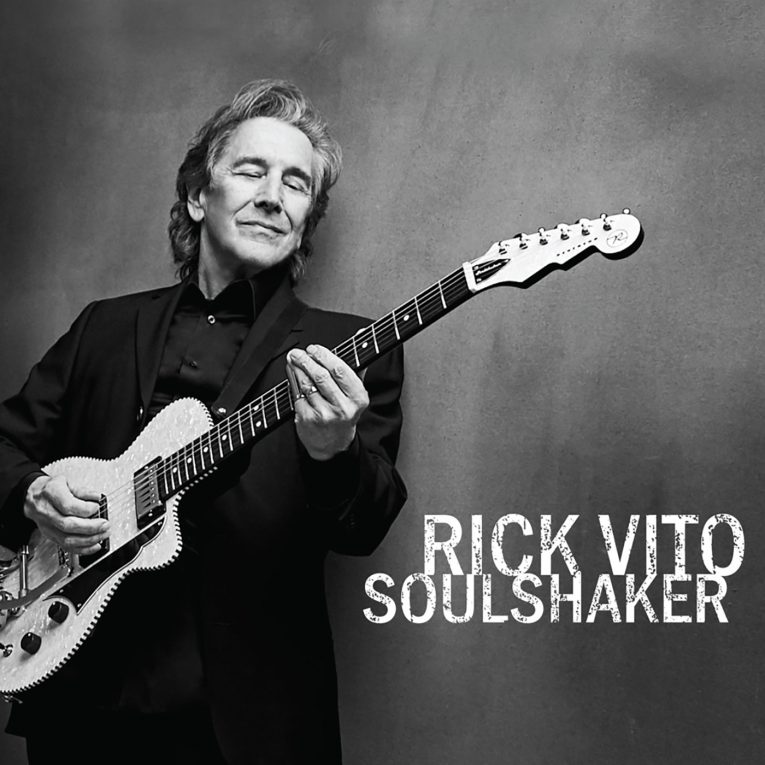 We are pleased to premiere the song "She's Just Too Fine" by Rick Vito off his upcoming album, Soulshaker, out April 5, 2019 via the Vizztone Label Group. Rick Vito is considered one of the most elite, widely recorded  guitarists of our time.
"Rick Vito's guitar playing slays me…as cool and sharp as a Cadillac tail fin!"  BONNIE RAITT
"…A master of the instrument, finally getting the attention he deserves." JOHN MAYALL
"My favorite Blues guitarist and vocalist… the real deal." STEVE MILLER
Grammy nominee Rick Vito has an unbelievably rich history in the music industry dating back to the 1970s, including work as a solo artist, producer, and as a band member with John Mayall, Bonnie Raitt, Bob Seger, and many other Blues, Country and Rock & Roll Hall of Famers.  He was an official member of Fleetwood Mac from 1987 to 1991, and front man for the Mick Fleetwood Blues Band.
His unique slide and lead guitar work has enriched the recordings and performances of such legendary artists as Roger McGuinn, Boz Scaggs, Dolly Parton, John Prine, Delbert McClinton, Roy Orbison, Jackson Browne, Hank Williams Jr., Todd Rundgren, and scores of others. He has appeared on hundreds of recordings, and his haunting slide guitar solo on Seger's "Like A Rock" has been heard by untold millions as the guitar voice on the Chevy Truck TV commercials which ran for a decade.
Listen to "She's Just Too Fine" below. 


Rick Vito is a Grammy nominee and winner of the Blues Music Award as a songwriter. That's just the tip of the iceberg – Rick's amazing story is still unfolding, including the recent release of the "Rick Vito Soulshaker" Signature model guitar from Reverend Guitars, and the upcoming album "Soulshaker" from the VizzTone Label Group.
For more information on Soulshaker and Rick Vito: