By Martine Ehrenclou
World Renowned, award-winning photographer Jérôme Brunet released Into The Light, a retrospective coffee table book that features incredible photographs of many music legends such as B.B. King, Eric Clapton, Slash, Tom Petty, Bruce Springsteen, Buddy Guy, Santana, Aretha Franklin, James Brown, U2, The Who, Pink Floyd, The Rolling Stones, and more. The book features a foreword by rock legend, Steve Miller.
Jérôme Brunet has shot a veritable who's who in the Blues, Rock, and Soul genres.
Brunet's photographs have been published internationally in some of the world's largest outlets including Vanity Fair, Rolling Stone, Time, Billboard, Popular Photography, Variety, Smithsonian, and The New York Times. In addition, he is the recipient of multiple Graphis, PDN, and International Photography awards.
Jérôme Brunet's love of music and of the musicians themselves shows up in each and very photograph in Into The Light. His photos are alive and evocative, capturing musical luminaries in moments that shed light on who they are or were as people. Each features a prominent aspect of a musician's personality, and in some cases their soul. A number of them are dramatic with musicians in action, and others reveal emotion in a way that touched me deeply. There are some shots taken from unique angles, and others dead center.
"I'm known to shoot what is referred to in French as shooting in 'contre-jour' or 'into the light,' where the camera is pointed directly toward a source of light," Brunet explains. "After twenty years into my journey as a music photographer I thought it was time to put my work 'Into The Light' and share this collection with music and art lovers everywhere."
Into The Light is a must-have for every rock and blues fan. Leafing through the pages, these breathtaking photographs will lure memories from the concerts you've seen and even conjure the music from the artists themselves.
Also included in Into The Light are photographs of Gregg Allman, Mavis Staples, Johnny Winter, Robert Cray, David Crosby, Neil Young, Jimmie Vaughan, Warren Haynes, Sharon Jones, Susan Tedeschi, Derek Trucks, Billy Gibbons, Joe Satriani, Eddie Van Halen, Gary Clark Jr. and many more.
Brunet says, "One of the first concerts I ever shot was back in 1994 at the Banlieues Bleues Festival in Paris. Headlining was none other than the legendary King of the Blues, B.B. King. As I snuck my way up to the front row next to the press, I realized I was beside noted Magnum photographer, Guy Le Querrec, who could tell I wasn't supposed to be there but just ended up giving me a big grin. B.B King finally showed up and my first black and white shots of the musical legend were born. Little did I know, that years later we'd meet up again and he'd be gracing the cover of my book."
Into The Light was funded in part by a successful Kickstarter campaign that raised over $30,000 and a portion of the proceeds from this book will go to the Pinetop Perkins Foundation, which provides encouragement and support for young people at the beginning of their musical career, and helps provide care and safety for elderly musicians at the twilight of their career.
Jérôme Brunet was born in southern France and raised in Ontario, Canada. His passion for music began at the age of four, when he started studying as a classical cellist before moving on to guitar. He studied photography in high school and completed a formal education in photography at the EFECT school of photography in Paris, France.
Signed copies of Into The Light (Deluxe and Regular Editions) are available at: www.IntoTheLight.photo
Here are a few photographs from Into The Light by Jérôme Brunet.
Enjoy.
Stunning photograph of Tom Petty.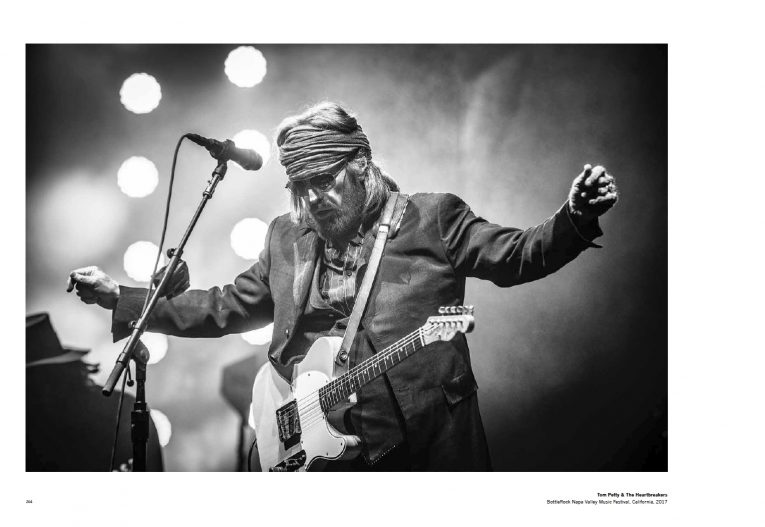 The photograph of Pinetop Perkins is one of my favorites.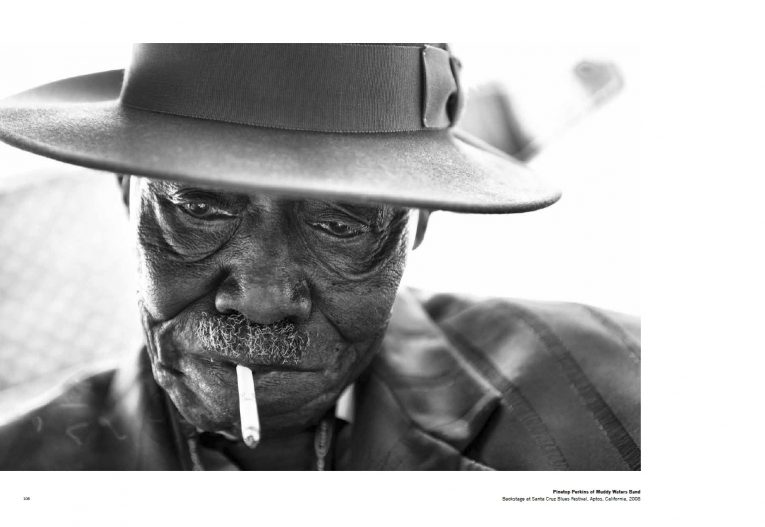 How about this one of Jack White.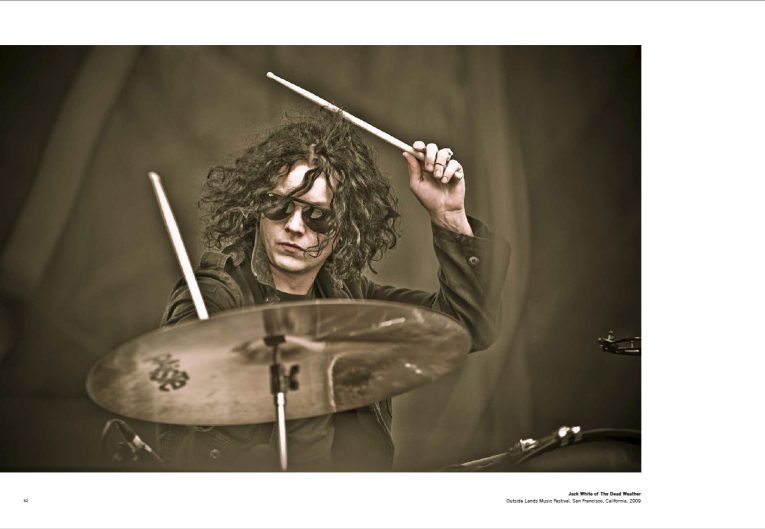 And this photograph of Roger Waters.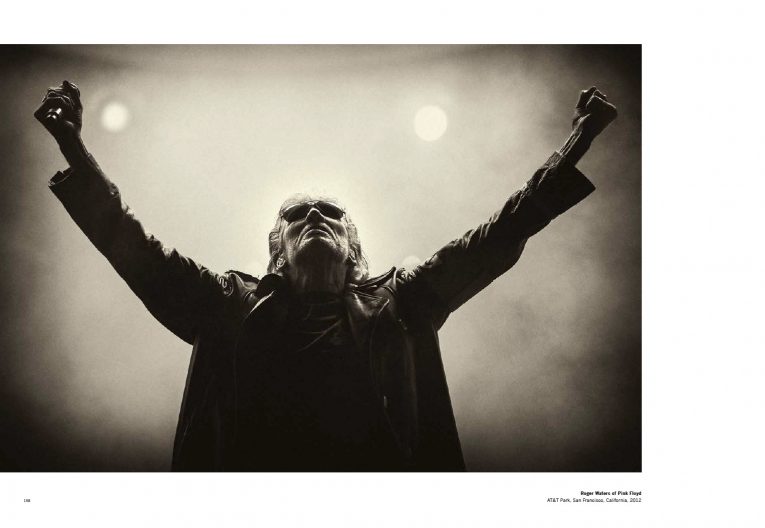 And these of Sharon Jones and Susan Tedeschi.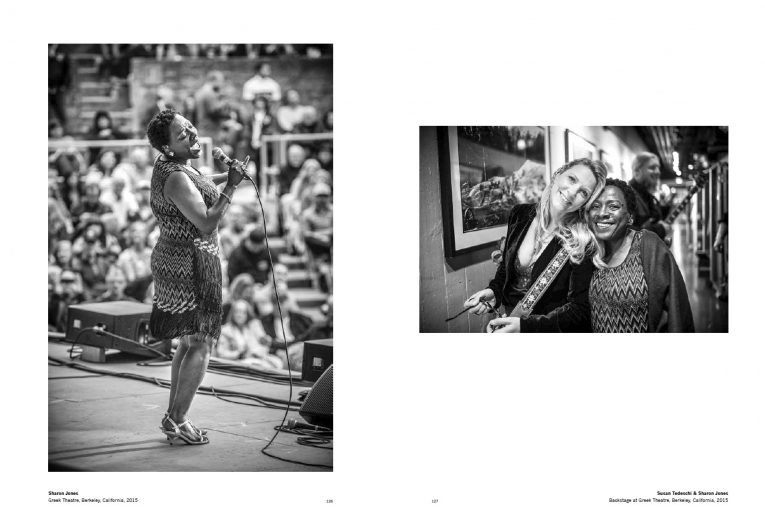 And this one of Slash.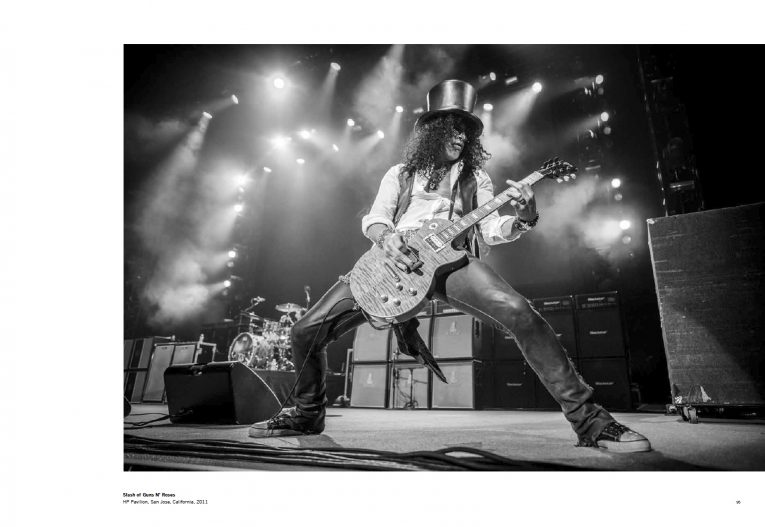 And of Gregg Allman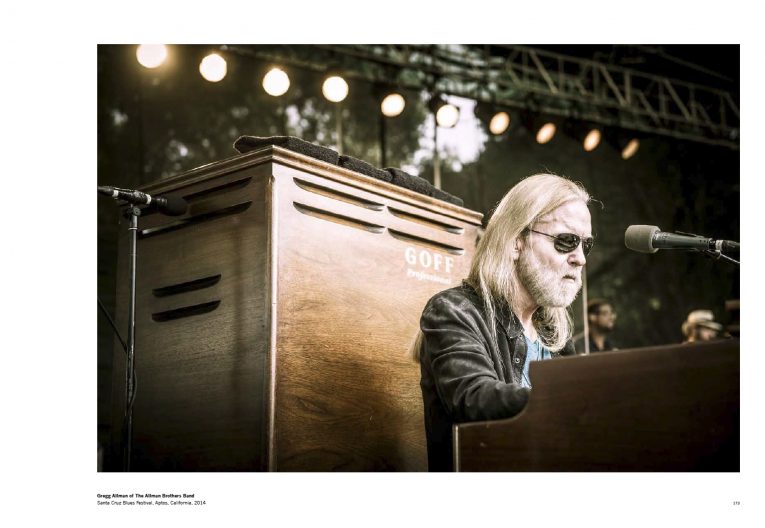 And of B.B. King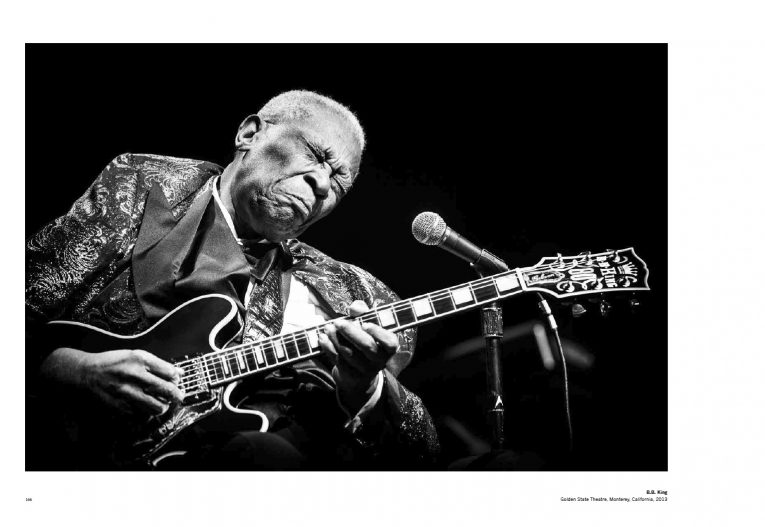 And this one of Derek Trucks.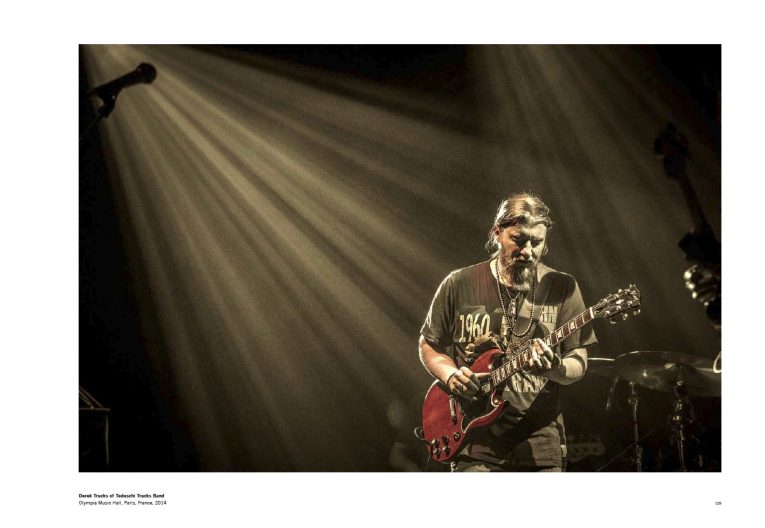 There are so many more dazzling, heartfelt and stunning photos. There are too many to feature here. We've all seen photography books but Into The Light is exceptional. There is beauty on every page.
Signed copies of Into The Light (Deluxe and Regular Editions) are available at: www.IntoTheLight.photo
For more information about Into the Light by Jérôme Brunet: