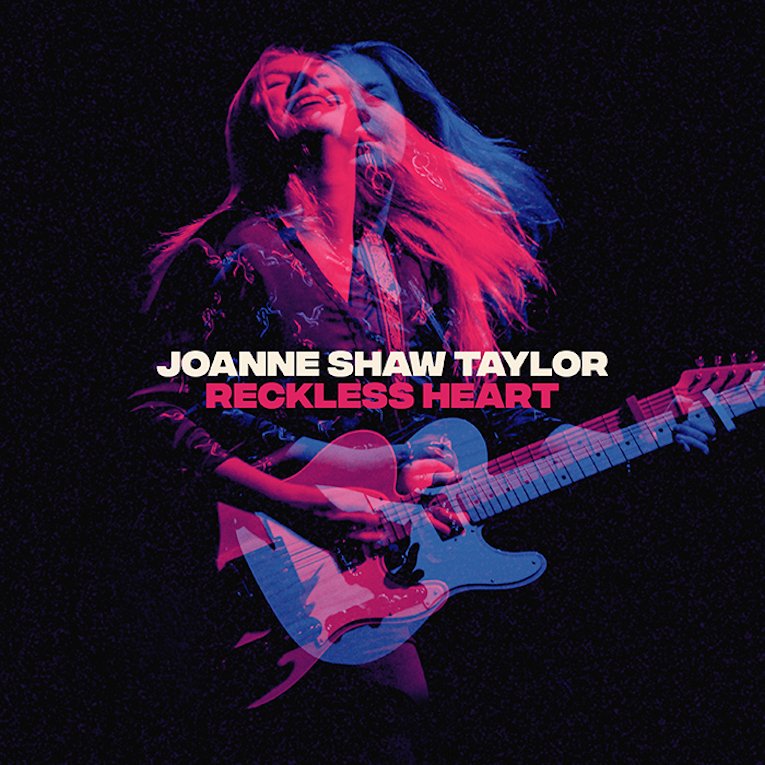 In case some of you were wondering about the release date for the highly anticipated sixth studio album, Reckless Heart, by powerhouse singer, songwriter and guitarist, Joanne Shaw Taylor, it's going to be released in the US on  Friday, May 17, 2019.
The album release will dovetail with Joanne Shaw Taylor's US tour with added shows in Chicago, Philadelphia, Boston, New York, Nashville, Atlanta and more.
Track Listing Reckless Heart
In the Mood
All My Love
The Best Thing
Bad Love
Creepin'
I've Been Loving You Too Long
Reckless Heart
Break My Heart Anyway
New 89
Jake's Boogie
I'm Only Lonely
Video of "Bad Love" from her album, Reckless Heart.

Joanne Shaw Taylor Tour Schedule here
May 17 – Rumba Cafe, Columbus OH | Tickets
May 18 – The Token Lounge, Westland MI | Tickets
May 20 – City Winery, Chicago IL | Tickets
May 21 – Kent Stage, Kent OH | Tickets
May 23 – World Cafe Live, Philadelphia PA | Tickets
May 25 – Narrows Center for the Arts, Fall River MA | Tickets
May 26 – City Winery, Boston MA | Tickets
May 28 – Iridium, New York NY | Tickets
May 30 – The Birchmere, Alexandria VA | Tickets
June 03 – City Winery, Nashville TN | Tickets
June 05 – City Winery, Atlanta GA | Tickets
July 13 – Lytham Festival, Lancashire UK | Tickets
July 20 – Sioux Falls Jazz Fest, Sioux Falls SD | Tickets
July 21 – The Dakota, Minneapolis, MN | Tickets
Aug 09 – Waukesha Rotary Blues Fest, Delafield, WI | Tickets
Aug 16-21 – Keeping the Blues Alive at Sea: Mediterranean | Tickets
Sept 5-8 – Big Blues Bender, Las Vegas NV | Tickets
Sept 13 – Pikes Peak Center, Colorado Springs CO | Tickets
Sept 14 – Telluride Blues & Brews, Telluride CO | Tickets

Joanne Shaw Taylor Website