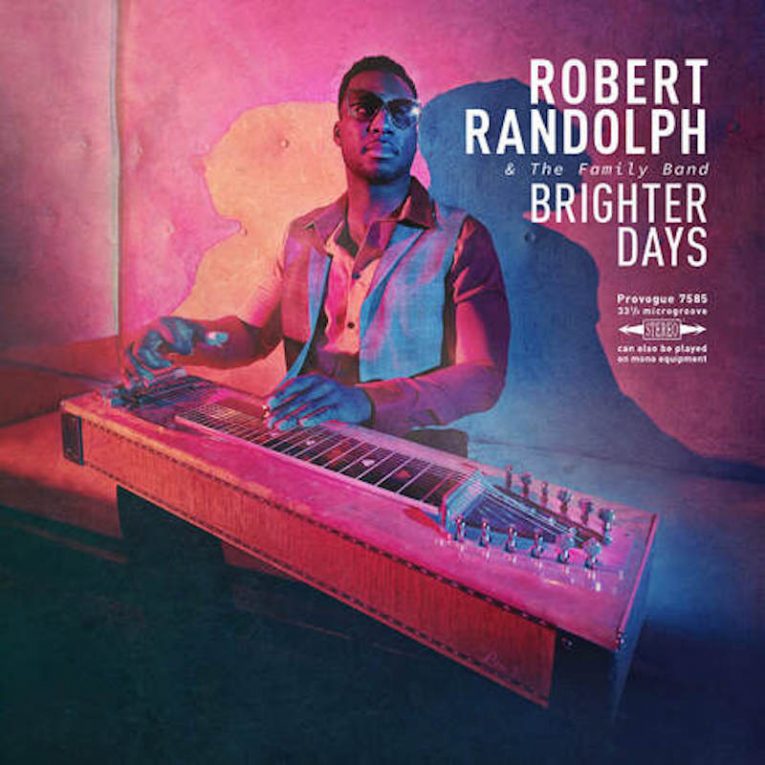 Robert Randolph & The Family Band will release their new album, Brighter Days on August 23rd via Provogue Records. The new album by the pedal steel guitar-powered gospel/blues/soul/jamband will be released  on all formats, including limited purple vinyl.
Robert Randolph grew up playing sacred steel music – basically gospel played on pedal steel guitar – and began taking his joyous, gospel-infused music out to clubs and into the world.
When it was time to record Brighter Days, after releasing the Grammy-nominated album Got Soul, Robert chose to work with producer Dave Cobb. Cobb is best known for his work with new country stars like Chris Stapleton, Sturgill Simpson, Brandi Carlile, and Jason Isbell.
Brighter Days is a 10-track full dive back to Randolph's gospel roots, effortlessly mixing it up with blues, soul, funk, and the unmistaken sound of the pedal steel guitar. Robert Randolph makes the instrument weep, wail, scream and holler!
Listen to the new single "Second Hand Man."
Brighter Days Track List:
Baptize Me
Simple Man
Cry Over Me
Second Hand Man
Have Mercy
I Need You
I'm Living Off The Love You Give
Cut Em Loose
Don't Fight It
Strange Train
Robert Randolph & The Family Band Tour Dates see here