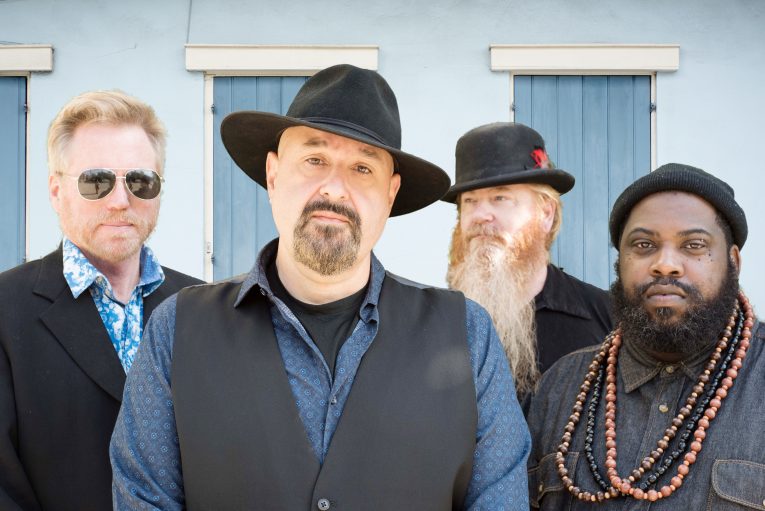 Just released, watch the new video by Keith Stone with Red Gravy, "Ain't That The Blues" off their recent album, Blues With A Taste Of New Orleans. Keith Stone teams up with Red Gravy on this record, and they are one tight band with plenty of groove to their blues.
Winners of the New Orleans Blues Society's local International Blues Challenge, this talented band offers a rhythmic stew of  blues and New Orleans R&B. Keith Stone with Red Gravy is where blues guitar and New Orleans piano come together on a solid foundation of Crescent City rhythms.
There's something so refreshing about seasoned, veteran musicians who are also premiere sidemen to some of the biggest names in New Orleans music. With years of experience brought to the table, Blues With A Taste Of New Orleans is a musical gumbo of outstanding musicianship and great tunes.
On a short tour in Florida, Keith assembled a group of some of the best musicians, and they played as a unit for the first time. That night on the beach front stage in Pensacola, it was evident to all four that something special was happening. That weekend was the birth of the band.
"Ain't That The Blues" is one of the catchiest tunes I've heard in a while. With tasty guitar licks and soulful lead vocals courtesy of Keith Stone, the band consists of drummer Eddie Christmas, bass player Kennan Shaw and Tom Worrell on keys. They lock it down tight, making this one red hot tune.
Can't make it to NOLA? Keith Stone with Red Gravy offer up a delicious taste of the city along with some fine, fine music. According to the band's website, they come by "their blues the same way Keith's Sicilian mama cooked up her beloved sauce; by simmering it in New Orleans spices and spirit."
This song is a winner. Have a listen and see if you don't agree.
By Martine Ehrenclou

For more information on Blues With A Taste Of New Orleans by Keith Stone with Red Gravy: