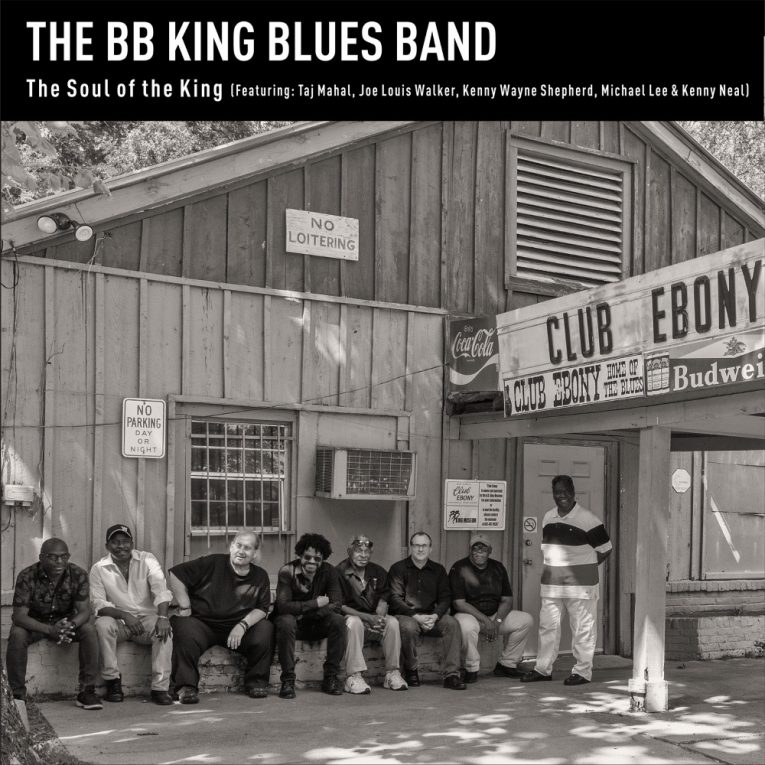 By Mike O'Cull
To many people, BB King will always embody the blues. King's history, style, and songs represent the perfection of the genre to more than a few blues fans and his passing left behind an indelible legacy and a hollow spot that'll never be filled in the hearts of music lovers everywhere. He did, however, also leave behind The BB King Blues Band, an amazing musical unit that played behind Mr. King for decades. The band is still going strong and has a new release called The Soul of the King that hit the street May 10, 2019 on Ruf Records. The record is a royal journey through BB's style and influences and features all-stars including Taj Mahal, Joe Louis Walker, Kenny Wayne Shepherd, Mary Griffin, Kenny Neal, and Michael Lee respectfully filling King's spot in front of the band.
The BB King Blues Band is made up of lifetime musicians with over a century of combined experience. The current lineup features Michael Lee (Lead Vocals. Lead Guitar), James "Boogaloo" Bolden (Trumpet), Russell Jackson (Bass and Vocals), Herman Jackson (Drums), Eric Demmer (Saxophone), Wilbert Crosby (Guitar and Vocals), Lamar Boulet (Trumpet), Darrell Lavigne (Keyboards), and Walter King (Saxophone).
Together, this crew puts down that amazing uptown blues sound BB King was always known for and masterfully applies it to songs new and old. The band always opened shows for King and this gave it an identity and some recognition of its own, which is why the decision to carry on with this release makes perfect sense. The Soul of the King is an absolute blast of a set and makes it easy to see why The Boss kept this group together for so long.
The Soul of the King opens with "Irene Irene," a smoldering slow blues that spotlights band member Russell Jackson and guitarist Kenny Wayne Shepherd doing their thing beneath the cover of some of the smoothest horns you'll ever hear. Next up, Kenny Neal takes his turn with "Sweet Little Angel," one of King's most famous songs. Neal sounds incredible with this band, making the track his own and paying homage all at once. The band builds the intensity of the groove with each chorus and its interaction with Neal's voice and guitar make this just as much a winner as the original version.
"Paying The Cost To Be The Boss" makes its expected appearance with Mary Griffin, Taj Mahal, and Eric Demmer heating things up on one of the best shuffles King ever recorded. Demmer's sax playing is exceptionally good here but the whole thing cooks like nobody's business.
"Low Down" gets into some Big Easy second line territory with Kirk Joseph laying down the kind of sousaphone bass lines that could only come from New Orleans. It's a fun track and a definite seat-shaker. Joe Louis Walker steps to the front on "Regal Blues (A Tribute To The King)" and puts in fine work singing and playing his personal ode to BB's influence on his life.
The record finishes with Michael Lee and the band taking on the spiritual challenge of "The Thrill Is Gone," BB's signature song. Lee is a powerful vocalist and does the song and King's memory proud over a supremely funky beat. The blues doesn't get a whole lot better than this and it was the right choice to end the album. The Soul of the King is a superb batch of music from start to finish and gives us all another chance to bask in the glory of King's catalogue and the unmatchable way he performed it for so long. If you don't like this one, you don't like the blues.
The BB King Blues Band online: