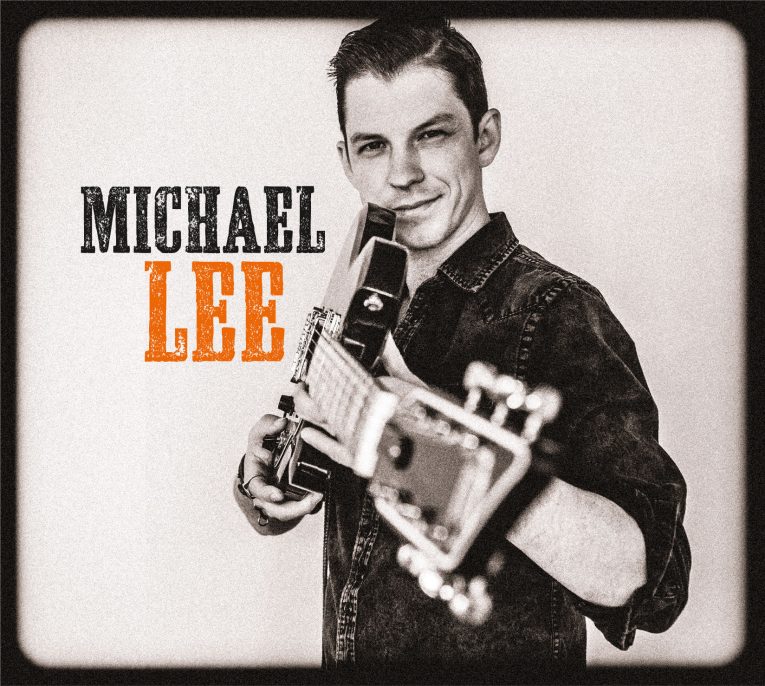 By Mike O'Cull
Michael Lee is best-known to America's music fans for his powerful version of B.B. King's iconic "The Thrill Is Gone" first witnessed on the TV show The Voice. Lee brought the heat to the small screen that night and the clip went on to rack up more than six million plays on YouTube after the fact. It also landed him the lead vocal spot in The B.B. King Blues Band. Now, the talented young singer and guitarist is set to release his self-titled debut effort, Michael Lee, June 28th, 2019 on Ruf Records. The album is a highly-entertaining introduction to Lee's modern roots music and many feel that he's destined to be the next Texan to bring the blues back into the mainstream, just as Stevie Ray Vaughan did in the 1980s. Considering the TV and internet exposure Lee has already received, the idea isn't as far-fetched as it might sound.
Michael Lee's sound is a mix of vintage Lone Star blues and R&B influences like Freddie King and Delbert McClinton, classic guitar rock, and the drive and vision of a young star still on his way up. He works within the stylistic boundaries of the blues and roots genre but never sounds like a history lesson. He's equal parts old soul and modern man, able to channel the essence of the past into music that speaks to today's audience.
Produced by Nick Choate and Nick Jay, Michael Lee was recorded live in the studio with Lee and a powerhouse band. All involved caught some lightning in a bottle on the sessions and these tracks are going to turn many heads. The record opens with "Heart Of Stone," a tough-sounding song with a down-and-dirty beat, fuzzed-out guitars, and hard-hitting horns. He follows immediately with "Don't Leave Me," a delicate old-school begging song that completely changes the energy in your ears and overflows with emotion. Michael Lee does fine work on both vocals and guitar and owns every second of the track.
"Weeds" is an up-tempo soul number with hit-single horn section hook that almost crosses over into pop/rock territory. It's the kind of song that could break Lee to the general public, especially with its relate-able lyrics about growing old with the person you love and watching the weeds grow in your backyard. "Weeds" combines slick retro elements with a timeless sentiment expressed in a way anyone can understand. Making the personal universal is the key to songwriting glory and Lee nails it here.
Of course, "The Thrill Is Gone" is included on this set and it should be. Lee brings all of himself to this, the album's only cover, and he also brings an edgier, pulsating vibe to one of blues music's ultimate standards than most fans are accustomed to hearing. His vocals are intense and his guitar tone has a rolled-off neck pickup sound to it that's a bit
Clapton
-esque. The whole thing is quite enjoyable and proves that a great song will always be a great song and can stand up to new ideas. "Can't Kick You" is a fun shuffle about the addictive charms of a certain woman that our hero Lee just can't put down. The groove is sublime and the lyrics are clever and creative.
Lee continually shows that he can play blues as well as anyone out there but also has the artistic fire to take it a step or two further in his own direction. He's a triple-threat performer who can sing, play, and write songs on the professional level and this debut recording is likely to be the first step in a long career. Michael Lee is someone who's in possession of all the elements needed to blow up in the US and around the world. This is powerful stuff and it belongs in your record collection.
Michael Lee Online